As I have previously gushed, The Fleshtones have been key to my listening pleasure for something like 30 years now. They keep on putting out new records, and I keep on buying them. This latest one was a Record Store Day release that I thought I would have to miss out on. I wasn't sure if there was a way to order it direct from Yep Roc Records, and I wasn't willing to make the trek to any record store, let alone one of the bigger ones where I'd have a better chance of finding this. So, I thought perhaps the ship had sailed.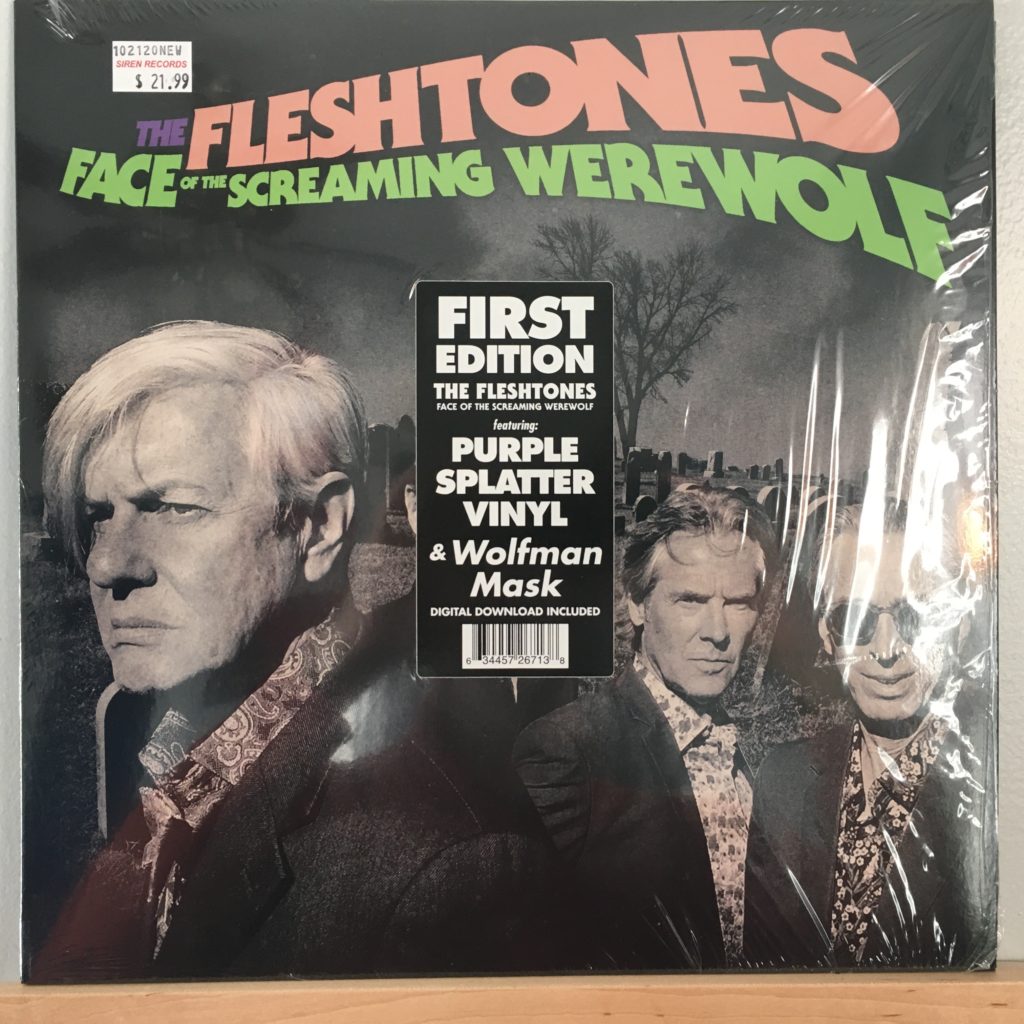 Happily, Siren Records in Doylestown, PA had a section set aside just for remaining copies from RSD releases this year. So when we went up there a few weeks back for a special, socially distanced social gathering of friends with a common interest in vinyl, I thumbed through the RSD bins, not really expecting to find anything I needed, and it crawled into my hand, honest! (Uncalled-for Fugs reference, sorry). Not only did they produce this on fabulous splatter colored vinyl, they included a werewolf mask! (I think I have only ever before had one record that came with masks, the debut by The Laughing Dogs, and that may have been a promotional copy. And I don't think I have the masks anymore, because we used to actually use them.)
Otherwise, you know: it's a Fleshtones record. It's great. It's super rock! It will probably be noted for having a song in tribute to Alex Trebek that was released just days before he died ("7 PM and what to do / I know a show and education is cool"). "Face of the Screaming Werewolf" is a welcome return to the spooky vein, and another song references "Violet Crumble," an Australian candy I only just discovered.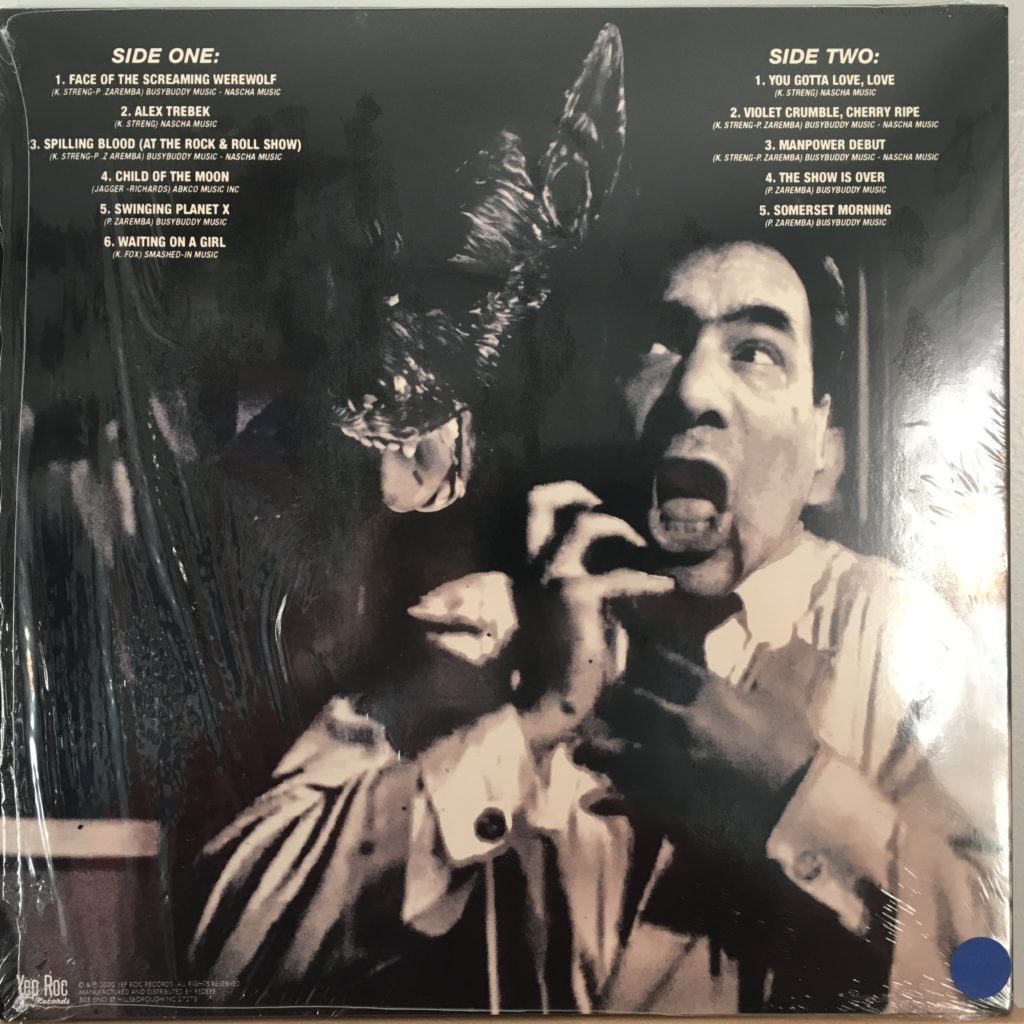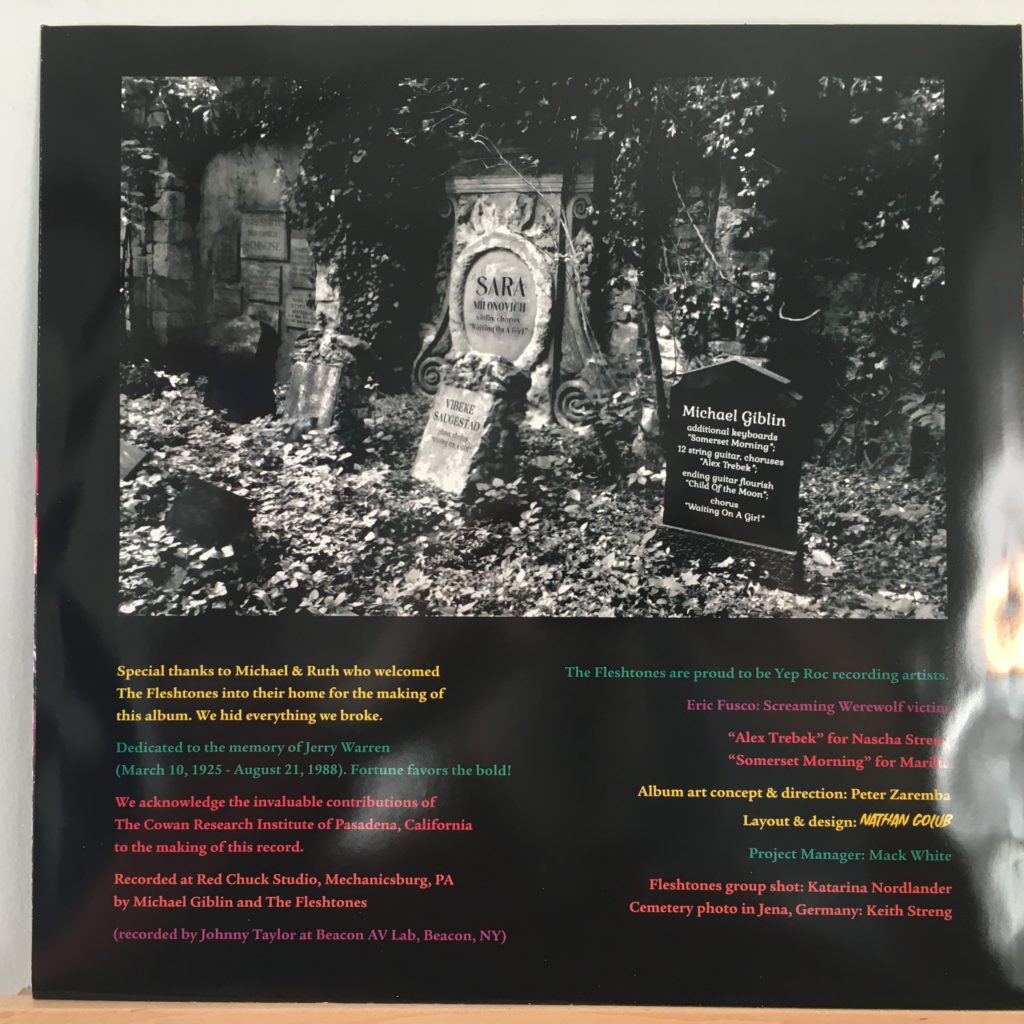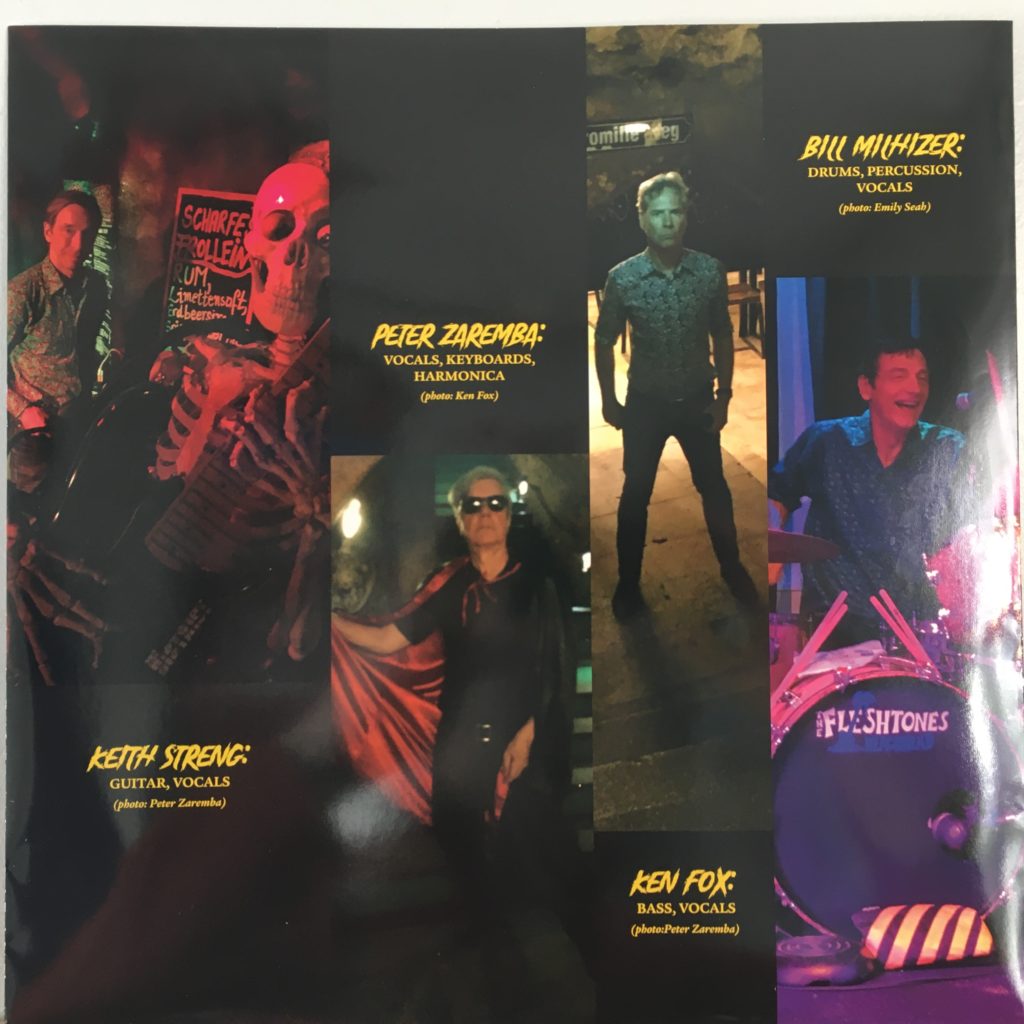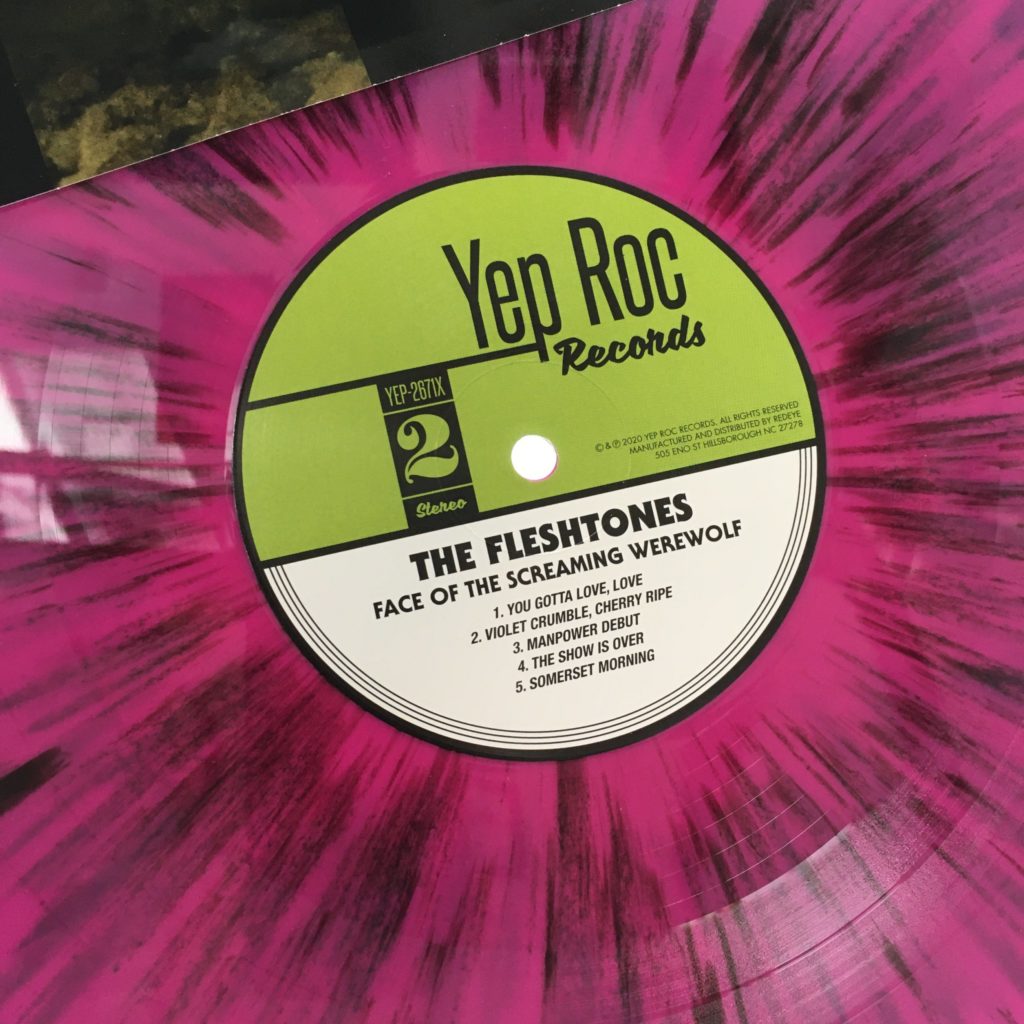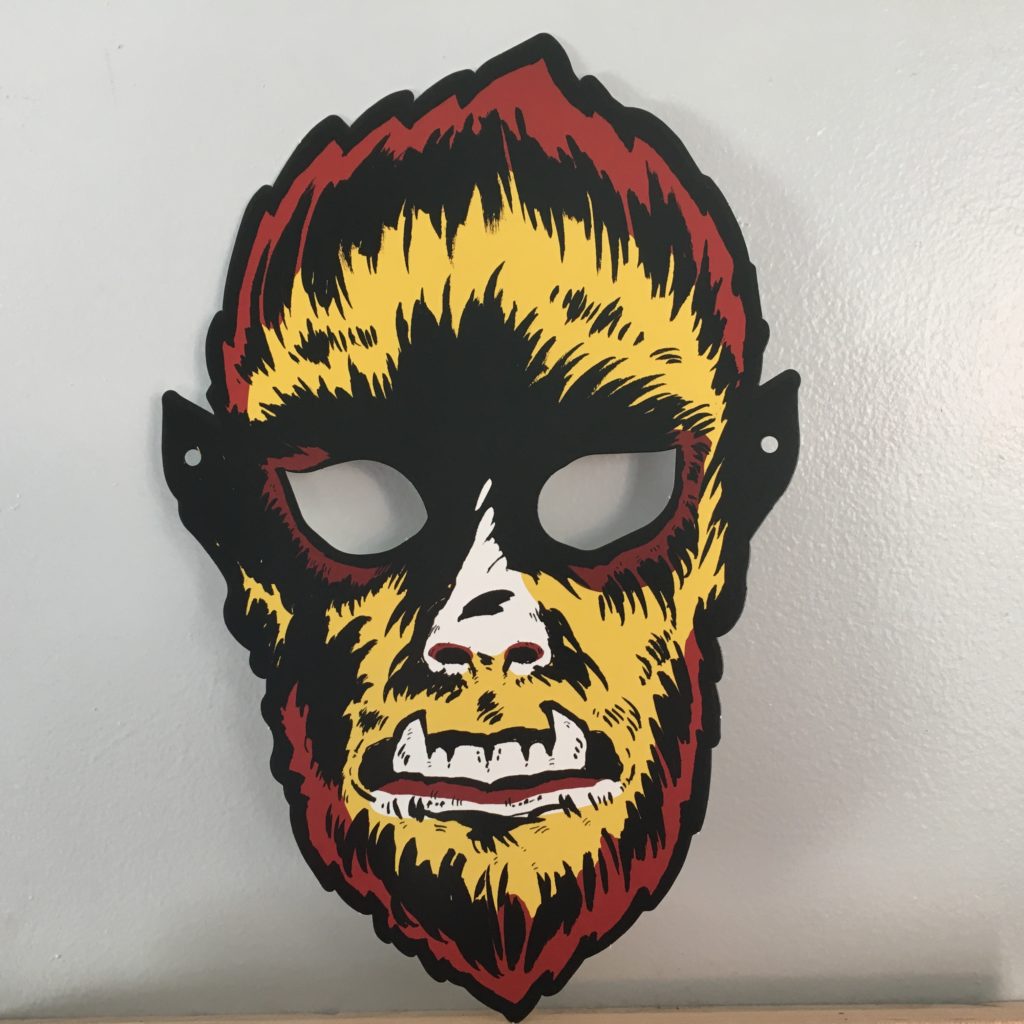 Originally published 11-29-20