This would actually be the most recent of my acquisitions of Fleshtones records (other than their 2017 Budget Buster). Pretty sure I ran across this when we were on vacation in Burlington a few years back (2012?), the same trip that yielded the fantastic Plastic Bertrand record and "Play Electric Bass with The Ventures." It was probably finding this, which had eluded me for many years, that tipped me into buying anything at all. The Plastic Bertrand was weird fun, but I didn't need it (turns out: great album), and The Ventures was a novelty that I knew I would enjoy owning but never play . . . and at that time in my life I was not playing a lot of vinyl. And that's kinda how my mind works on record expeditions: unless I find something I really want, I'm not going to buy anything, but if I find that one thing, I'm going to buy several other things as well. It's not good for the finances.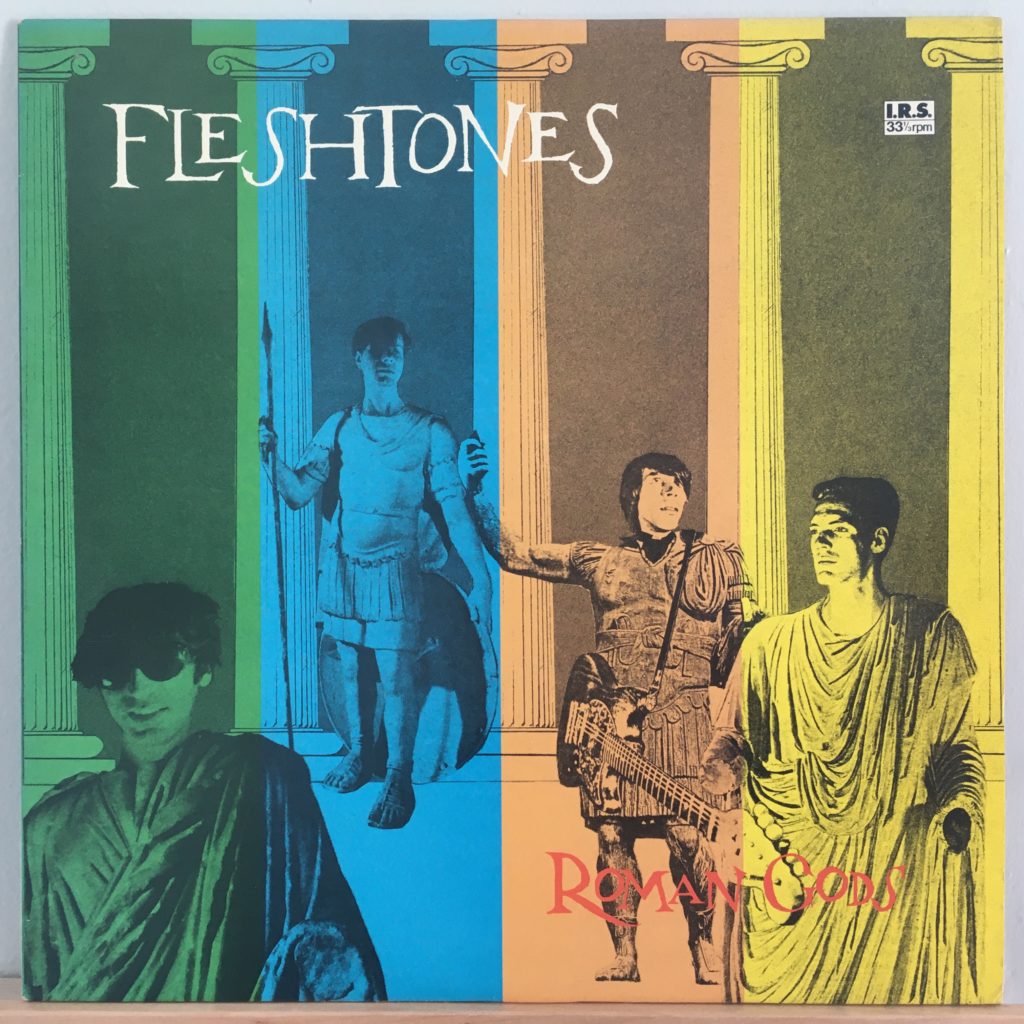 And I'm so glad I did find it, because these were tracks that I only had on the tape I made from borrowed Fleshtones records back in 1989. I didn't yet have any of the Fleshtones back catalog on CD (only recently became aware of the "It's Super Rock Time!" anthology, which didn't come out until 2010). Other than one I.R.S. compilation from 1989 (which I never saw), their early stuff was either unavailable on CD or existed only as exotic imports.
From 1982, this was their first full album and it is, quite simply, the heart of the Fleshtones. This is their sound. If you fell in love with these songs, you would be in love with the band's entire catalog, so approach it carefully. It opens with the dark fuzz tones of "The Dreg," which has a bold, driving intro that makes you think the song's an instrumental until, more than a minute into a 3:13 song, the vocals start. Other highlights are "I've Gotta Change My Life," "The World Has Changed," and "Let's See The Sun." Fun beginning to end.
At the time these records came out, anything that wasn't straight-up rock 'n ' roll or prog was being called "New Wave," which was what we called alternative music before "alternative" became a genre. But I've slowly come to the realization that this is a highly energetic form of garage rock, meant for the stage. Watch these guys play (there are many vintage videos on YouTube, along with their more recent work) – their stage shows are filled with high-energy dumb fun. They play each others' instruments, they double up on the drums, they do spins and leaps and play guitar behind their backs, behind their bandmates' backs. They make fun of it, and they're sincere. Like the man said in "Breakfast at Tiffany's," "She is a phony. But on the other hand you're right. She isn't a phony because she's a real phony." That's The Fleshtones.