One of the joys, and one of the challenges, of this project of going through my vinyl collection alphabetically is that I am trying to listen to all of the records as I write them up. For some, that has been a chore because I didn't necessarily want to listen to that type of music at that point (and in the case of my one Chubby Checker album, I decided I really didn't need to, or couldn't).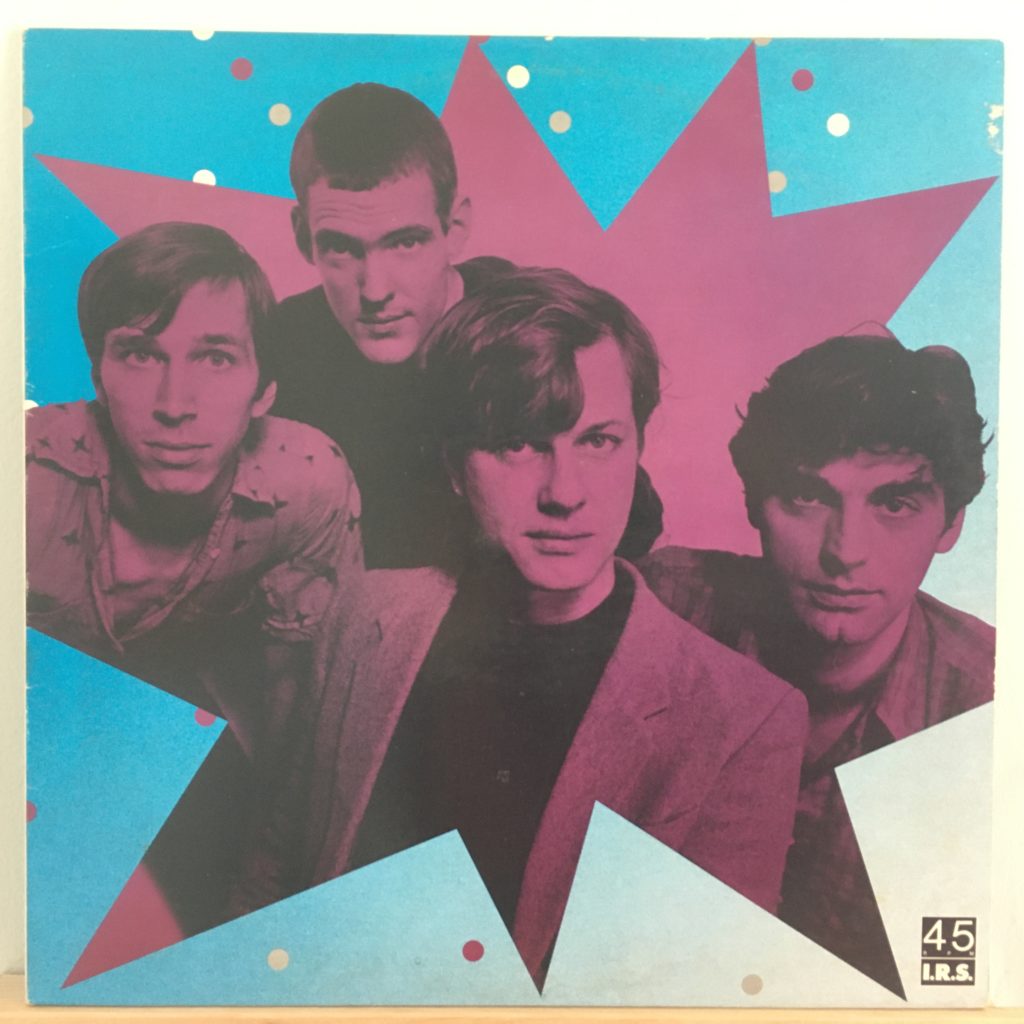 You don't have to tell me twice to put on The Fleshtones. These days, once I start with them, I may be there for a while, because I could listen to these guys for days on end. I have. So, you don't have to tell me twice.
Except that at one time, apparently, I had to be told dozens and dozens of times before I finally took the hint.
My friend Dan (high school Dan, not college Dan) went off to Bard College and, early in that experience, in Sept. 1980, was exposed to The Fleshtones. He immediately became a disciple of this Brooklyn-based band the way I was a disciple of The Beatles. He could talk of little else. To him, their greatness knew no bounds. Would I listen? I would not. But he fed me song after song on various mixtapes, and they started to worm their way into my brain. When I moved to Albany in 1989, fully 9 years into his religious experience, I asked if I could borrow his Fleshtones records and put them on tape; that resulted in a collection I called "Crazy One, Babe," which, to this day, may be the finest 90 minutes of entertainment from one band in my collection. I never don't want to hear it.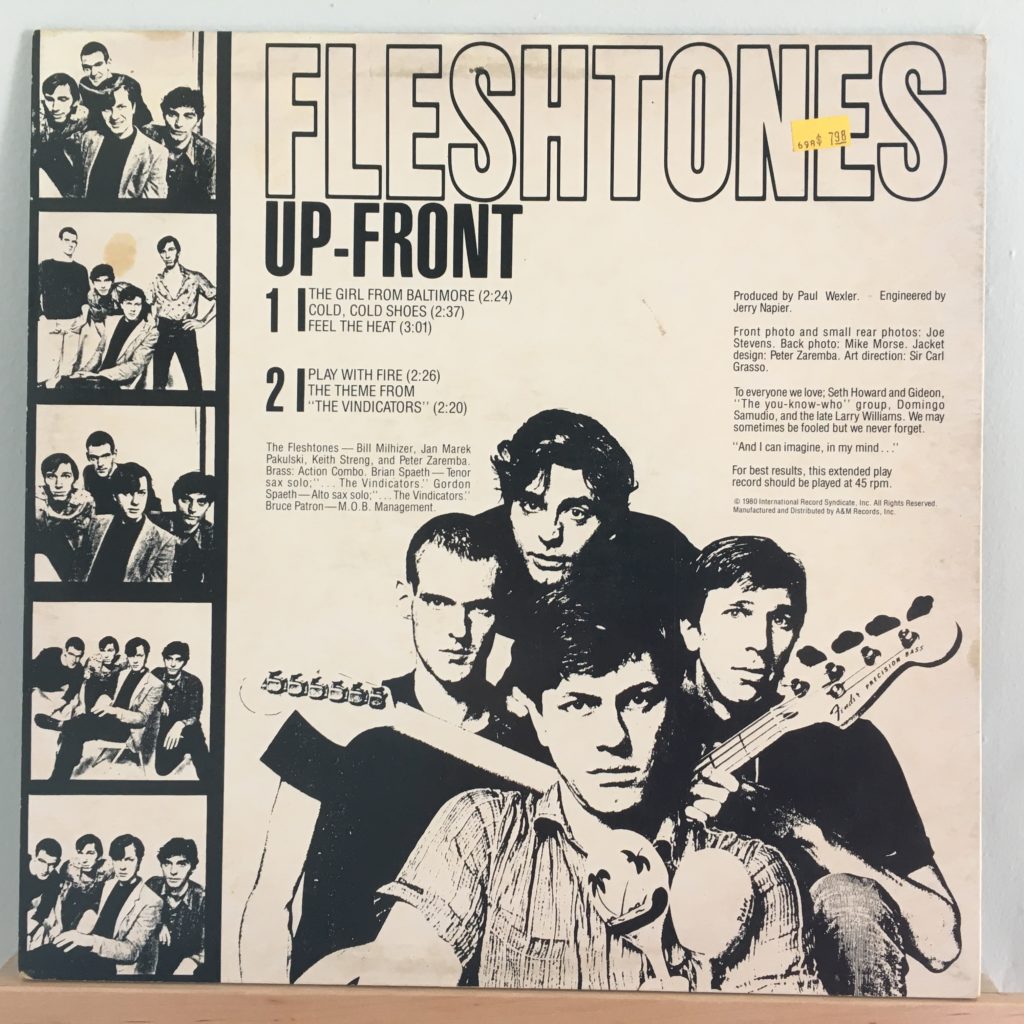 But by then, I wasn't collecting records much, and those early albums with all the songs that I loved were not being reissued on CD. So, slowly, I hit up the few used record stores that were still going in Albany and was able to put together the records that had made up that tape. And in the meantime, the band kept marching forward, putting out album after album.
I don't recall exactly where or when I got this 45 RPM EP, "Up-Front." It still has the price sticker on it, and it looks like it came from Albany's Last Vestige Records. I only went there two, maybe three times at most, because I wasn't collecting records after I moved to Albany, but I must have gone in search of these there. The Fleshtones had a strong local following because drummer Bill Milhizer was originally from Troy, and the band played there with some frequency, so I've seen their stuff in the bins around town, but still I got pretty lucky to pick up nearly all their original LPs and this EP.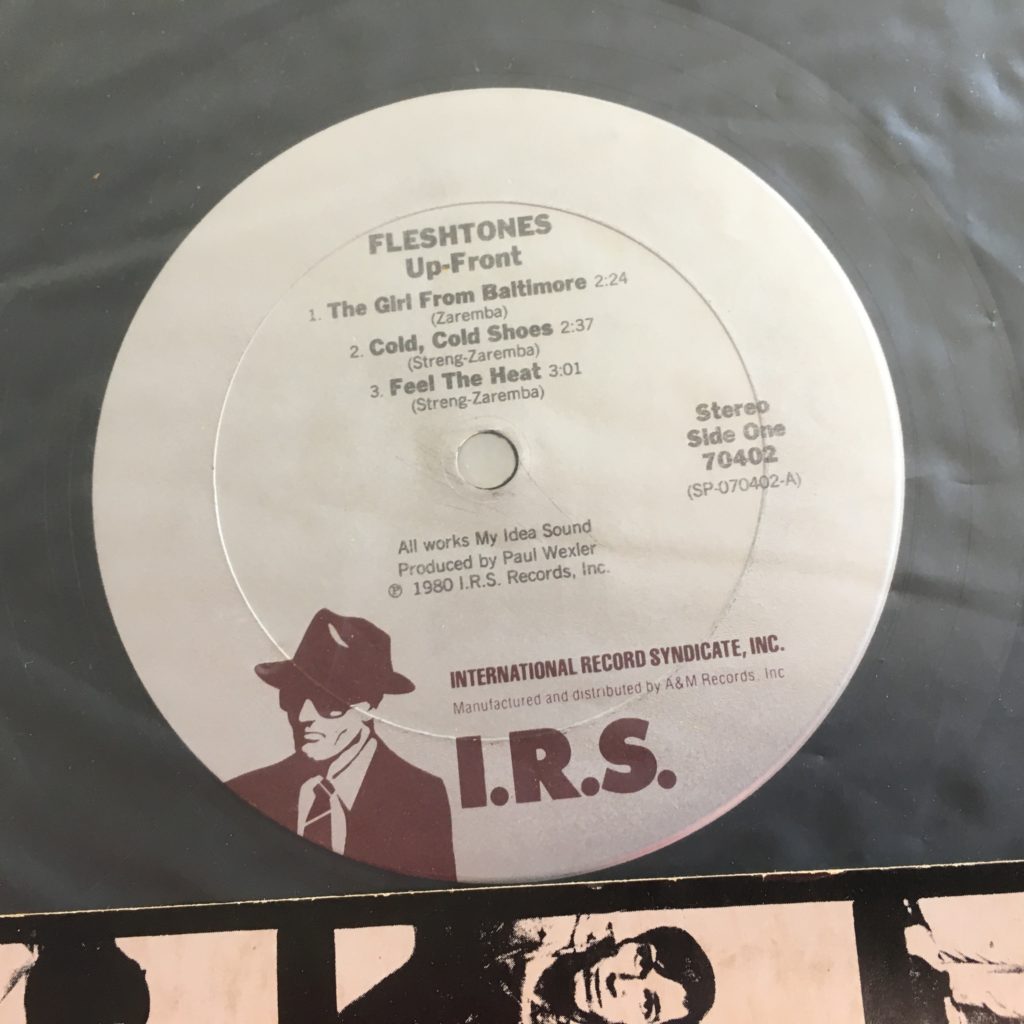 This little collection, released in 1980, starts off with "The Girl From Baltimore," which is an amazing start to anything. Need the concept of "Land of 1000 Dances" updated? No problem, the Fleshtones have you (and it) covered. "Cold, Cold Shoes" and "Feel The Heat" are still great tracks. There is a sensational cover of "Play With Fire." The EP closes with "The Theme From 'The Vindicators.'" If you don't remember "The Vindicators," well, that's because they made it up. That's how this band plays. This is super-rock, of the fun variety. To this day, the band always seems to be having the time of their lives playing their music. These songs feel fresh 40 years later. Sensational. I should have listened!