As with "Beauty and the Beat," while I've had this album since it came out in 1982, I haven't really listened to it in many, many years. Again, several of the songs were on cassettes that I played well into the '90s, so the songs themselves were still in my head and memory, but there hadn't been intentional listening in so long. Yet, I've always continued to be interested in The Go-Go's. Over the past couple of years, more and more interesting stories about them started to be told, more of their real history revealed. I was an east coastish college kid with no exposure to the LA music scene. I had no awareness of cowpunk or the Paisley Underground. And I knew nothing of the world The Go-Go's had come from, or what their real lives had been like. I just knew the music, perfectly written pop with just that tinge of punk roots. In particular, there was a great Dana Gould Hour podcast that revealed a huge amount I had never known about the West Coast scene, and Charlotte Caffey certainly had some tales to tell. It's fascinating. And then I heard that Kathy Valentine had an autobiography that came out early this year, and read some really positive reviews.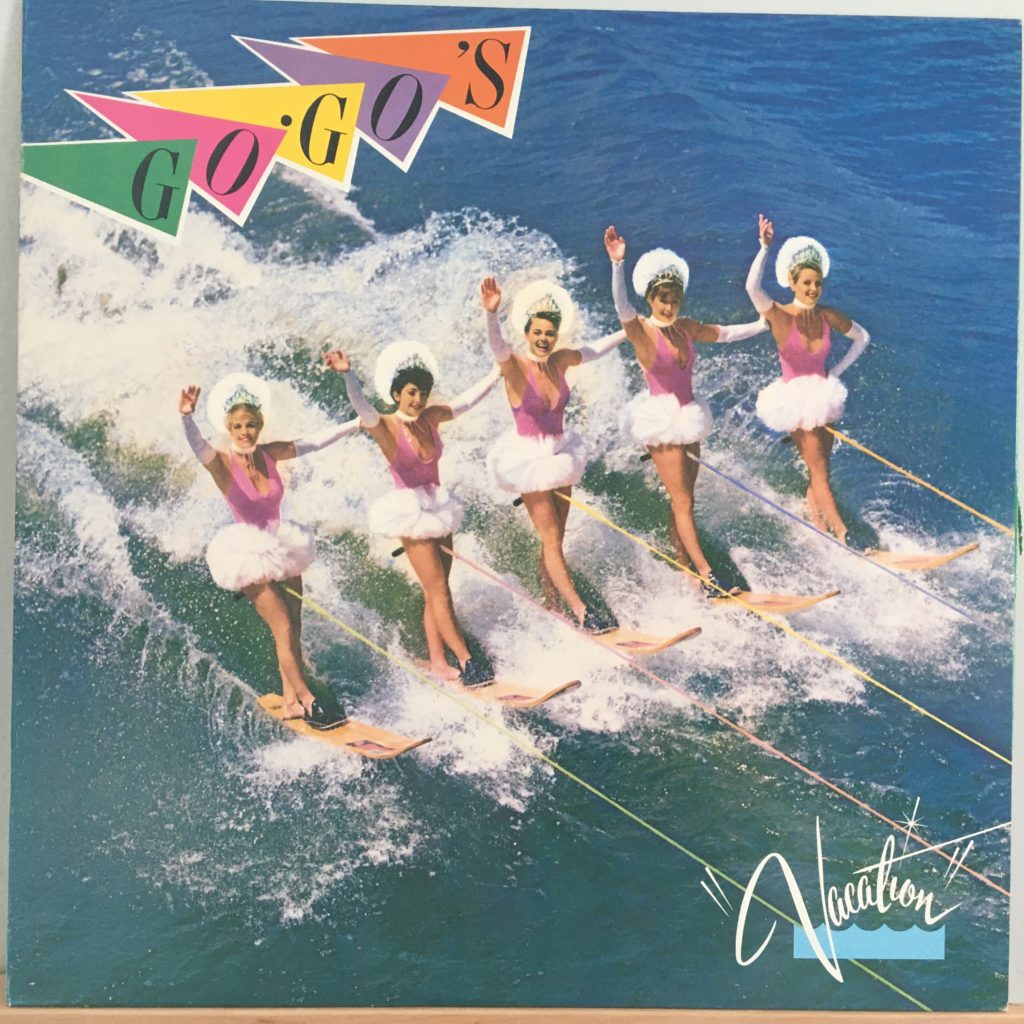 Now, let's admit that a lot of musicians aren't writers. And even with ghost writers, a lot of musical autobiographies are mildly interesting at best. They get the basic facts, give us some history, maybe inform us where a lyric came from, and are otherwise deadly dull. I've bought plenty and borrowed plenty more, and in general as a genre I don't find them to be very good or enlightening. Kathy Valentine's book is fascinating. Heart-breaking from the start, by the way. I have a difficult time with stories of children growing up essentially parent-less. But it's genuinely written, not for pathos or sympathy, and she tells a clear story. It's fantastic.
There's also this great Vogue article that really puts The Go-Go's into perspective. That they and their success are nearly unique is unthinkable, but there it is. "Beauty and the Beat" remains the only #1 album written an performed by an all-female band. How is that possible? Even if they had to break the ground, 40 years later it has never been done again? It's almost like there's some sort of invisible force. Sheesh.
Last night we watched the Go-Go's Live concert from Central Park back in 2001. (It's incredible now to think that that was midway between their initial success and today). That concert is sensational, and I recommend it highly. They look like they're really having fun.
"Vacation" was a quick follow-up to the unexpected smash success of "Beauty and the Beat." Most sophomore albums are self-evident: a band has had years to put together the songs that will make up their first album, and then when that hits, they have months to put together a second one. The strain and the pressure shows, and while there are usually several good songs, the second album is frequently weak as a result of the rush. But I really don't think that's the case with "Vacation." The title song was an instant classic. The other singles didn't soar like their previous releases, but this is still a great album, with "We Don't Get Along," "Get Up and Go," "Beatnik Beach" and a great cover of "Cool Jerk." But as with "Beauty," I intend to put this back in the rotation.
As an aside, I have NO idea why my version is from Italy. It doesn't seem like something my roommate would have sent or brought back from his semester abroad.