Growing up when I grew up, of course I was exposed to The Guess Who. You didn't get through the '70s without knowing Guess Who songs, and probably even liking them. The Canadian band produced hit after hit, like "these Eyes," "Laughing," "No Sugar Tonight/New Mother Nature," "Hand Me Down World," but they are probably currently best remembered for "American Woman," which is sorta peak searing '70s rock. But in real time, the only 79 cents I paid them was for "Clap For The Wolfman," a novelty hit that, like some others of its time, assumed that DJs wanted to play songs celebrating DJs. They were proven right. (For those who may not know, Wolfman Jack was a gravel-voiced disc jockey who became famous for border radio, and later was on major stations and syndicated across the US.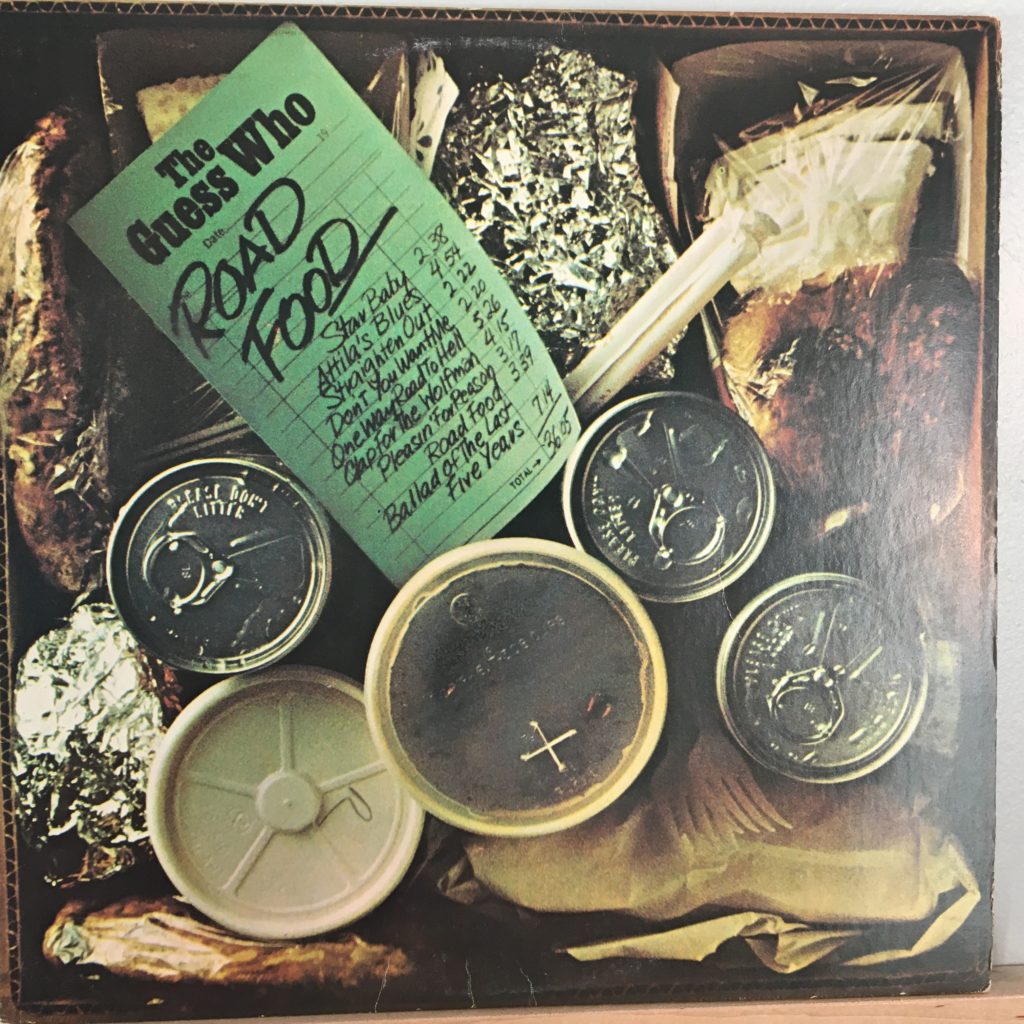 In general, most mid-level, run-of-the-mill '70s rock just doesn't interest me (and my record buying habits show it never did). A couple of years back my kid took a chance on a Dr. Hook and the Medicine Show album, about as mid-level '70s as you can get, and we were both surprised at how much we enjoyed it. (I remained a fan of their hits, but knew nothing of their albums.)
So when I ran across this 1974 record during an extravagant record buying jaunt to Siren Records back in February of this year, I thought, "Who am I to have grown up in the '70s and own no Guess Who?" So, I bought "Road Food," featuring the one song I already owned (two, really, as "Road Food" was the flip side of "Clap.") I've given it a few listens and . . . it's fine. It definitely represents a certain era. The songs are good, the sound is good. I enjoy it as I listen to it, and then I almost immediately forget everything I've heard. But it's fine.
It's adequate.