I already admitted that I often wouldn't buy albums because I already have the hits elsewhere on a greatest hits collection or even on 45, and in the days when every dollar counted, buying a song I already had made no sense to me. Eventually I figured this out about myself and mostly eschewed greatest hits collections, but that wasn't the case back in 1980 or 1981, when I bought The Hollies' Greatest Hits. No, not the one I talked about last time, which was on Imperial — this one, on Epic. Released in 1973, six years after the previous album, it had five or six new albums to choose material from, and yet, it's nearly the same as the Imperial release. After Graham Nash left in 1969, the group continued to have big success in the UK (with an unknown Elton John playing on "He Ain't Heavy He's My Brother" and "I Can't Tell the Bottom from the Top"), but there were some UK singles that didn't do much here in the US, and so it appears that Epic decided instead of doing a "volume 2" approach, they'd cover the entire career.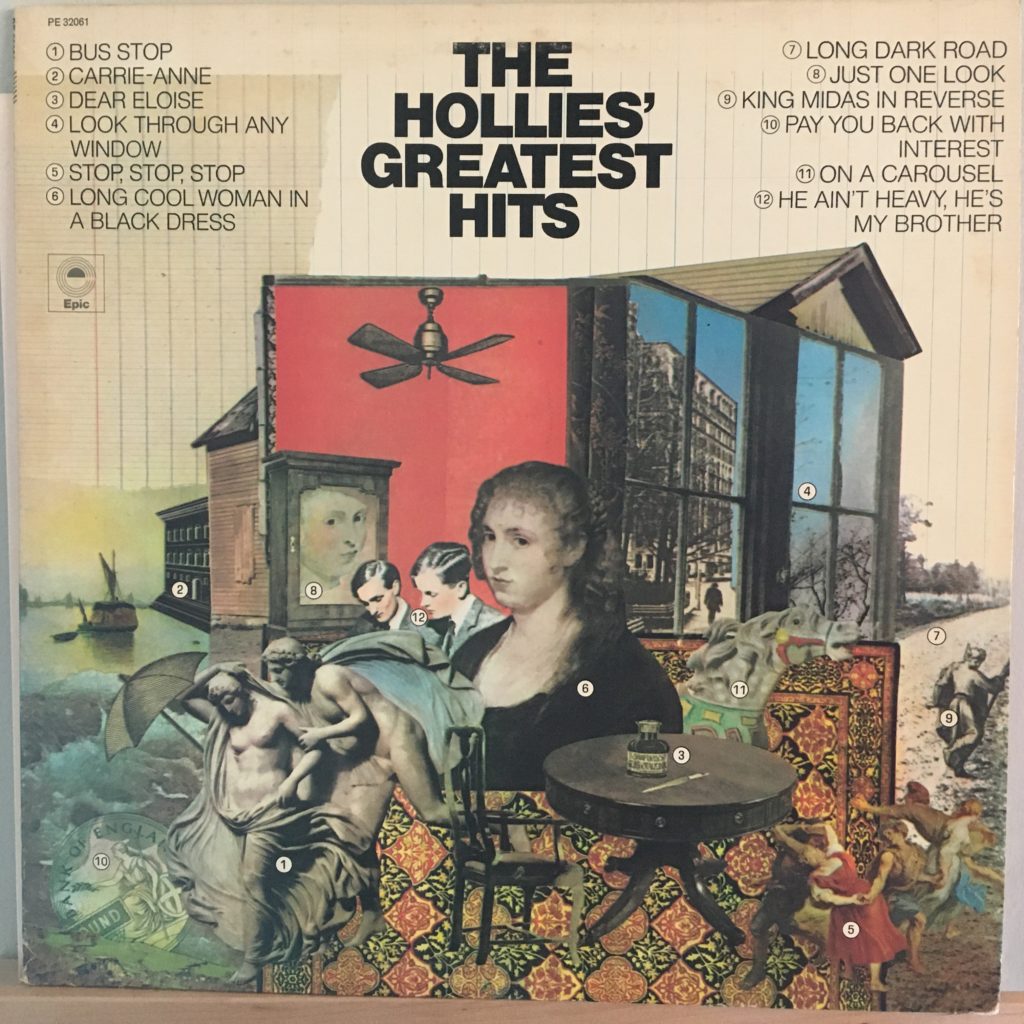 For penny conscious me, that meant that six of the 12 songs on this collection were also on the other greatest hits, so honestly, I'm pretty surprised I bought this. It had to have been on the strengths of the fondly remembered "A Long Cool Woman in a Black Dress," which played a lot in my impressionable teen years, and "Long Dark Road." It did introduce me to the earlier "Dear Eloise," which I had not known and love, love, love, as well as "King Midas in Reverse," and so it brought just enough "new to me" Hollies to get played quite frequently and to fill up various cassettes.
I'm not sure how I feel about the cover. I like the idea of somehow trying to capture each of the songs in an illustration (pretty sure at least one other record in my collection takes that approach), but . . . would it have worked better if it hadn't been keyed like a map? Seems a bit "on the nose" to me, as they say.