I'll admit, I was kinda putting off The Human League. I thought they just weren't where my head was at these days. Blues or basic rock ';n' roll? No problem. '80s electronica? Eh…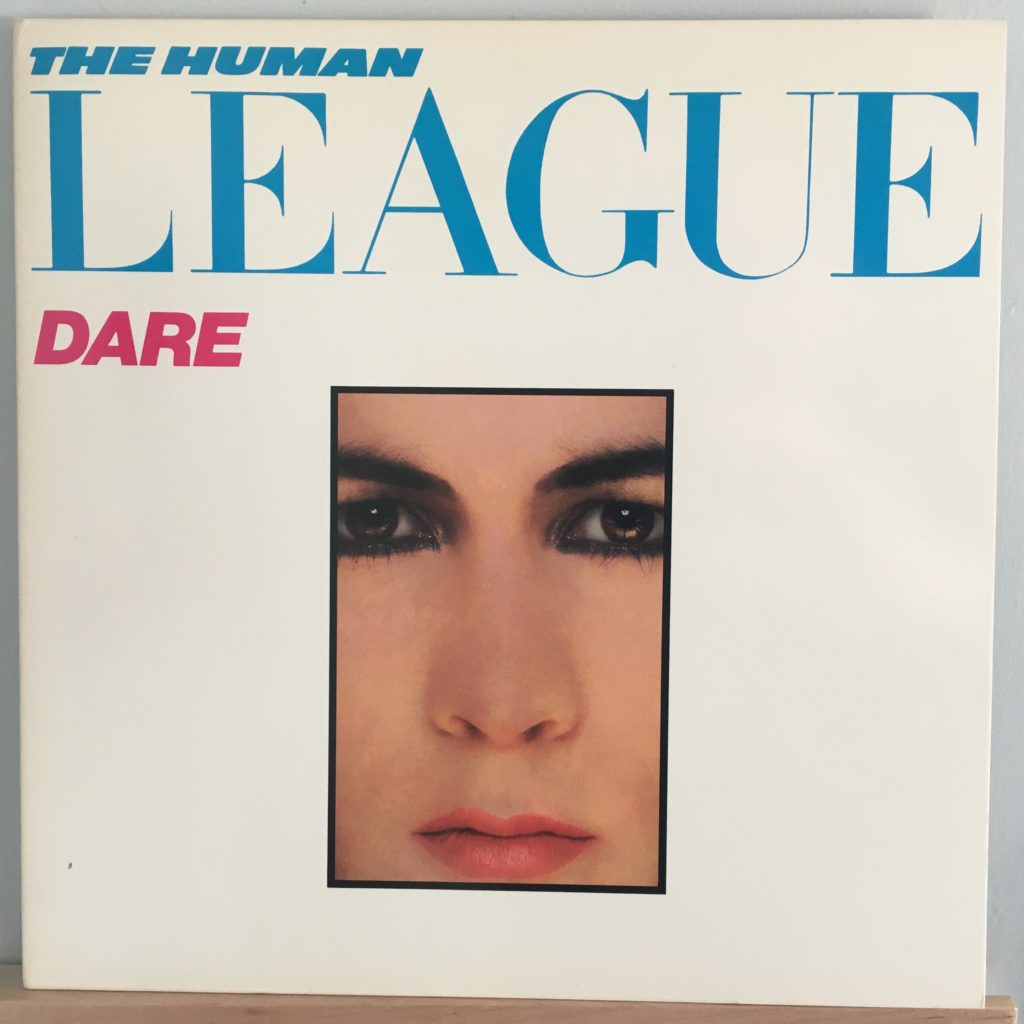 I remembered that I loved The Human League back in the day . . . and not just in that first flush of excitement when they hit, but for several years afterward. If their albums were, perhaps, a bit uneven, for the most part they were quite enjoyable. But they were also, in my memory, very '80s.
I'm not sure there would be any way to better define the summer of 1982 than with this album. You could view that as good or bad. It was a huge time of change for music, with electronic new wave catching hold (again, largely through the influence of MTV), and suddenly there was this massive hit, "Don't You Want Me," from a band we'd never heard of before, The Human League.
There just didn't seem to be anything else like it. The single, with its story/argument, its pleading refrain, those synths (that would come to overwhelm everything in the next few years) – "Don't You Want Me" was the ubiquitous hit of a rainy summer.
I have such a strong memory of this album in the front bedroom of our old college apartment on Marshall Street in Syracuse. At various times the stereo moved between the living room that we all shared, and the bedroom that I shared with my roommate for life Dan. That summer, with Dan away somewhere, I remember that it was in the big front bedroom, which I had all to myself. I remember it as a rainy cool June (and I'm glad to see the internet can verify that – nearly 2 inches more rain than usual, it rained for 20 days that month, and the temperature was 4 degrees cooler than average). It was not a good time in my life, and the weather seemed to be reflecting it. In later weeks the summer brightened up some, but I have such vivid memories of cool summer afternoons sitting in my room, listening to this album over and over. Synthpop had really reached our shores and took over that summer – I think this was even before I became aware of ABC; if I saw the video for this, it was at a local bar, as we didn't have cable (or even a TV) until that fall.
If I worried that the single was all I'd want, I needn't have, as this album proved to be one of my favorites of that year. "The Things That Dreams Are Made Of," "The Sound of the Crowd," "Love Action," even the somewhat ominous and droning "I Am The Law," all of these featured heavily in my mixes of that time.
Later people would call them a one-hit wonder, but in fact I loved their next albums even more than this one. At whatever point I let go of most things '80s, I let go of this and never really listened to it again. If ever I was in the mood for Human League, it was more likely I'd put on a later album. In my memory, this one was a little rougher, a little too synthy . . . but my memory wasn't entirely right, and I find this album to be quite enjoyable again.