So odd, so odd that there can be songs that I just love everything about, and yet it just doesn't occur to me to find out anything else about the artist. That's the case with The Innocence Mission. I came to know them only and entirely through "Bright as Yellow" being on the "Empire Records" soundtrack, a song I just absolutely loved, enjoyed every time it came on (that soundtrack was a long time resident of our truck CD collection, and played a lot). And I loved the video, which I didn't discover until many years later when YouTube started being a thing – unfortunately it has been pulled from YouTube, but it was simply the prettiest, most lovely video I've ever seen.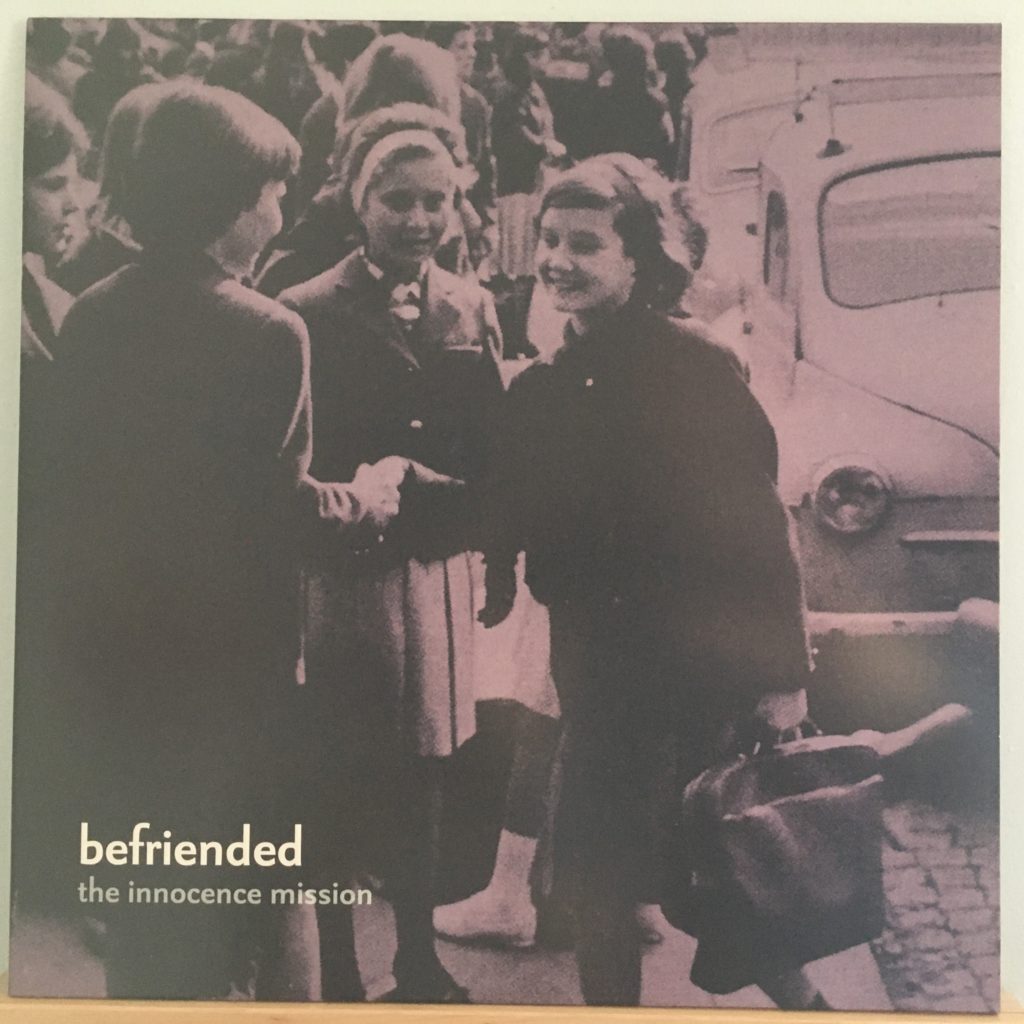 Maybe it was the perfection of that song itself that kept me from learning anything more about The Innocence Mission, but in any case, I didn't collect even a single one of their albums. Then I moved down to southeastern Pennsylvania, not terribly far from where they are based, and heard about them more and more, and started looking into them more. With their presence on Bandcamp, I listened and ended up buying more and more of their catalog until now I think I have everything. And my kid started listening to them more than I did, so that often when I'd pop into the kitchen, they'd have The Innocence Mission on, so I heard them even more.
In 2019 they sent out an announcement that they would be releasing their 2003 album Befriended on vinyl for the first time, so what could I do but buy copies for myself and my kid?
Karen Peris's voice is simple loveliness, her lyrics tender and sweet, and everything about their music is just beautiful. This remains my only Innocence Mission on vinyl, but now I see they have released "Birds Of My Neighborhood" on vinyl as well, so that's a thing I'll need to get.