I've struggled to write about this one because it requires a painful personal admission: until the beginning of this year, I owned no Jimi Hendrix albums. Not on vinyl, not on digital, not in my head. While I appreciated the ground he broke and the wild genius of his guitar playing, it wasn't my thing; it just didn't speak to me.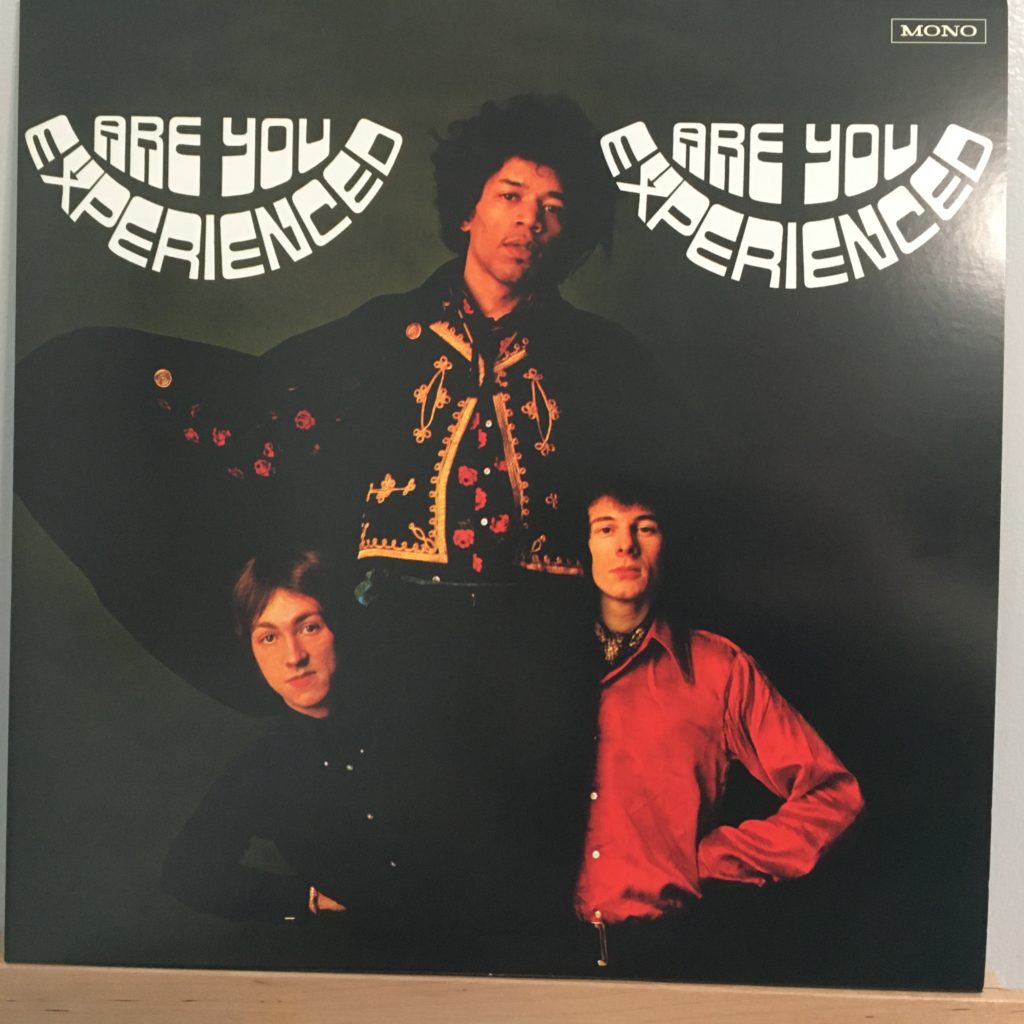 Listen, you didn't get out of the '70s without hearing a lot of Hendrix, and a lot of Hendrix worship. There were endless "Hendrix versus Clapton" arguments, as if that makes any sense. You couldn't avoid hearing his subversion of the Star Spangled Banner (an audacious act of rebellion at the time, generally Not Appreciated on the other side of the Generation Gap). You couldn't avoid "Foxy Lady" or "Purple Haze," or "The Wind Cries Mary," the last of which I just plain don't like. I always thought of him as a guitar virtuoso, but for me, virtuosity on its own isn't all that interesting, and I didn't hear past the singles and didn't much care.
But this is a time of trying new things and revisiting old decisions, and, having taken a dive into his performance at Monterey that featured more than just setting his guitar on fire (but still playing it, and well, which I think doesn't get enough attention), I thought I'd give Jimi a try.
Forever Changes here in Phoenixville had this beautiful 2013 180 gram reissue of "Are You Experienced." It's a Dutch pressing with the UK/European song order for the album, which means three key songs from the Hendrix legacy are missing. It leaves off "Purple Haze," which I've heard puh-lenty, and "The Wind Cries Mary," which, as I said, I just don't like. (All three had been singles in the UK before the album was released.) And it leaves off "Hey Joe," a song that in general I'm developing complicated feelings about because, let's face it, Joe is about to murder a woman and the narrator, be he Jimi or The Leaves or The Standells, should be calling the police.
In their place are "Can You See Me," "Remember," and "Red House." To me, that makes this a better record. It still relies more on Hendrix's virtuosity than on, say, songwriting or arrangement. It is, of course, a great album; it makes every outlet's top lists, it's in the National Recording Registry, etc. And I like it, but not as much as the two Hendrix records that are to follow.