As I mentioned last time, I was thinking more and more about my Hendrix-less lifestyle. I watched all of the amazing performance at Monterey, and then listened to an internet bootleg called "The Blues Project Outtakes," which were seven tracks recorded from 1968-1970 of Jimi playing laidback, easy blues with Billy Cox on bass and Buddy Miles on drums. Those jams really put Jimi's guitar virtuosity to use. They are remarkable, and really made me think that I'd been missing something with Hendrix after all.
So early this year I asked Shawn at Forever Changes: what's my entrée? And he recommended "Axis: Bold As Love."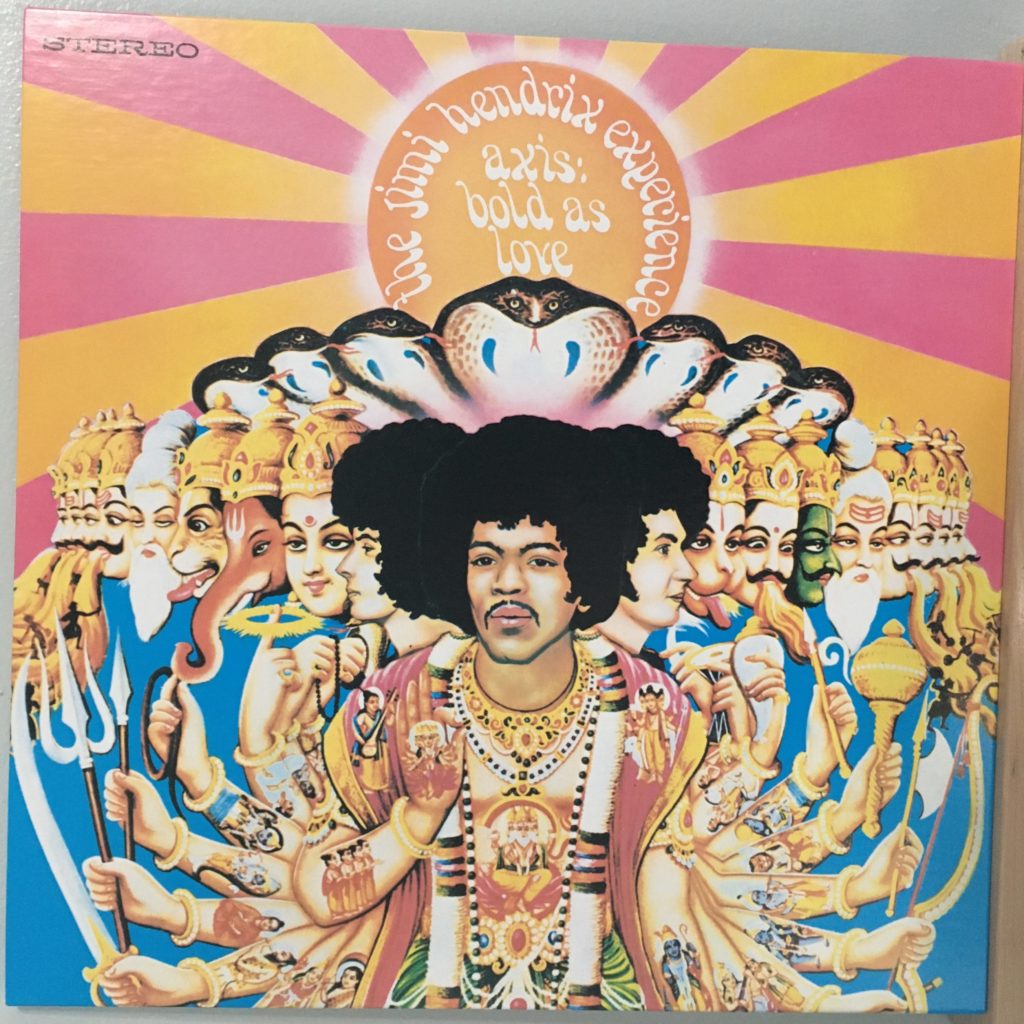 Yes.
Released just a few months after "Are You Experienced," at the very end of 1967. Only one single was released from it, "Up From the Skies," and you probably wouldn't recognize it as a single. Because this is a full-on psychedelic album, meant to be heard of a piece. The cover is iconic psychedelia, although it's said Hendrix didn't approve and today it smacks of cultural appropriation, particularly given that there's nothing Hindu going on inside. It could be replaced by something better and I'd be fine with it (the underlying art is from a mass-produced religious poster).
But the album itself is pretty sublime. It refines Hendrix's pyrotechnics and shows more of the ease he displayed on those blues project songs, and the whole thing to me is just a vastly better album than "Experienced". It also makes many top album lists, and reached #3 on the US charts in its day, but I suspect there is a dichotomy among Hendrix fans, a split between those who favor the boring stomp of "Purple Haze" and those who favor "Castles Made of Sand" or "Bold As Love." This is real performance.