I had passed on this for years and years – always saw it in the bins, never picked it up. I didn't seem to know what it was. I'd look at the track listing and, not recognizing anything other than the epic "Celluloid Heroes" and "Lola," and knowing this wasn't the album "Lola" originally came from, I'd just say "nah." Released in 1972, nothing on the cover even indicates that this two disc set is that weird artifact of the '70s: the half-studio, half-live album. The first disc is entirely new studio material, and the second side is a live set from Carnegie Hall in 1972. Wouldn't you think they'd advertise that fact? Yet there's nothing whateverr to tell you this is half a live album.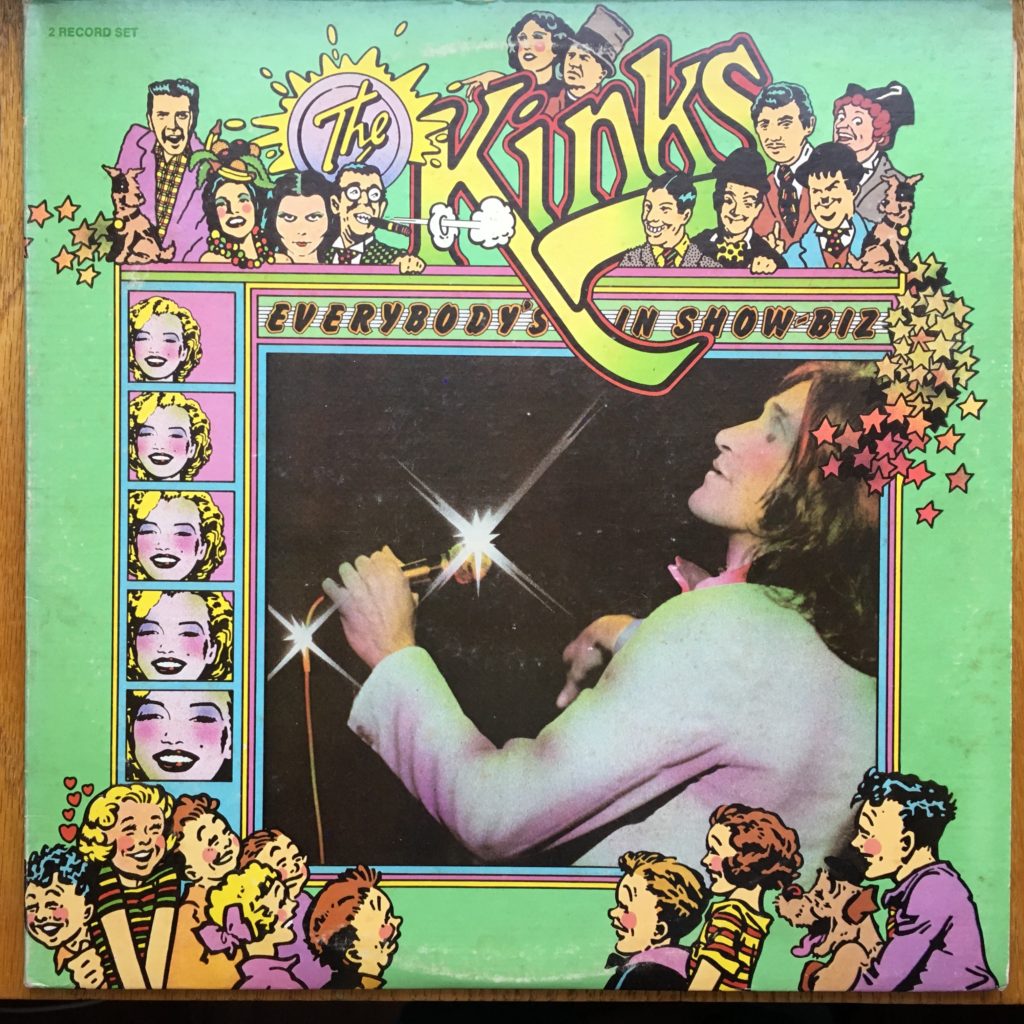 it didn't do much in the US, but it's by no means a bad album. The live disc is a massive improvement in sound over "The Live Kinks," that's for sure, and it provides a bunch of earlier tracks that I didn't have on vinyl. And the new studio album is pretty good, if you like Weimar/music hall style songs – and I do. It's a big show piece, and not a bad one at all, and capped off by the great "Celluloid Heroes."
Just bought this a couple of years ago at Forever Changes, but it's gotten a fair amount of play in that time.