This project had to take a bit of time off. Such is life, and death. I wasn't really in the mood to delve into personal memories for a bit. But here we are, back at it again.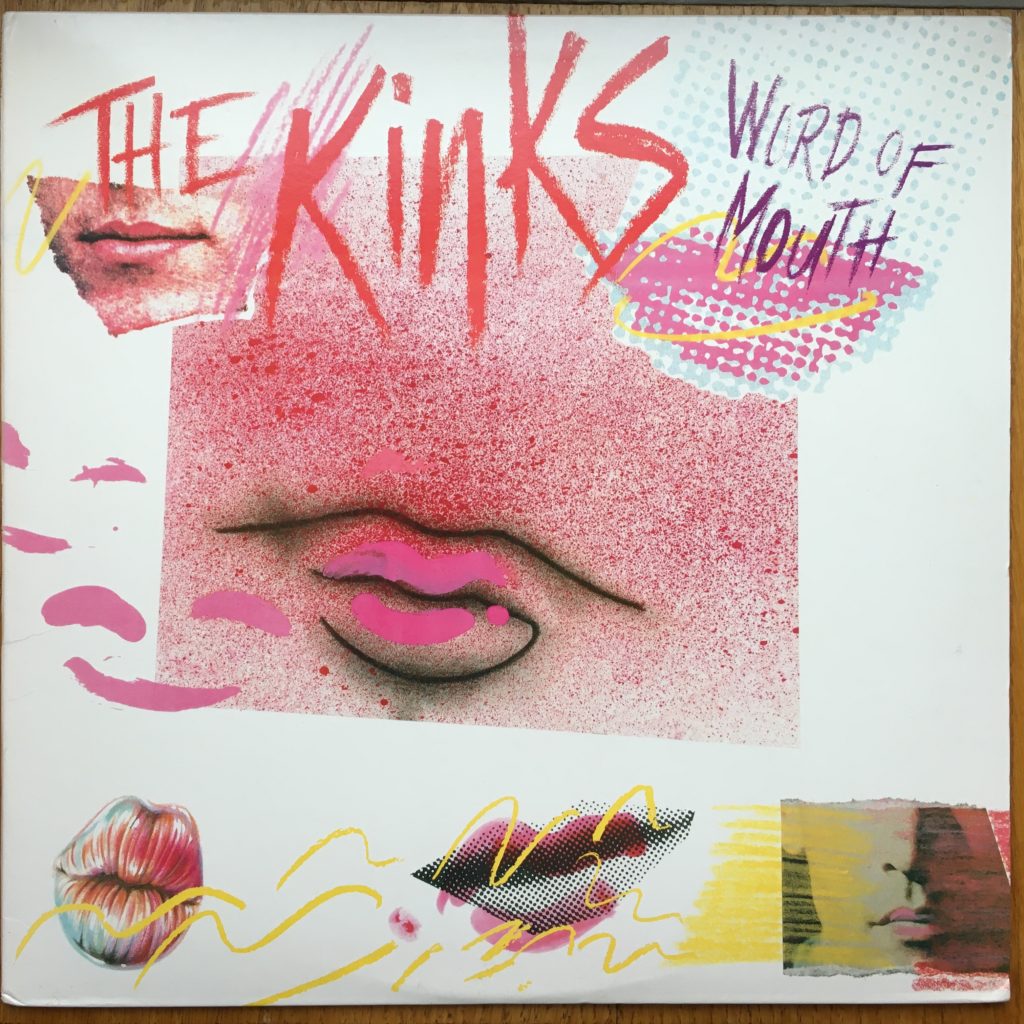 The Kinks' "Word of Mouth" was released in November of 1984, meaning just after our chaotic move from our first married apartment into our second. While we had enjoyed that little two-story townhouse apartment in Syracuse's Presidential Plaza (then a fairly tony address), we weren't in love with it, and decided to move on when the lease was up after our first year. Plan A was a delight to our young urban romantic brains — we were going to be among the very first people to move into Armory Square, then still a center of poultry processing and other low-key industrial pursuits, along with a smattering of struggling shops and restaurants. It was slated for redevelopment (and, to our surprise, that really happened, mostly after we had left). An old building, the Labor Temple, was being rehabbed into beautiful apartments, and we were all set to be the first tenants. Beautiful place, exposed brick, we had picked out a great paint color . . . all wonderful.
Except when the time came to move in, it wasn't ready for occupancy. And it wasn't real clear when it would be. So we were scrambling. Presidential Plaza wouldn't extend us for a month and didn't have another place for us. We ended up staying with a friend in his apartment in Liverpool and putting nearly everything we owned into storage. (It wasn't that much — we were 24). It all ended well, probably for the better, as we found a lovely apartment in the residential neighborhood of Hawley-Green, and lived a dreamy little life there for five years.
So this album came into our lives amidst that. I would imagine I bought it at Record Theatre, which was then in a little shopping center near the SU campus named Marshall Square Mall, a little urban shopping center that never quite took off but at the outset housed two bookstores, two restaurant/bars, an all-important video game arcade, and Record Theatre.
It's a good album. The highlights are definitely "Do It Again" and "Living on a Thin Line," which really captures a moment. I've never given it the attention of any of the other Kinks records, but it's very listenable.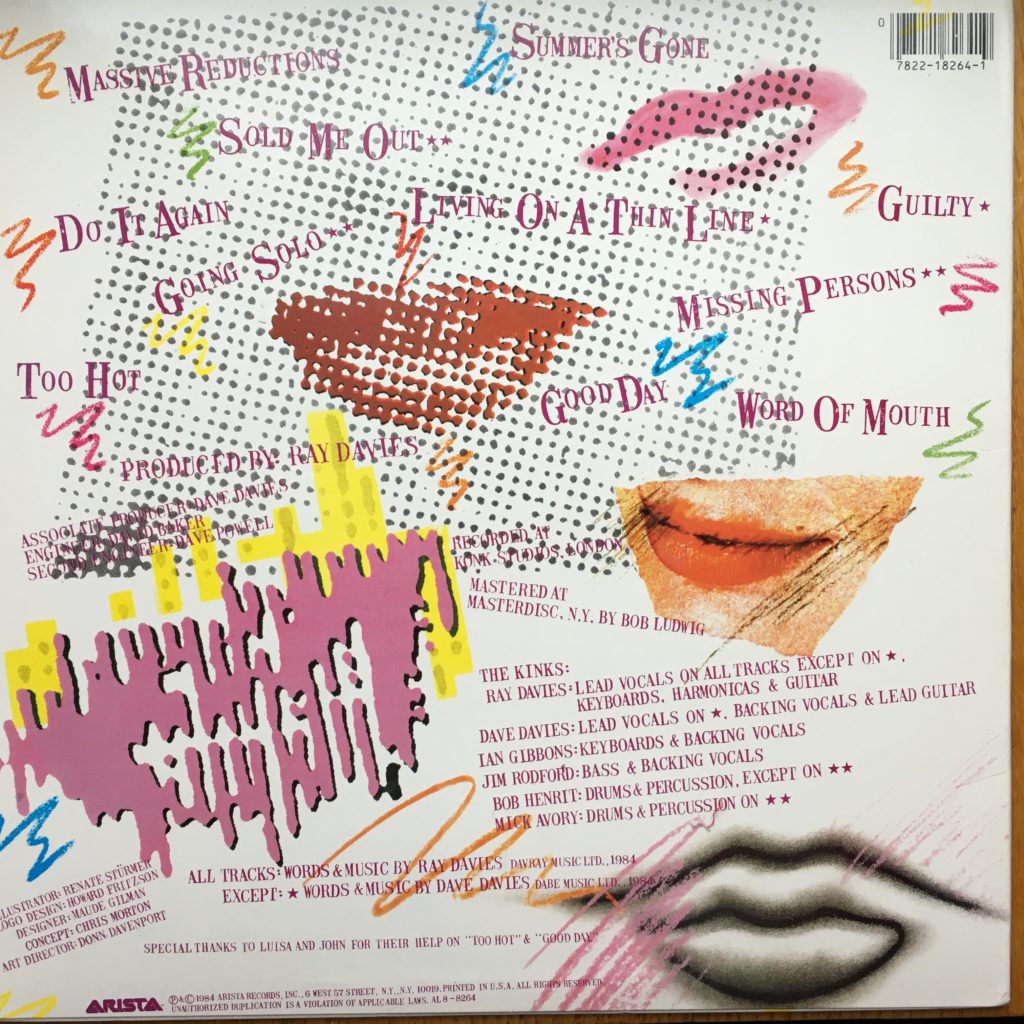 This is my last bit of Kinks vinyl – I filled in with a number of CDs over the years, including "Give The People What They Want" and the fantastic live "To The Bone."
Somehow in the course of this I forgot to mention that we saw The Kinks live in 1980 – March 4, 1980, to be very precise, at Syracuse's Landmark Theatre, then just recently saved from demolition and enjoying a resurgence. It may have been the most over-the-top theatre Thomas Lamb ever designed, in a style that could be called Persian baroque, filled with Middle Eastern themes and elephants. Some of that very show was captured on "One For The Road." It's a 3000 seat theatre, and we were in the balcony. Other than shows at SPAC, where I was always outside and on the ground, it was the biggest show I'd ever been to, and up to that point, the loudest. As people danced in their seats up in the balcony, I could feel the building shaking, which was not an entirely comfortable experience. But the show was fantastic — the Kinks were high energy and gave it all (the setlist is posted here), with a healthy mix from Low Budget and their classics. That was the only time we ever got to see them as a band, though in the '90s, when Ray Davies was doing his "Storyteller" shows, we got to see him perform at the Troy Savings Bank Music Hall, an intimate gem where we were up close and not afraid of the balcony collapsing.