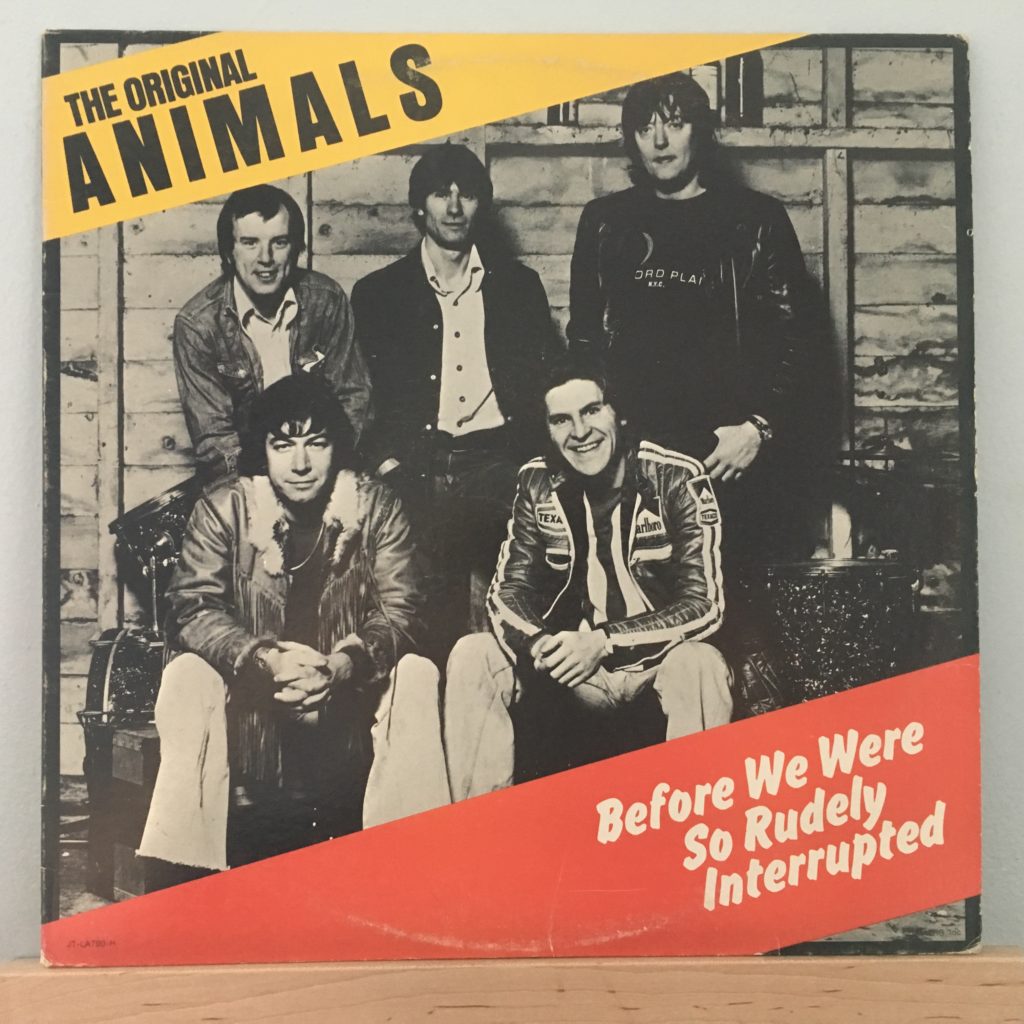 The original Animals — Eric Burdon, Alan Price, Hilton Valentine, Chas Chandler, and John Steel — hadn't recorded together since 1965. They did a single reunion concert in 1968 (when the "new" Animals were still recording and performing). They came back together in 1975 to record a reunion album, did a little touring and filmed some videos in 1976, but the reunion didn't last and the album didn't come out until 1977. It was something of a return to form, with the band covering blues and rhythm and blues classics, their first Bob Dylan cover, and a single original. There's a bluesy "Brother Bill (The Last Clean Shirt)" that kicks off the record, followed by an excellent cover of Dylan's "It's All Over Now, Baby Blue." The other highlights are "Please Send Me Someone To Love" and a deep, dark bluesy "Lonely Avenue." It's a solid album. Solid.
But after 12 years, Eric's trip through psychedelia and War, this sounds like what it was: a bunch of talented musicians playing old songs together. They sound like they're having a good time. But bringing out the blues wasn't the same in 1977 as it had been in 1963 – what was new and exciting in the early years (even when the songs themselves were sometimes already a decade or more old) now sounded like . . . an oldies album. Nobody was looking for this at the time, and it appears that without a tour or promotion, the album didn't stand much chance. It's a very good oldies album, but that's what it is.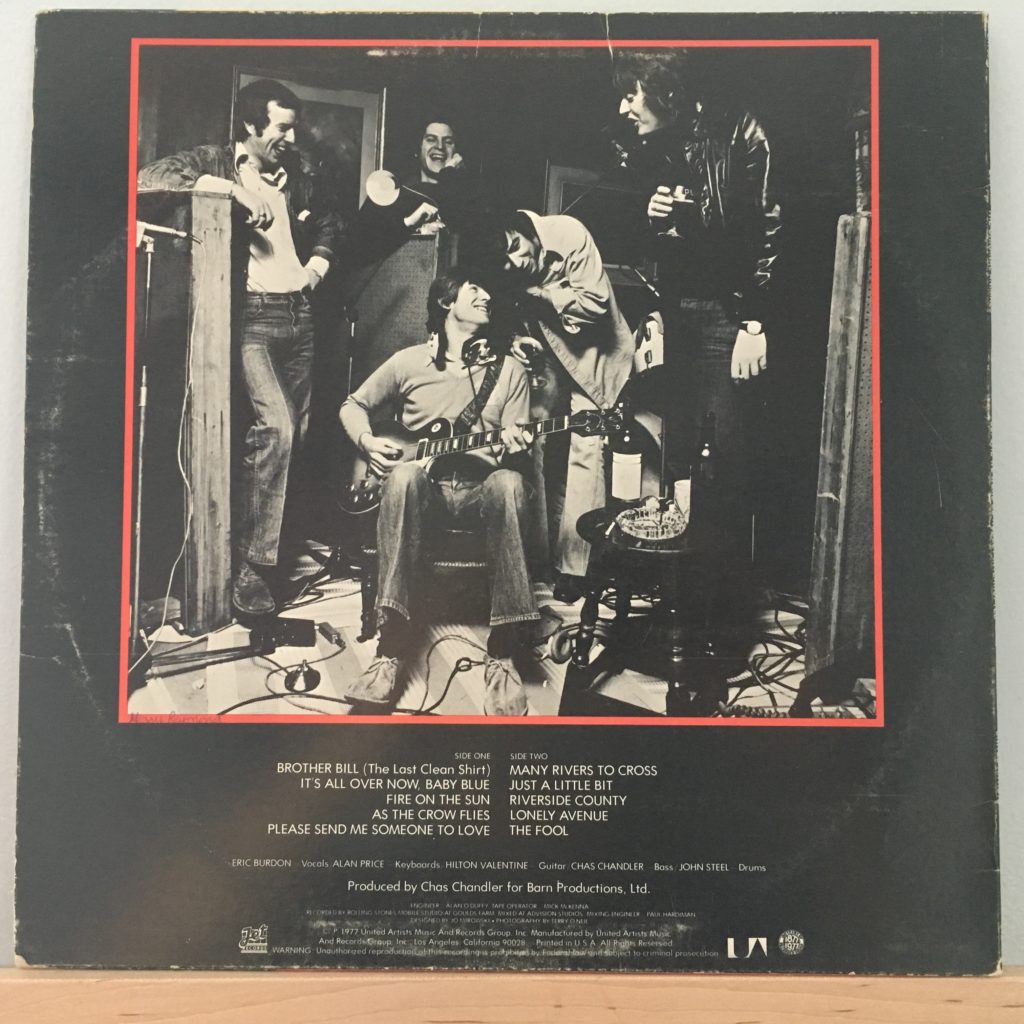 This may have been one of my last Animals purchases, and I remember being hestitant to buy a reunion album by one of my favorite bands of all time, out of fear it would suck. So I was happily surprised that it is, in fact, excellent, and introduced me to some great songs I didn't know. But if I'm going to put on an Animals record, it'll be practically anything else from the original group, or "Love Is," before I play this. Reunion albums are almost never satisfying (there are exceptions).