If you thought I was done with tantalizing tales of the few months that we lived in Syracuse University's Seneca Apartments with the last entry, you were mistaken. As I said, I associate every Tommy James record with that period, and I think I bought them all during that semester.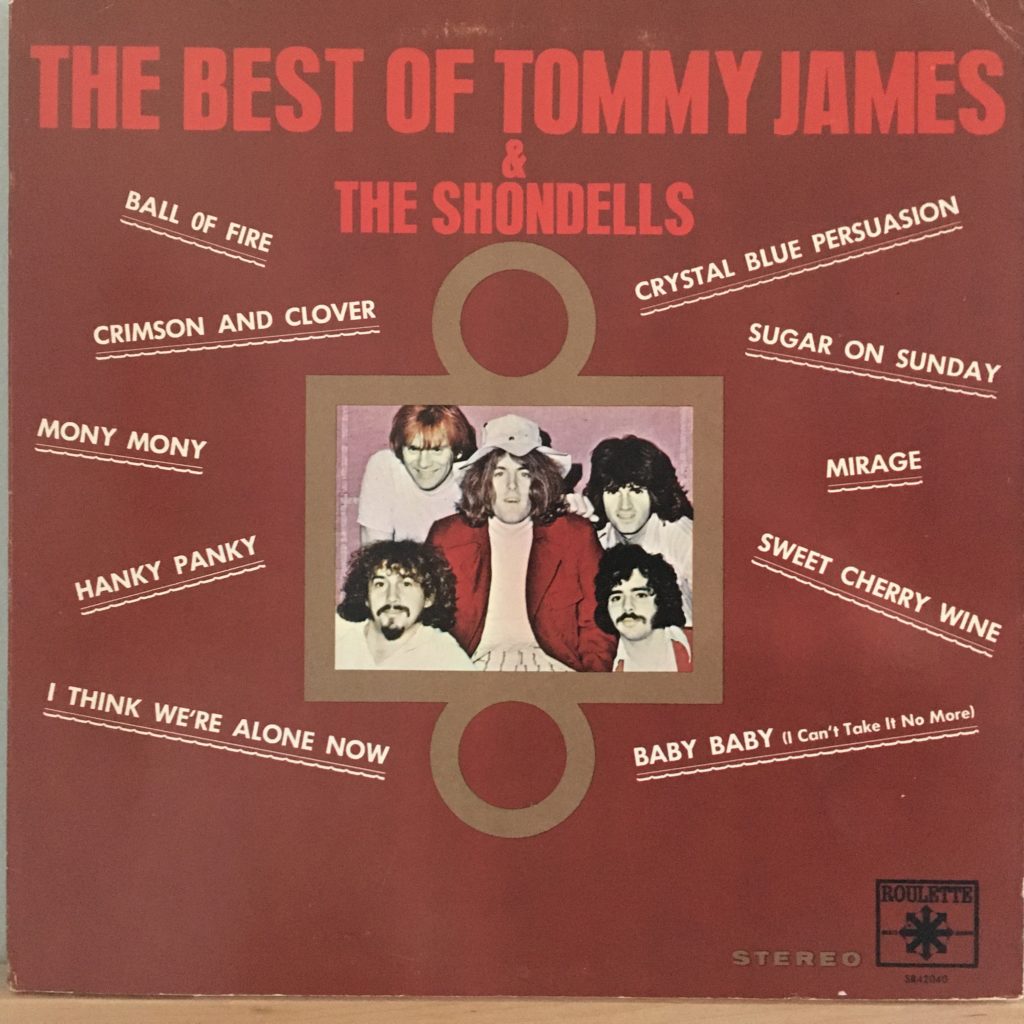 I need to note a couple of features of that semester. Academically, it was a bit of a disaster. First, I had come back from the bout of pneumonia that took me out at the very end of the previous semester, still not feeling 100%, needing to finish several incompletes while continuing to take a demanding schedule, work at the newspaper (which I wrongly considered my highest priority), buy Tommy James records, have a social life, and drink. Our new apartment was just two blocks from the university's commercial strip, with convenient little grocery stores and an endless supply of beer. Not that I hadn't been drinking avidly for the previous year and a half, but now, walking to M Street to pick up a six pack became an almost nightly occurrence when I wasn't doing an overnight shift at the paper.
But it wasn't a complete disaster. Things were kinda in control. We went out a lot, particularly to Jabberwocky, the student nightclub that featured an incredible array of acts, both local and national, in a basement underneath Kimmel Dining Hall. There were lots of parties and gatherings and reasons to get out of the apartment. And this semester, we developed a little ritual before we went out. Any time we were getting dressed to go out dancing, we had to play Tommy James and the Shondells before we could go out the door. Usually it was this album, but Something Special would work as well, because they both had a side ending with "Hanky Panky," which was the song we needed to hear before we went out. It makes sense . . . if we were going to see our favorite band, The Flashcubes, they were going to play some ravers like "Dizzy Miss Lizzy" or "Money (That's What I Want)", and while they didn't play "Hanky Panky," it was a good warmup.
This 1969 compilation mostly covered the later hits by the group, including the early psychedelics of "Crystal Blue Persuasion" and "Crimson and Clover." This got a lot of play when I got it in 1980. It's all wonderful pop, and it all still sounds good no matter how many thousands of times I've heard them. Still, I'm not very likely to put on either of the greatest hits albums; the other TJ records are much more likely to get spin time these days.