Another new one. I had never heard of Quill Records, but my history with garage rock compilations thus far has been that I have never found one I didn't like. A lot. As I was looking to fill out a recent Sundazed Records order, the one that brought me Love's first album (the point to the order) and The Butterfield Blues Band's "East-West" (the revelation of the order), I saw this and thought: why not? I've picked up some beautiful '60s r&b and soul compilations on CD this year, it's time to get some garage on. As the promo copy on the Sundazed site says, there isn't much here that dips below frenetic. These sides are fantastic.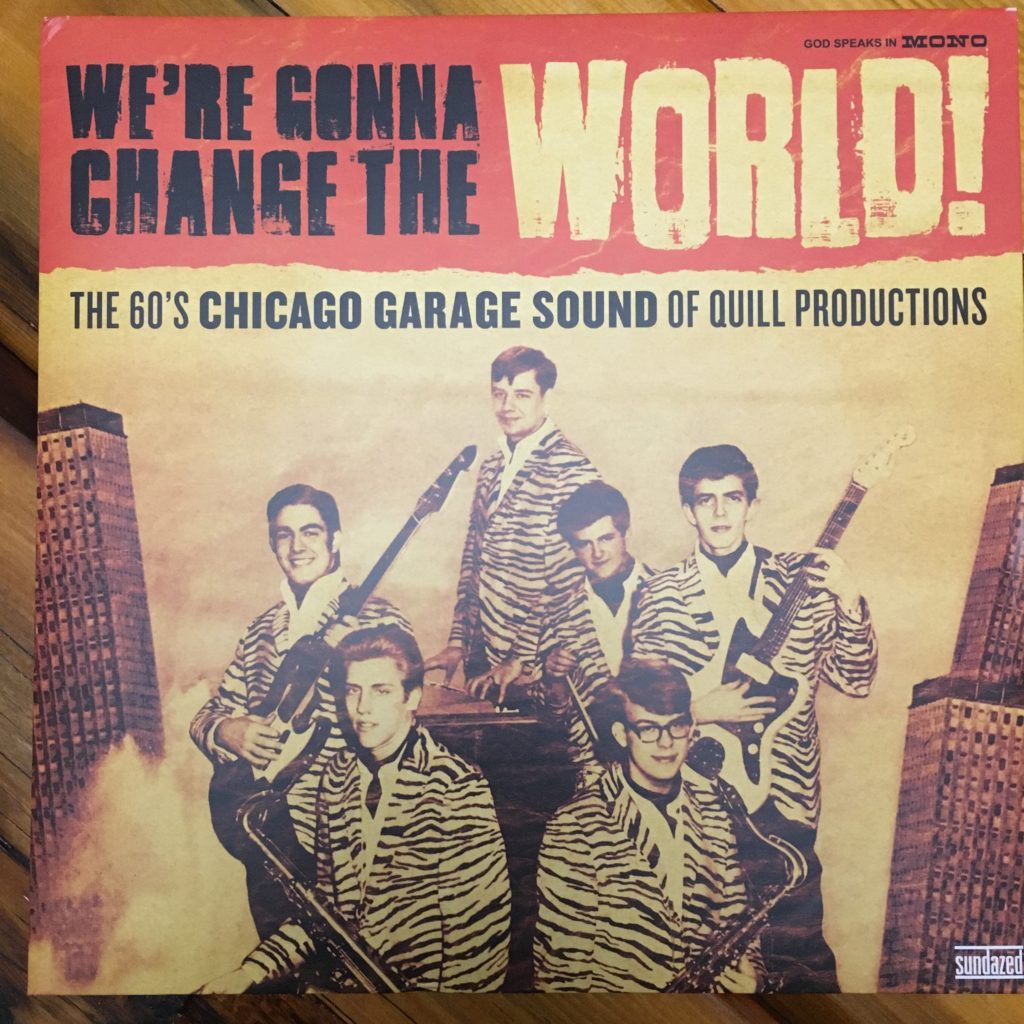 I've only gotten to give this one a few plays in the month I've had it. You can listen to them on the Sundazed site.
Then buy it. You know you want to.
Oh, why am I telling you about a 'Q' record when I've just finished the F's? I'm filing this under 'C' for Chicago, because I'm not sure I'll remember that it's a Quill Records collection. Don't @ me.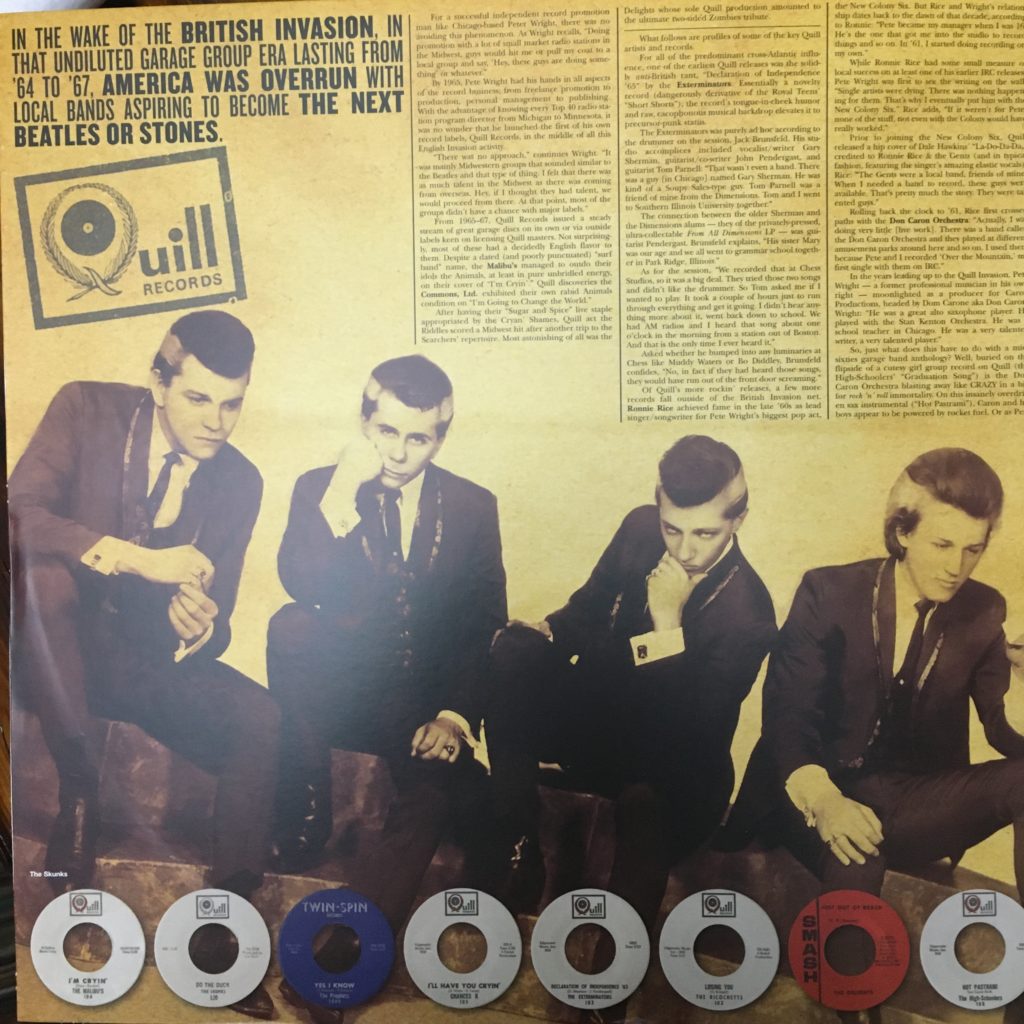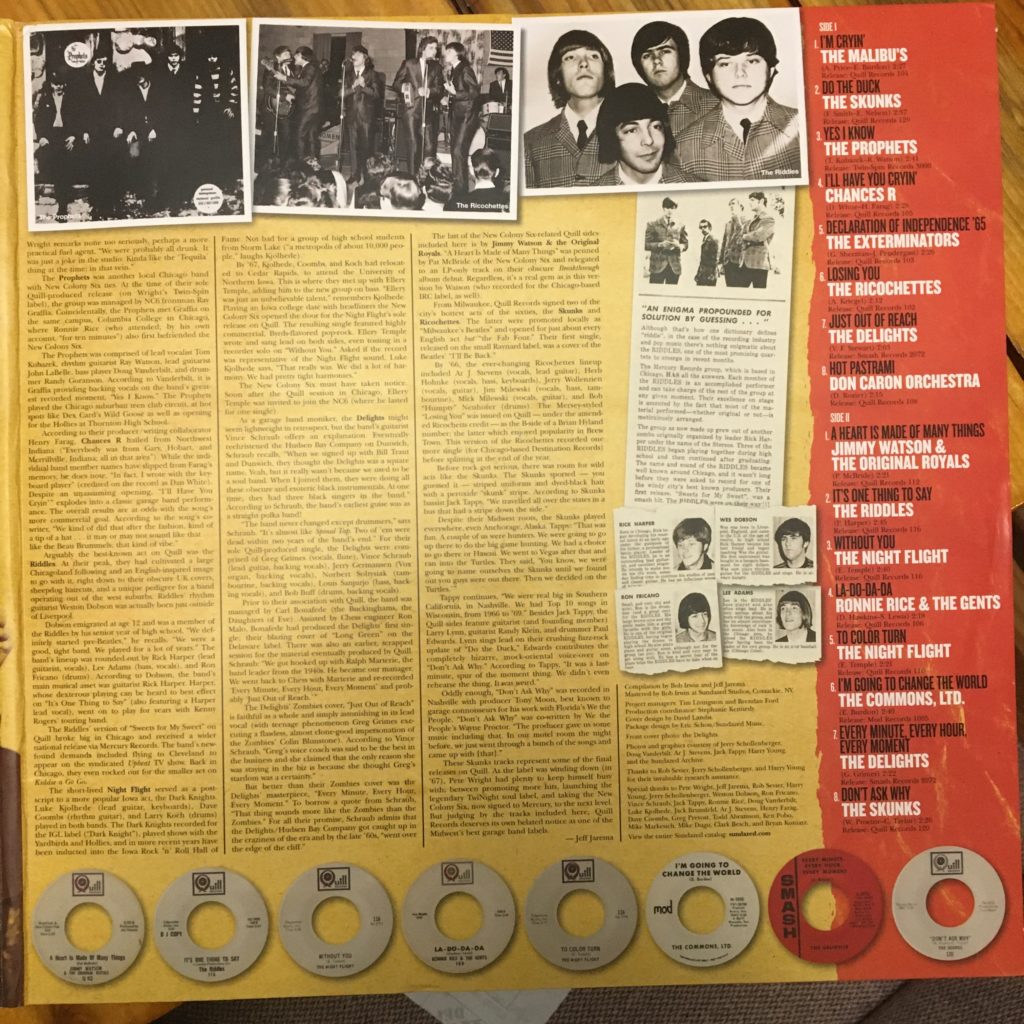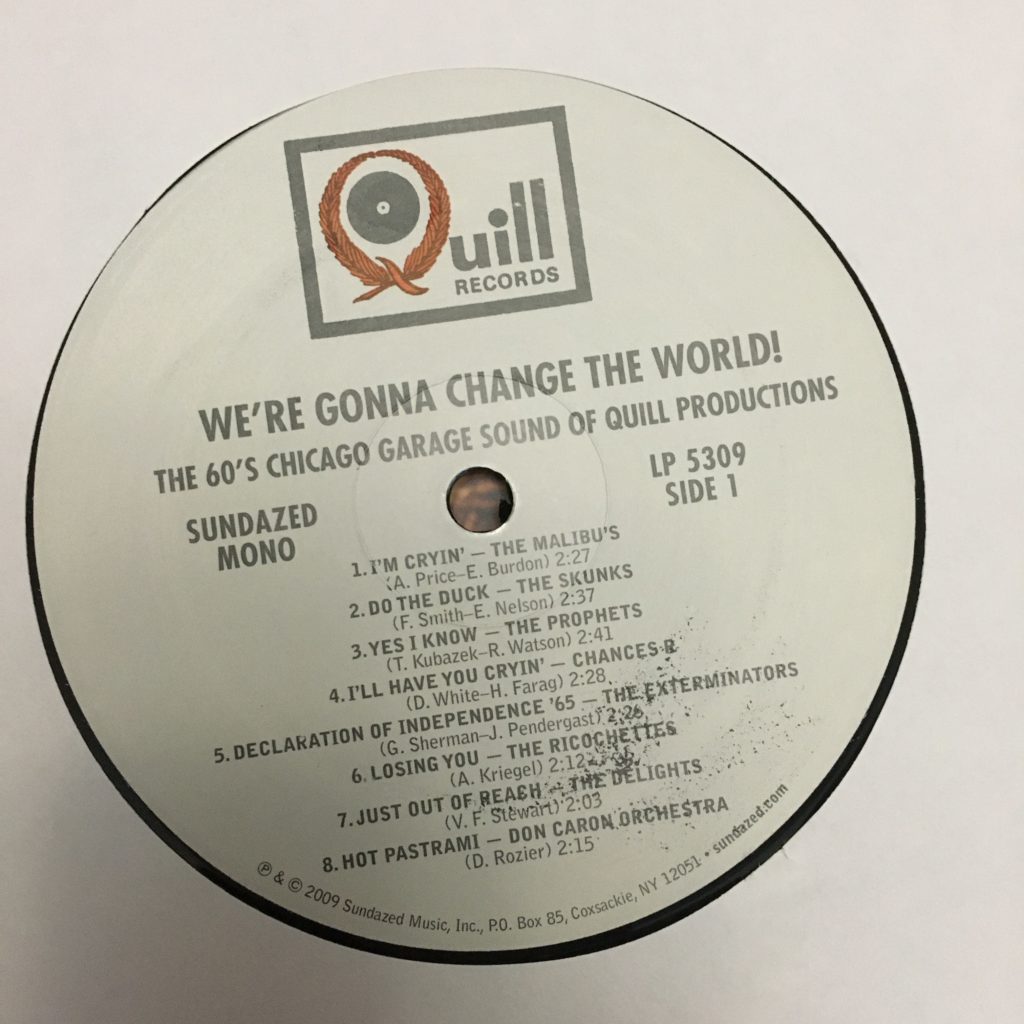 Originally posted 11-3-2020