When I started this project, I absolutely knew that I was going to miss some of the box sets – they're off on another shelf, and easily forgotten. So yes, when I first went through the D's, despite making a note to myself that said "don't miss Willie Dixon," I missed Willie Dixon. (Turns out I'd missed putting it in my Discogs, too.) So here we are.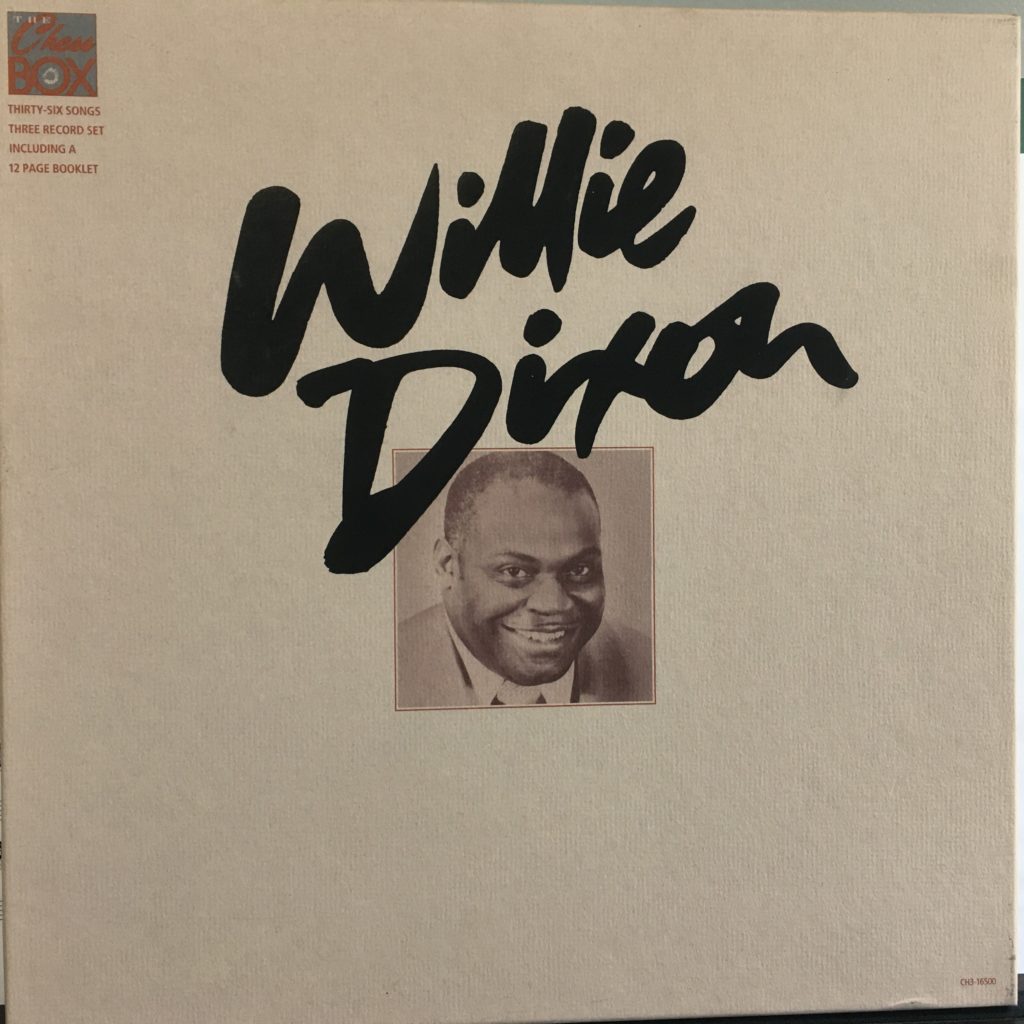 This great collection came out in 1990, and even though I was barely collecting vinyl by that time, I probably bought it at a discount as stores starting clearing out their records.
Willie Dixon should be considered a goddamn super star. He was a singer, a prolific songwriter, and a producer who also played upright bass and guitar. He is all over nearly everything Chess Records put out for 15 years, writing songs, producing, finding new talent, and performing wherever he was needed. He wrote more than 500 songs like "Built For Comfort," "Crazy For My Baby," "Hoochie Coochie Man," "I Just Want to Make Love to You," and "Insane Asylum," to name just a few. If you think Led Zeppelin's "Whole Lotta Love" is a good song, then you should know the original, "You Need Love," was by Willie Dixon – though the band fought that credit for years (and also took the vocals entirely from Steve Marriott's Small Faces version).
Willie Dixon started out as a professional boxer. He met pianist and guitarist Leonard Caston at a boxing gym, and they took to harmonizing together and formed a group. That group was broken up when Dixon was arrested and imprisoned as a conscientious objector, refusing to be drafted into service in World War II. "They started my trial, and I told them I didn't feel I had to go because of the conditions that existed among my people. I didn't feel it was justified according to the laws of the government because of the way they were treating black people. I said I wasn't a citizen, I was a subject." The man was not wrong.
After the war, Dixon formed groups, recorded for Columbia and then signed with Chicago's now-legendary Chess Records, where he became a full-time employee by 1951 and left an absolutely indelible mark on the label's output.
This is Chess Records, Chicago rhythm and blues, the sound that had such wild influence over the British blues bands. This box set is a national treasure, that's all. Just a national treasure.
Though he suffered from poor health in his later years, he enjoyed a bit of a renaissance, winning a Grammy for a 1988 album, "Hidden Charms,"an album which it just now occurs to me that I do not possess.
Unusual for a box set, this collection only features Willie Dixon's voice a handful of times. They're his songs, his arrangements, mostly his bass playing, and often his recording. But only six of the thirty-six tracks are sung by Willie Dixon; the rest are by other stars in the blues firmament: Howlin' Wolf, Koko Taylor, Muddy Waters, Little Walter, Bo Diddley, and more. You listen to these absolute monster blues songs and realize Dixon wrote them all.
I never had this digitally, but in the years when I was almost never playing vinyl, this was still something I'd bother to dust off the turntable to hear.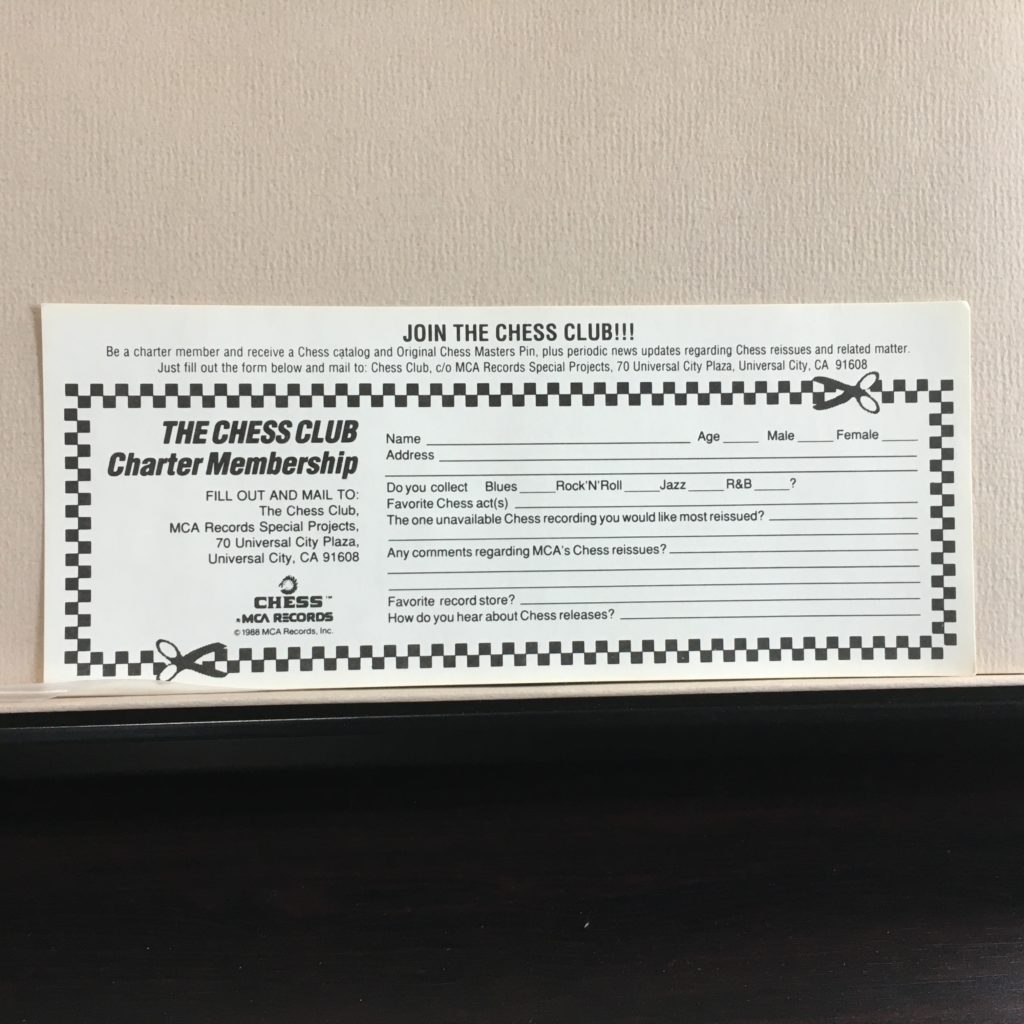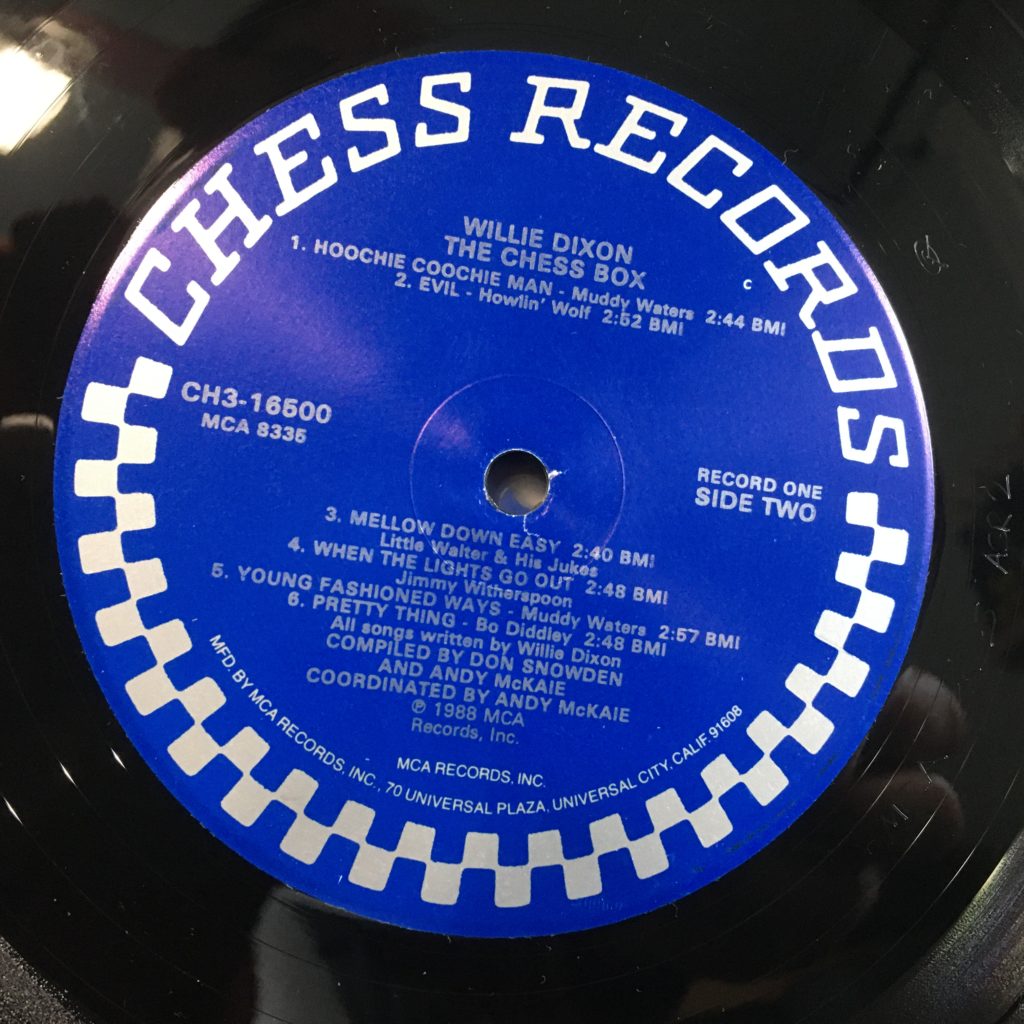 Originally published 4-22-21.