This greatest hits collection came out in 1988, and it's just what it says — the biggest hits from Banarama's first four albums. They had big US hits with their cover of "Venus" and with "Cruel Summer" and "I Heard a Rumour." This is slick, well-sung dance pop, beginning to end; some of their tracks had actual drums (though they didn't eschew the programmed drum patterns), so it still seems better than a lot of what was being produced at the time, but as the offspring says, maybe for '80s Maybe it's that the vocals are less affected. Maybe I just still like some of these songs. But as with "Wow!" I never put this on my turntable. A little goes a long way.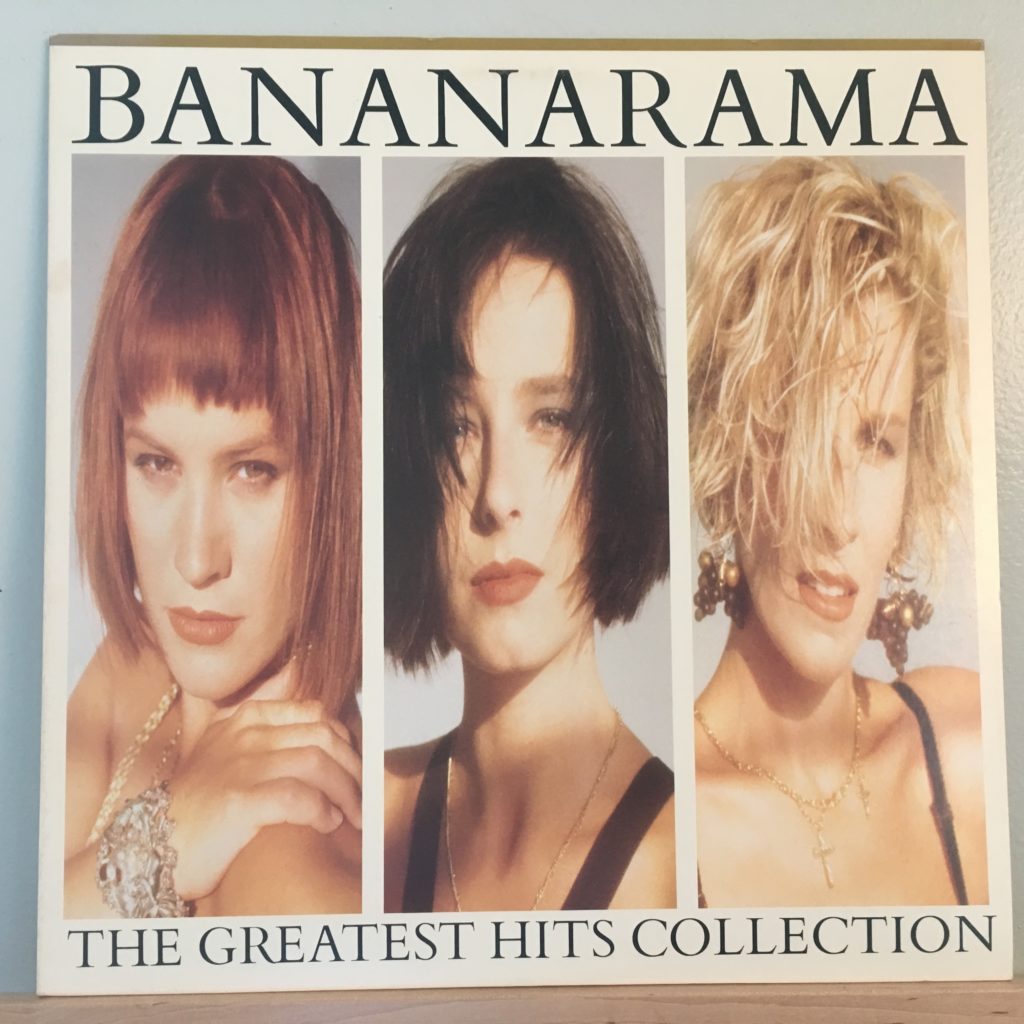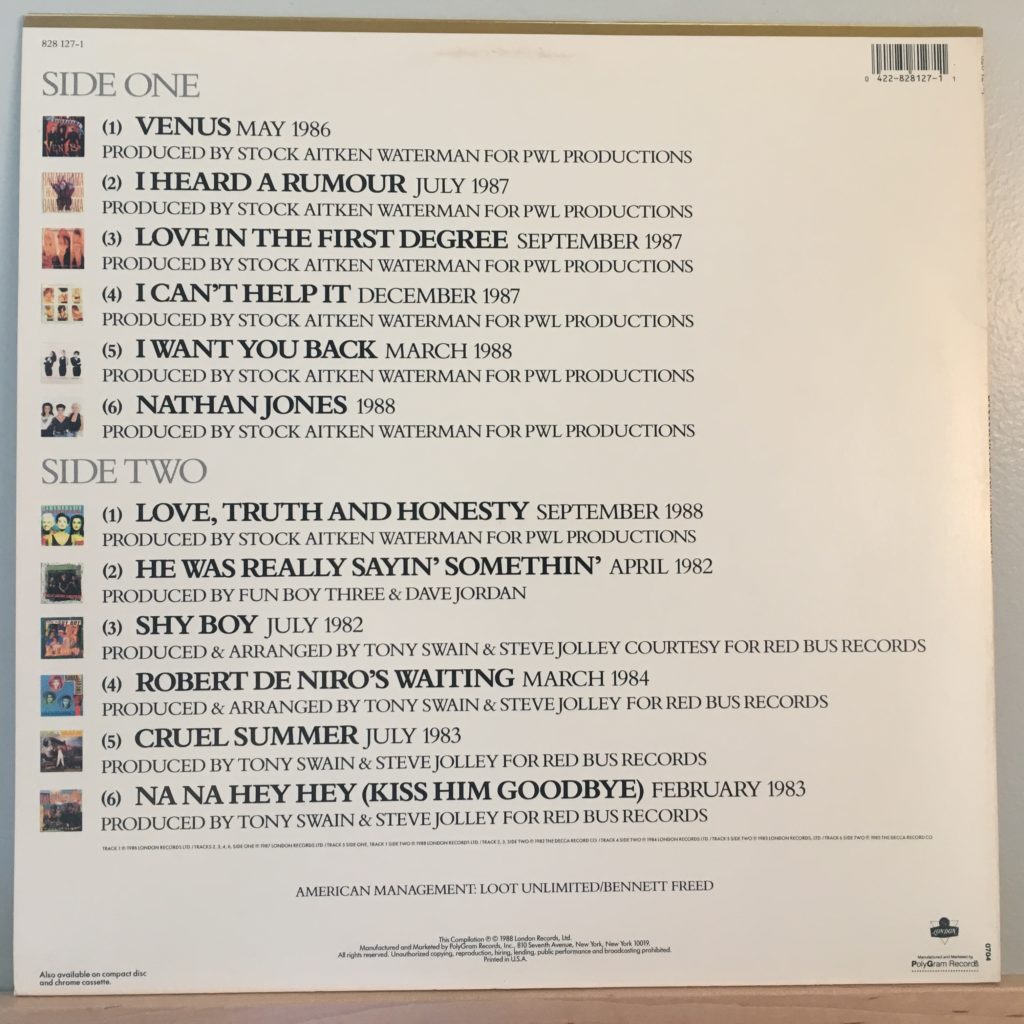 The Bananarama Greatest Hits features something I've never seen before — rather than a lyrics sheet, it gives a song by song summary by the group.
I do really like that the liner notes are song by song, written by the singers, giving their impressions of what was going on around each song. That, and including the release dates of the songs (on the back cover) is unusual and should be considered a best practice for greatest hits collections. That Bananarama has to show the way is embarrassing to the industry.