I first heard of Bettye LaVette seven or eight years ago – I can't remember if it was pre-move, or mid-move. Lee had been driving somewhere and listening to NPR's "All Songs Considered" and wrote on a little slip of paper: "Bettye LaVette – Don't Let Me Be Misunderstood." I was to find the song.
It took a little bit of tracking down and internet trickery, but I got hold of that very version and stuffed into my iTunes, complete with the NPR intro, and so it remained. Gorgeous rendition, but I never did anything more regarding Bettye Lavette.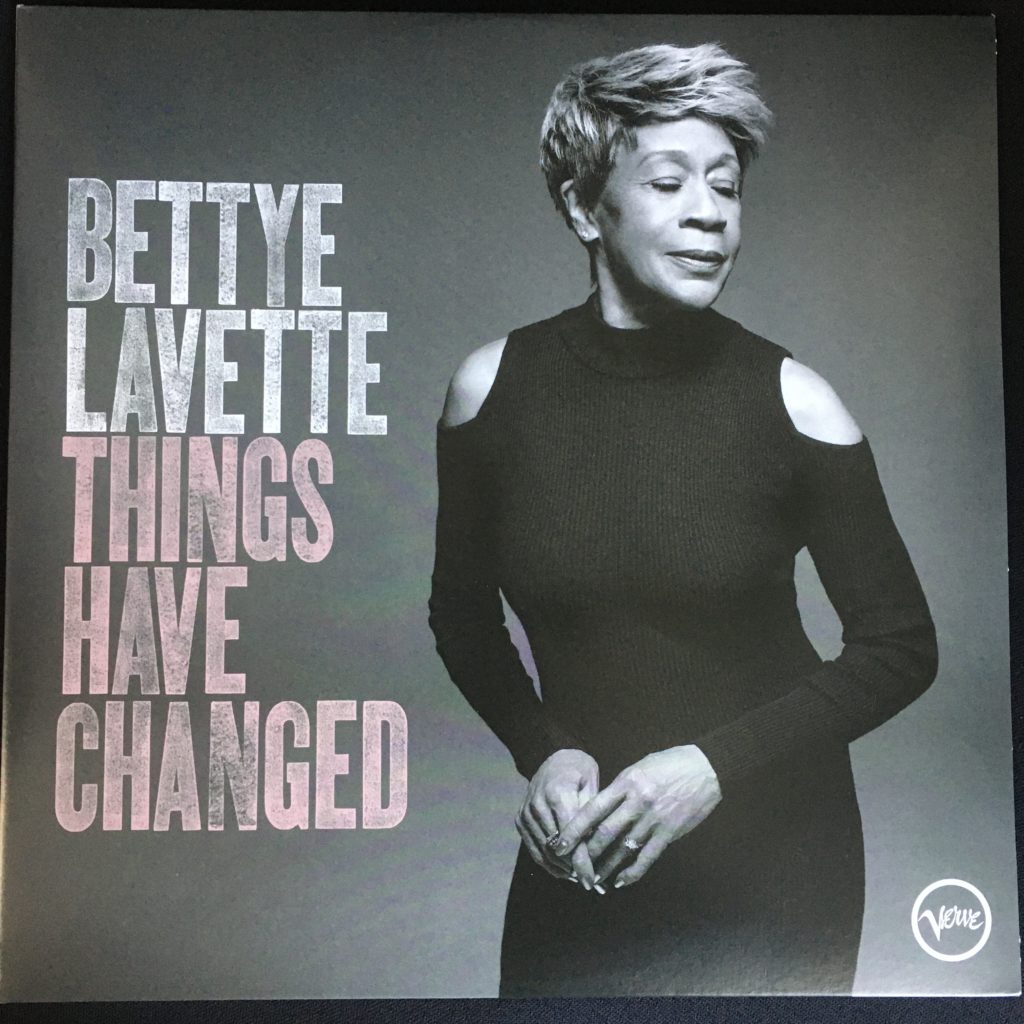 Then last year my fellow music nerds were on about the rather extensive history and discography of Bob Dylan, of whom I can say I'm a sometime fan, and this album of Dylan covers by Lavette came up. knowing how much I loved her interpretation of "Don't Let Me Be Misunderstood," I thought I'd probably be interested in her Dylan interpretations as well, so off I went to YouTube.
Well. Her cover of "Things Have Changed," even performed live and relying on a lyrics sheet, was transcendent. I instantly wondered about her history, how she gained that stage presence, and found that after a little bit of an R&B career in the late '60s and '70s that didn't quite take off, she spent six years on Broadway in "Bubbling Brown Sugar," and that stage presence shows. Dug into several other videos and wasn't disappointed. So I asked Shawn at Forever Changes, mid-pandemic, if he could come up with a copy, and when things were momentarily open again last November, was able to get this from him (not that he wouldn't have dropped it on my porch – I have a personal relationship with my genuinely neighborhood record dealer).
Again, well. Her voice, her styling, her essential poise – Lavette is an incredible talent who was essentially discovered at 59, in 2005, and started tearing things up with her next several albums. This one is from 2018, recorded when she was 72, and while it hits a few better-known Dylan songs it also goes very deep, with songs I've certainly never heard and that, according to a number of reviews, most other people haven't either. Produced and arranged by Steve Jordan of The Verbs, it's pretty wonderful.
Just watch her: