We went through a thing last fall where, because of some family obligations that fall on the sandwich generation, my wife was away from home for weeks. When she got back home, almost the first thing she said was, "I want to hear some Earth, Wind & Fire."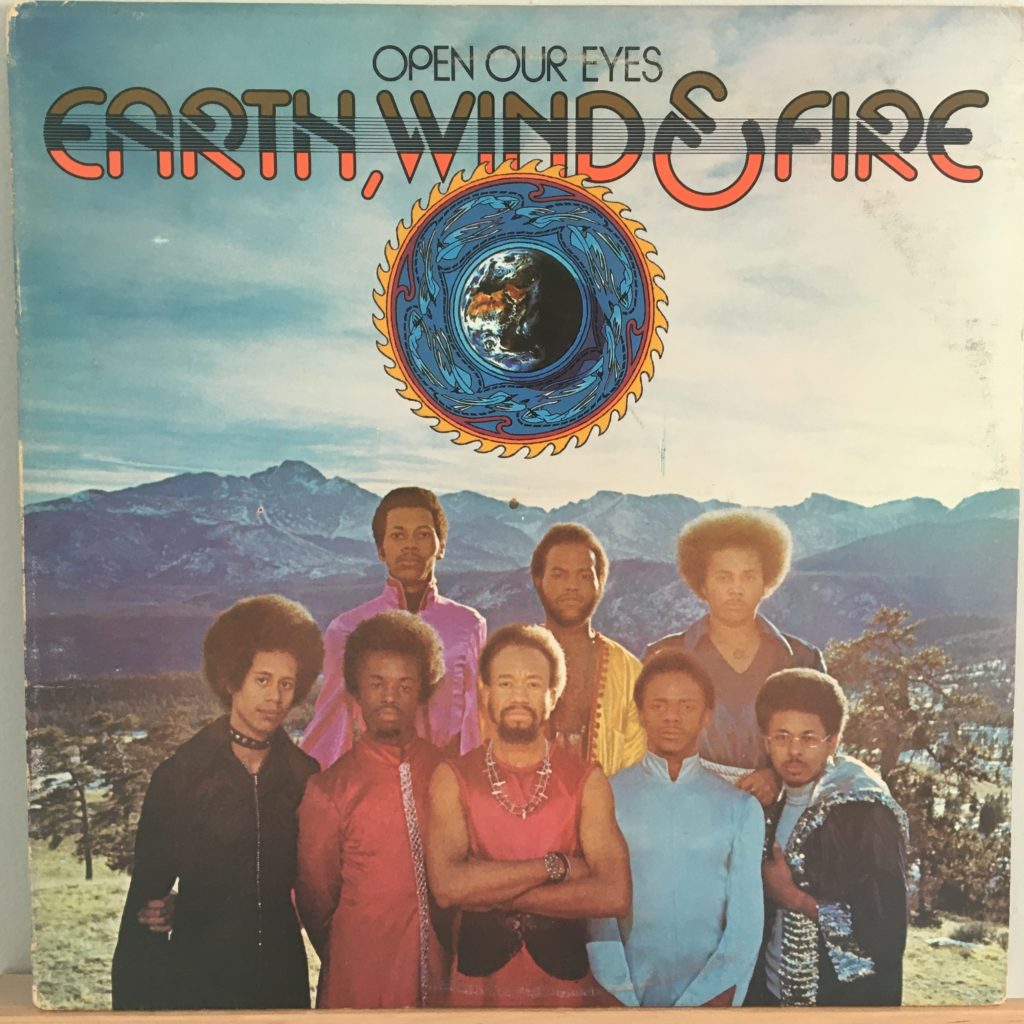 And, I couldn't oblige. Not immediately, anyway — though within a few days I was able to get this album and "Spirit" from Phoenixville's Forever Changes. But why did I not have any EW&F?
In the mid-'70s, up until I went to college, the vast, vast majority of my music consumption was in the form of 45s. When I started collecting in 1972, 45s were 79 cents at Apex Music Korner in downtown Schenectady, and riding my bike or taking the bus across the bridge to waste my time debating which single I should get became a weekly feature of my life. Every dime that I get was off to the jukebox, or in this case, record store, man. Albums felt a little more risky . . . experience eventually showed me that loving a single didn't mean I would love everything else a band put out on an album. In fact, in the '70s there was a lot of filler on albums, and more than a few of my early purchases were just meh. So I had to really, really be into a band or artist to go the album route when I was a teen. There was a whole bunch of mid-70s funk and soul that I only had on 45. When I started serious album collecting at college, it was entirely in a British Invasion and rock 'n' roll direction — I wasn't catching up with all that funk and soul that had been so ubiquitous in my high school years.
I'm here to say that '70s me would not have been ready for this record. If I heard any of the singles from this 1974 album, they didn't really register. My first real memory of EW&F was "Shining Star," a year later, which is a song I remember liking a lot but don't think I ever bought. This album has a level of jazz in the funk that I would not have known what to do with in the '70s, with my pop/rock brain. The percussion, Maurice White's kalimba – this stuff was out there. And while their hits were huge, what they were doing wasn't really the same as what everyone else was doing, from instrumentation to song structures.
In fact, site kalimbamagic.com, says it really well: "To me, Maurice White seemed to approach the kalimba as a magical device that could pierce through anyone's armor and transport them to a place of love and beauty and amazement, a place that just kind of opens and melts and sweeps you into the soul of the music." But I was a 14-year-old idiot, not really open to that. I liked the hits, but this would have sounded too soft to me. I was, of course, very wrong, because this is really fun and beautiful.
So, years and years later, inspired by hearing some song of theirs in a store or cafe somewhere, she comes home and wants to hear some Earth, Wind & Fire. And, it turns out, so do I.