Following an album that was almost entirely a live comedy work, Flo & Eddie returned to more normal pop music with 1976's "Moving Targets."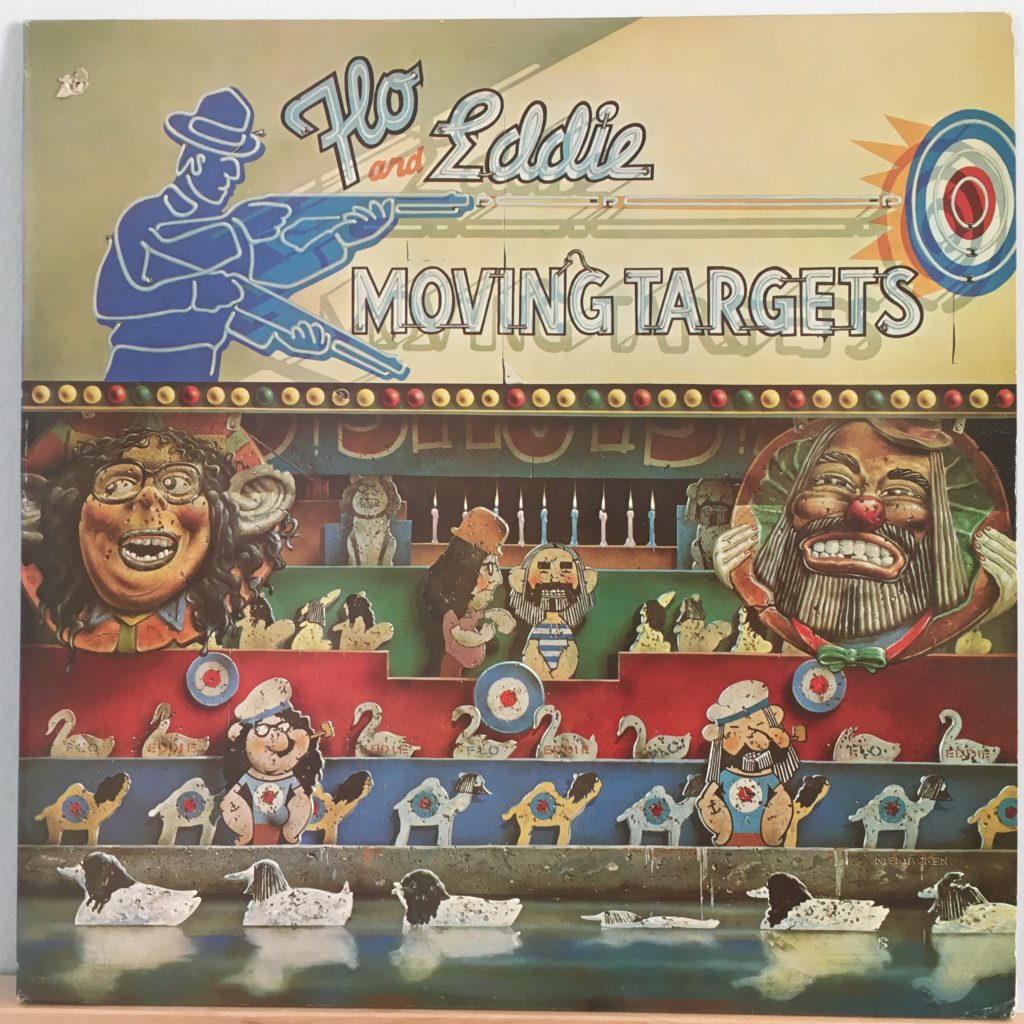 It starts with an almost Lennonesque lament about stardom and a desire to return to the womb called "Mama, Open Up," as raw a work as they ever produced, so honest it's a little hard to listen to. "The Love You Gave Away" features horns like a Bacharach tune, a somewhat jarring shift. "Best Possible Me" could have been done ironically, and yet it's not — they really mean it. And they cover their own Turtles song, "Elenore," speeding it up but otherwise delivering pretty much what you'd expect.
I came by this album a little while after the other two, probably in 1979. Musically, and productionwise, it's more refined than their others, and yet, there's not much here for me. The biggest sound on the album comes in the closing, title track, "Moving Targets," which again displays some bitterness and disillusionment with show biz. Can't say that I blame them, but it's a well they went to a lot over the course of three albums. So while I've had this for a very long time, it's never been in much rotation.