There are very few artists who mean more to me than John Lee Hooker. Ever since I really started to dig down deep, after seeing him perform in Saratoga in 1990 (Lee had seen him in New York City even before that), I quite simply bought everything he put out. He was one of the several blues singers who saw a revival of his career as a result of the movie "The Blues Brothers," and starting in 1989, with the release of "The Healer," John Lee Hooker suddenly saw a huge resurgence. That led to a string of albums in the '90s (largely collaborations) that were as good as anything he ever did – and we're talking about an artist who had his first #1 R&B hit in 1948 ("Boogie Chillen").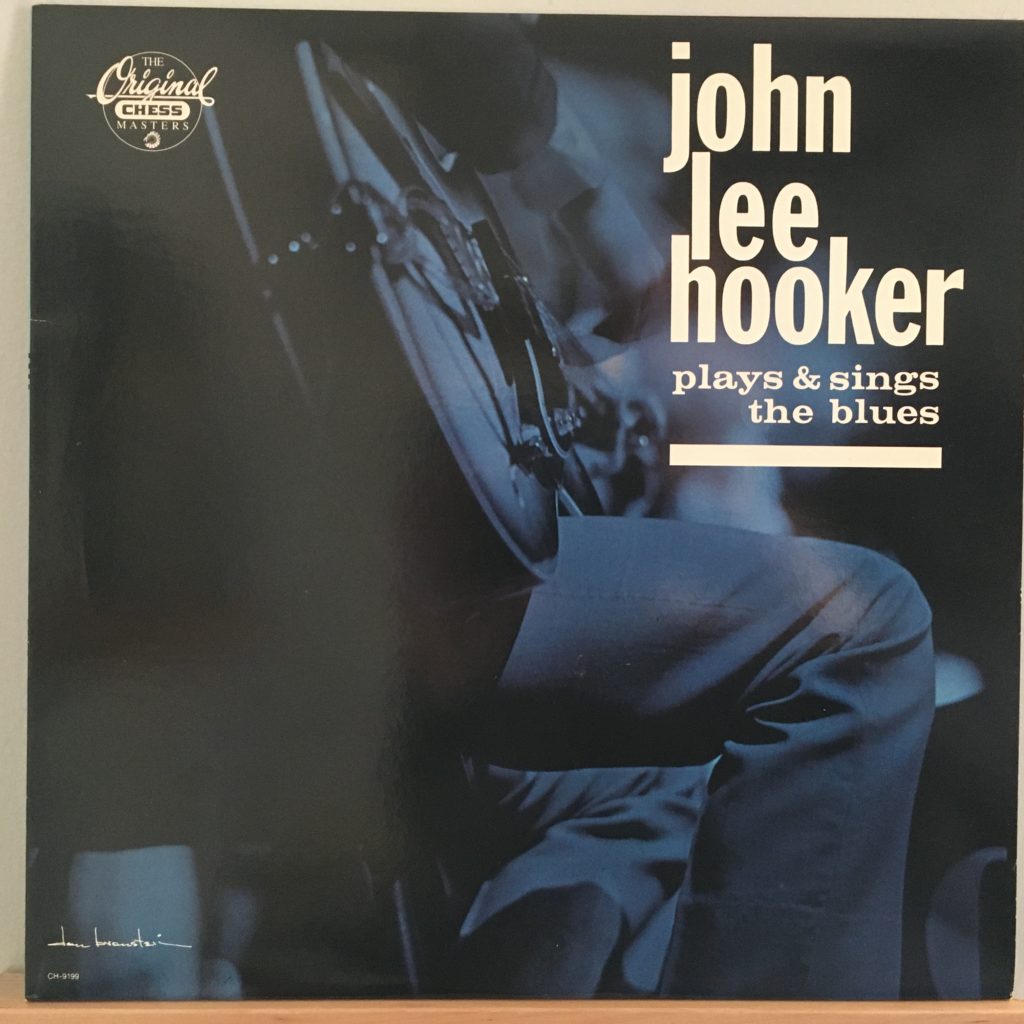 The fascinating thing about the blues is that it's all the same, and it's all different. There are a few fairly restrictive forms, and its basic nature is one of call and response and repetition, but within those restrictions, there is room for subtle surprise, experimentation, and emotion. And so if you listen to John Lee Hooker, you'll hear a lot of familiar chords, beats, even lyrics, but they're different every time.
One big reason there are so many variations on the same song in the JLH catalog is that, like many black musicians, he wasn't making money from record sales, so he took to recording variations on his songs for various record labels for an upfront fee, under a staggering variety of pseudonyms. So if you're wondering why "Fannie Mae" on this collection sounds very different from "Fannie Mae" on another: the man was trying to make some money. And: every version is good.
"John Lee Hooker Plays & Sings the Blues" was originally released by Chess Records in 1961 (my version is from 1986), though the tracks were from 1950 through 1952. These are JLH solo, one guitar, thumping his foot for rhythm. It's been said that it was very hard to put a band behind him because his rhythms were so fluid, there were just a few musicians who regularly appeared on his earlier work. The production on these sides is timeless . . . they really could have been recorded yesterday, they sound so clean.
Though I had a number of JLH CDs from "The Healer" on, I never had any vinyl until my own vinyl renaissance. I saw this for sale a few years ago in Deep Groove and would have bought it for the cover alone. Very reminiscent of the Blue Note jazz series, it's just a beautiful design. I only have three JLH records, but when I play one, I play them all.
As an aside, I believe this and "The Real Folk Blues" may be the only records I own that credit the photographer right on the front cover. In the lower left corner is the signature of Don Bronstein, who provided photography for such classic albums as "The Button-Down Mind of Bob Newhart," and numerous jazz and blues records on Chess, Checker, Mercury, VeeJay and more.