Listen, when a new artist comes out, everybody says that they're the latest and greatest, that they're the heirs to this and that, that they area doing something amazingly new, taking it back to the roots, whatever. Even artists I respect will say things like that about newcomers, and I'll give a listen and then wonder what they were talking about. So perhaps I can be forgiven when one time out of a thousand, the hype was true. That's Larkin Poe.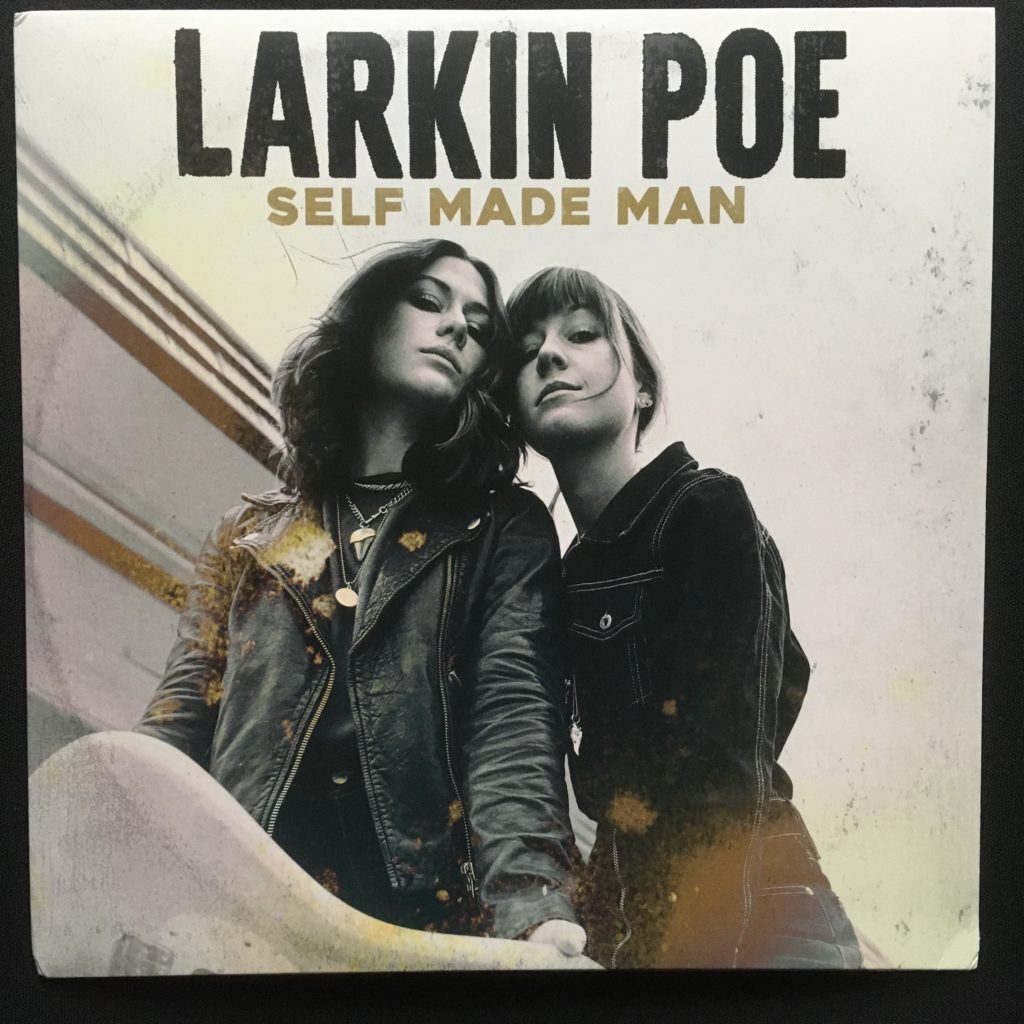 I first heard of them several years back (2015? 2016?) when Elvis Costello was touting them heavily. Now, Elvis hasn't really been noted for supporting other careers, and his tastes are wildly eclectic even by my standards. So Elvis saying they were incredible artists and putting them on some of his shows didn't necessarily mean anything to me.
(Brief side note: We once saw Elvis perform at Saratoga Performing Arts Center (June 5, 1994), and his opening act was Crash Test Dummies, just following up on their big hits. Elvis emerged onto the stage after the CTD set and murmured, repeatedly, something to the effect of "what the fuck was that?" He seemed genuinely baffled by his openers. Then, if Setlist.fm is to be believed, Elvis and the Attractions did a 27-song set. Setlist also tells me they had opened for him several times before on that tour, so perhaps he was always baffled by them.)
Then one day I think Elvis tweeted a link to a Larkin Poe video, and I decided to finally give it a listen. In fairness to me, I couldn't have predicted that what Elvis thought was going to be the newest musical sensation was squarely in my wheelhouse. I didn't expect the guy who had previously done collaborations with the Brodsky Quartet and Anne Sofie Von Otter was going to pick a band that was hitting American roots and blues hard with a lap steel guitar.
Well, I was wrong, and I was stunned. I very quickly made up for my deficiencies by getting copies of 2016's Reskinned, and 2017's Peach. I wasn't the only one into them. At a time when there were significant emotional issues going on in the family and car rides could be tense, I could always count on Larkin Poe to be the right answer musically, and sometimes I'd just let those records play over and over. Then as we were getting in deep, Venom & Faith came out in 2018 and sealed the fascination. Since then, I've watched nearly every quickie video they've put up. They're a talented pair.
In the midst of 2020, they put out two albums, both of which I bought on vinyl. This album of originals, Self Made Man, continues in their usual vein, and hit #1 on the Billboard blues charts. I'll say that, 2020 being what it was, and having been saturated in Larkin Poe for the previous several years, I haven't given this a lot of listens, but I'll definitely get back to it.
(originally published 8-11-21, but belongs before The Laughing Dogs)