A silly name and cover concept, though I liked it at the time, which was 1980. This is also a promo and I'm honestly not sure whether I bought it used or got it free from the newspaper as I did their first. Like the first album, I enjoyed it quite a bit, and several of these songs shows up on the mix tapes of the day. But it turned out two albums was their full allotment, and The Laughing Dogs disappeared after this.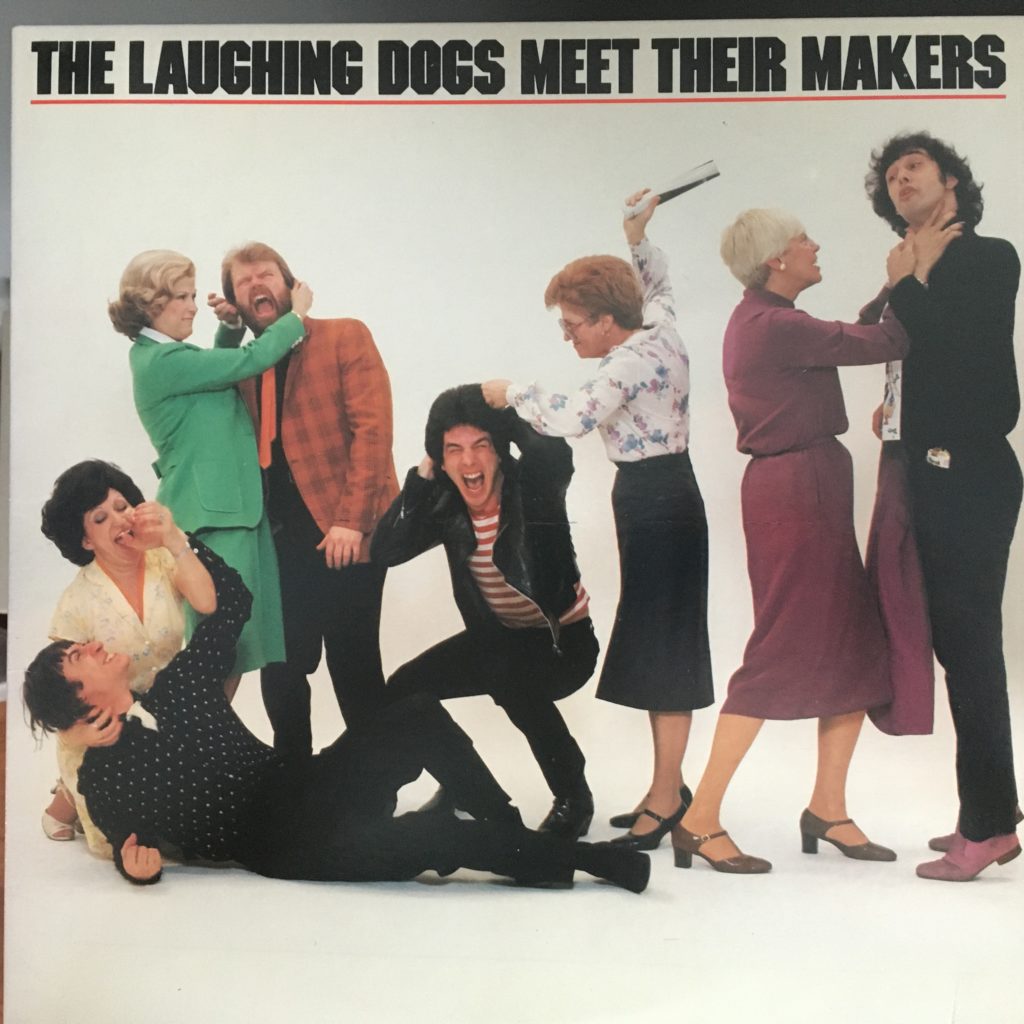 It's a fun, poppy album, starting off with a joyful little number called "Zombies," taking in a handful of different styles across the record and including a good cover of "Don't Bring Me Down." "Zombies " and "Melody Love" both figured on some of my favorite mix tapes of the time.
But again, I never heard another thing about the band, never met anyone else who had heard of them, never saw any rereleases on CD, and in the years when I wasn't playing much vinyl, they fell completely out of the rotation. Fun memories from more than 40 years ago now.
If you want to know more about the history of The Laughing Dogs, you're in luck.