It's a shame that The Beatles, a band that became famous, initially, for their amazing live energy, left that legacy behind midway through their career and never got to properly capture a good live show (although I must say that the re-issued audio for the Shea concert included in "Eight Days a Week" was surprisingly vibrant, and the band sounded great despite the crowd noise that normally drowned them out). The Plastic Ono Band was at least a little bit John Lennon scratching that itch to just get out on stage and play rock 'n' roll again, and it's worth it for that alone.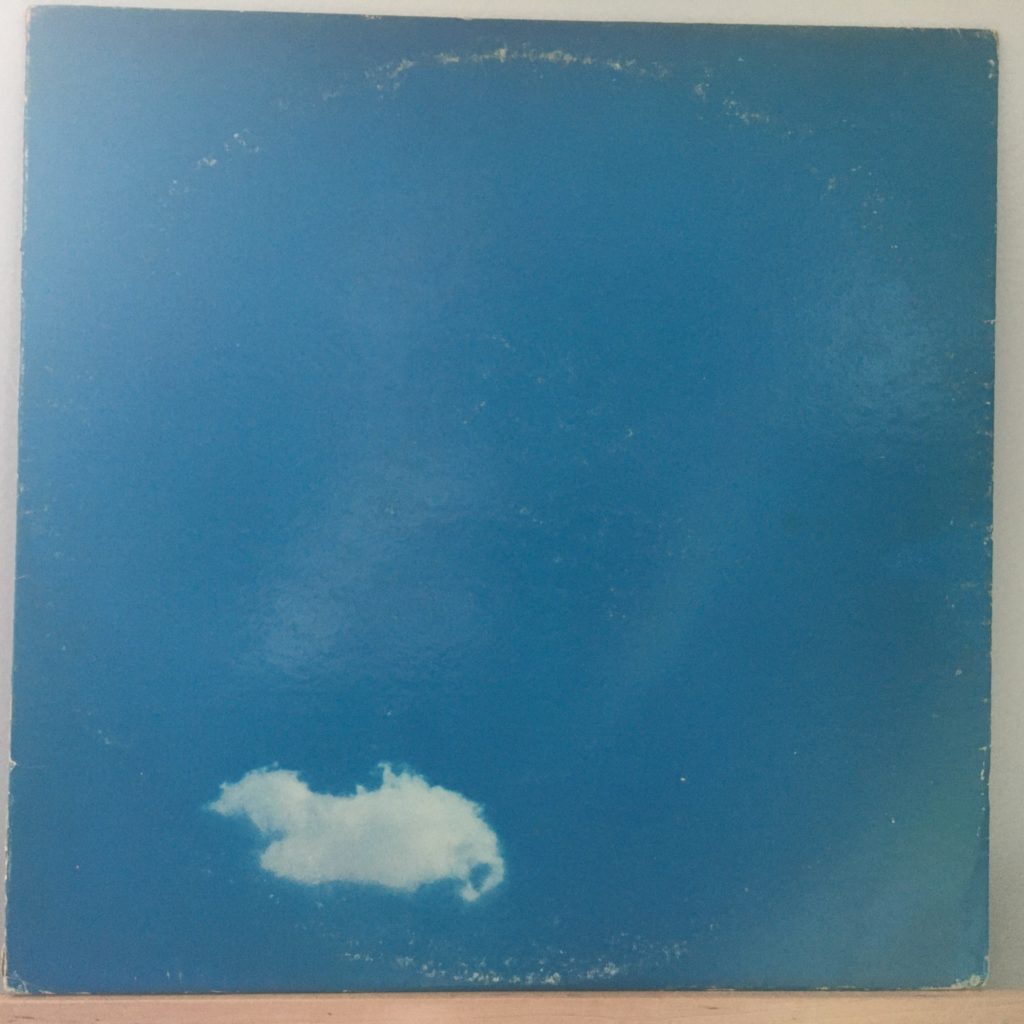 I was recently discussing with friends what would have happened had The Beatles performed at Woodstock. After all, they had thoroughly inspired the entire Woodstock generation, without question. They hadn't played live since 1966, and any music festival would have been incredibly grateful to get them, because that was the get at the time. Various sources say that Michael Lang at least thought about getting The Beatles, and that outreach was made through Apple to John and Yoko. At the time, John was barred from entering the US (he had been arrested for possession of marijuana in London). Beatle.net, excerpting from the book "The Beatles Get Back to Abbey Road," says that Apple offered to present three acts: The Plastic Ono Band, Billy Preston, and James Taylor. But that didn't happen.
I personally think that if any form of The Beatles had performed at Woodstock, it would have fundamentally changed the festival and what we remember it for – I think it would have changed from a super-variety show to something where everything was in service to The Beatles' first live show in three years. The lineup may have changed considerably. The rights for the Woodstock movie and albums almost certainly would have changed. Coming as it did while The Beatles were recording Abbey Road, it seems likely the band would have played the kind of show they did for the "Get Back / Let It Be" sessions, the legendary January 1969 rooftop show – which, if they were all getting along and having a good time, could have been quite amazing, and a much more fitting final show than the rooftop concert that we haven't even had access to for decades.
For better or worse, we don't have that. We do have "Live Peace In Toronto," recorded by The Plastic Ono Band just weeks after Woodstock, on Sept. 13, 1969. John was the only Beatle in the band (George Harrison declined), but with Klaus Voorman on bass, Alan White on drums, and Eric Clapton on lead guitar, they sawed their way through several of The Beatles' early covers, a version of "Yer Blues" from the White Album, and Lennon's "Cold Turkey" and "Give Peace a Chance." The band is rough and unrehearsed, and yet there's a charming rock 'n' roll energy there that makes it highly enjoyable. That's the A side, a solid 19 minutes of sloppy old school rock.
Then there's the B side, 17 minutes of two Yoko Ono songs.
I've always enjoyed the A side. Pretty sure I got this in 1979, when Lennon was still alive and I was still very deep into my Beatlemania. In the days when record bags were a significant expense, I doled them out pretty carefully to my favorite albums; the rest were left to suffer on their own. I'm afraid my copy of Live Peace, a little beat up as it was, didn't even rate a bag. I pull it out and play it every now and again, and always enjoy the A side when I do, but that's about it. It's only one Beatle live, it's only one actual Beatles song live, and probably doesn't represent what would have happened had The Beatles played Woodstock. (Although it is absolutely guaranteed there would have been Yoko songs.) But . . . it's still pretty fun.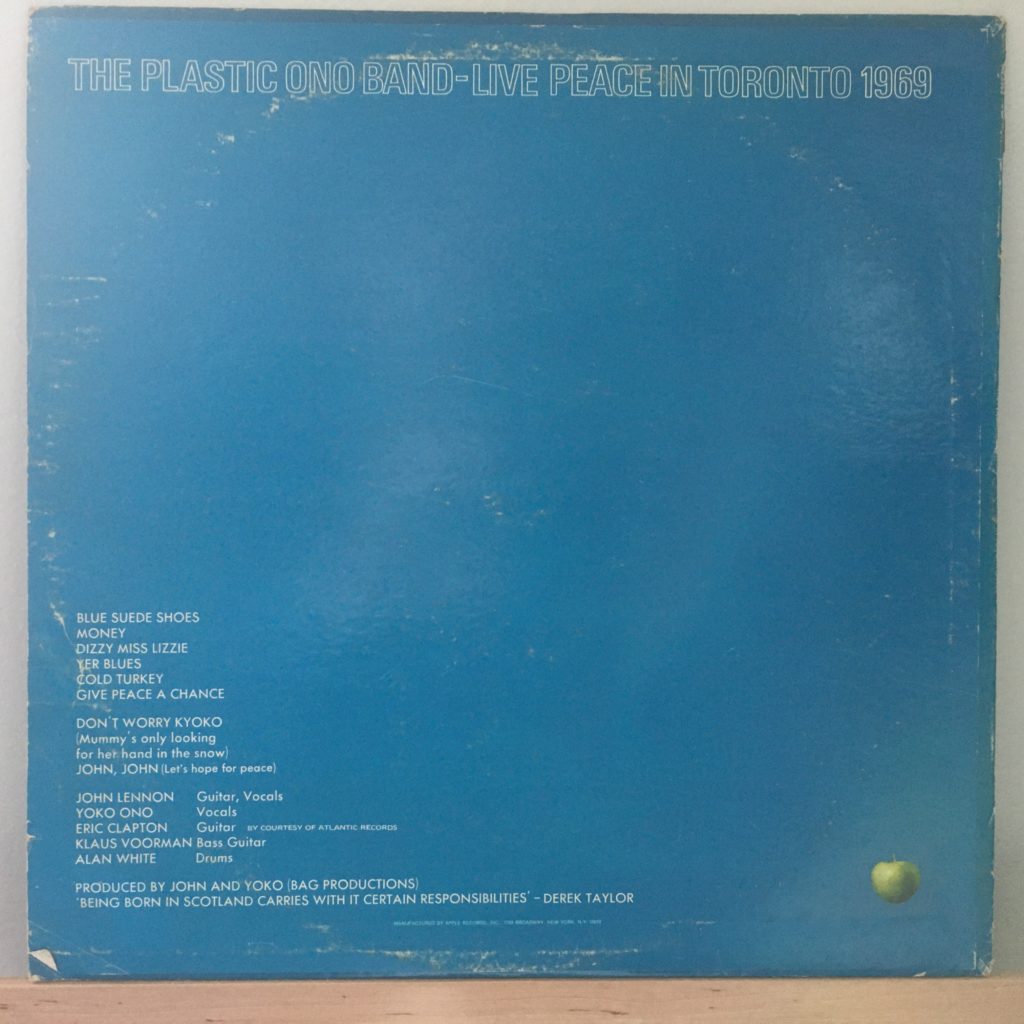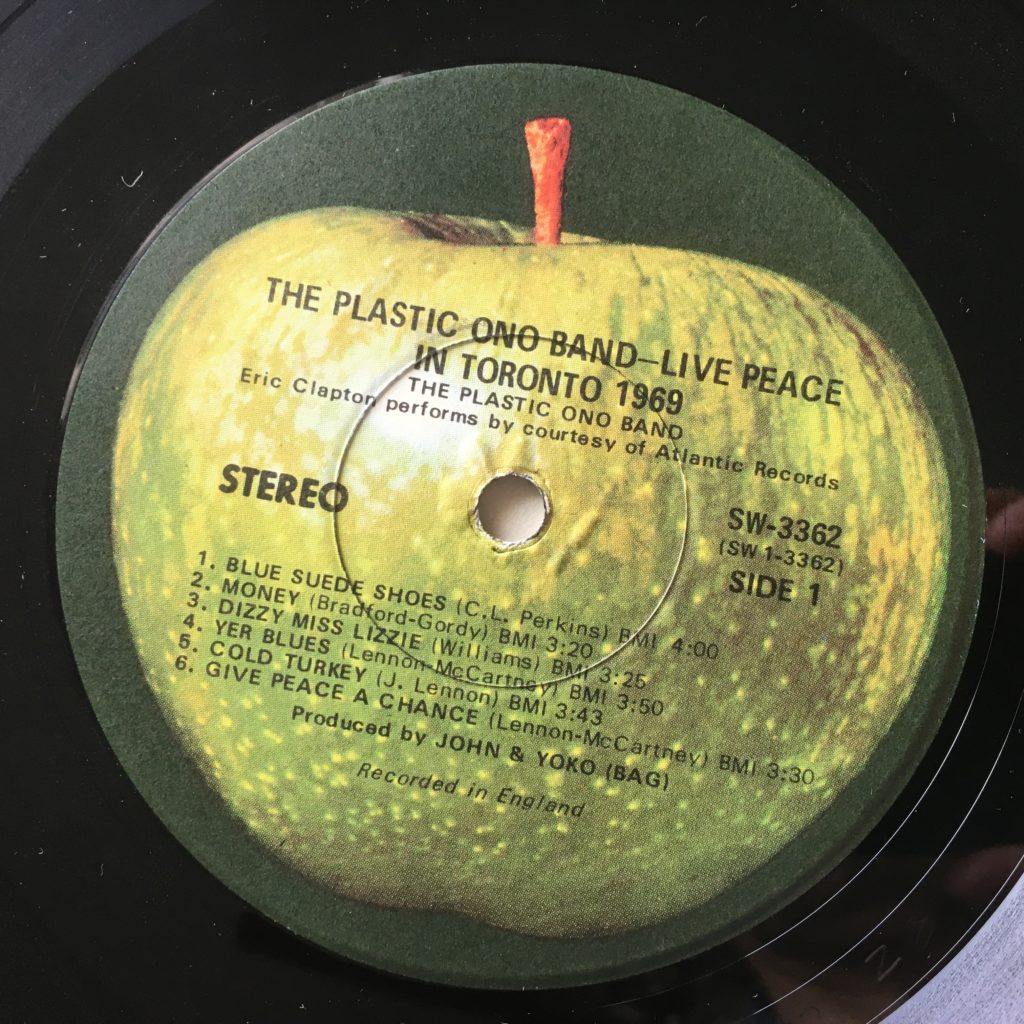 (I have long lumped Plastic Ono Band and Yoko Ono in with my John Lennon records. Deal with the alphabetical anomaly.)