"Atlantic Blues: Piano" is one of my favorite album acquisitions of all time. I bought this new when it came out in 1986, a time when CDs were still quite pricey and double CDs even more so, so this one came on less expensive vinyl. The sound mix on this is remarkable, every song crystal clear and sounding as good as they can.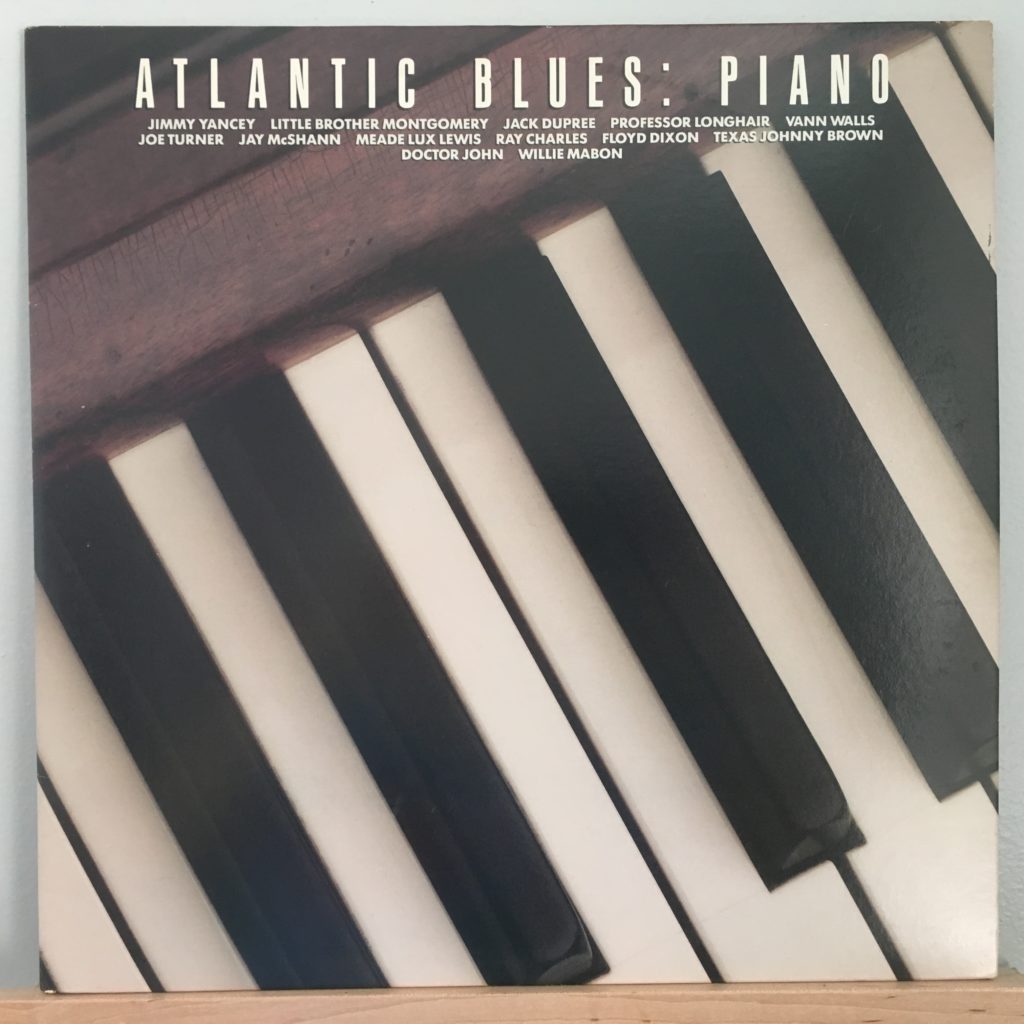 So at this point in my life, I was an almost-26-year-old with an affinity for the blues and rhythm and blues, as evidenced by the British Invasion groups that I loved and the songs they all covered on their earliest albums (see the past several entries regarding The Animals, for instance). But because blues wasn't played on the radio except on a Sunday night-only college radio program (and by then, not even that), and I'd given up on radio anyway, my exposure was pretty limited. I had a few solid blues albums (like Sonny Boy Williamson and The Yardbirds, and a little bit of Ray Charles) and a few things I'd picked up here and there that were of somewhat mixed quality. So while I knew I liked the blues, I didn't really know what kind of blues I liked, and didn't know how to dig in deeper.
Along came these Atlantic collections. Featuring a variety of artists who were released on the Atlantic label or its various subsidiaries, covering a range including old boogie-woogie, traditional blues, funk and bayou. It introduced me to artists I wouldn't have heard of like Jimmy Yancey, Little Brother Montgomery, Meade Lux Lewis and Jack Dupree, while including the better known Ray Charles, Joe Turner, Floyd Dixon, Doctor John and Willie Mabon. There isn't a bad song on four sides, and it shows the incredible range of the blues. Its focus on piano blues means it is focused on male artists; the Vocalists collection, up next, would correct for that, somewhat.
It's also a class cover, simple and well executed.