I'm a bit unclear on how I found, and decided to buy, the soundtrack to a movie I never saw. Maybe because I was a Blasters fan, and this had Dave Alvin all over it? Maybe because it was on Enigma Records, which also put out The Smithereens? Not sure. But at a time when I was looking for the interesting and offbeat, I know I found it in this soundtrack. Can you think of another cowpunk movie soundtrack? I can't.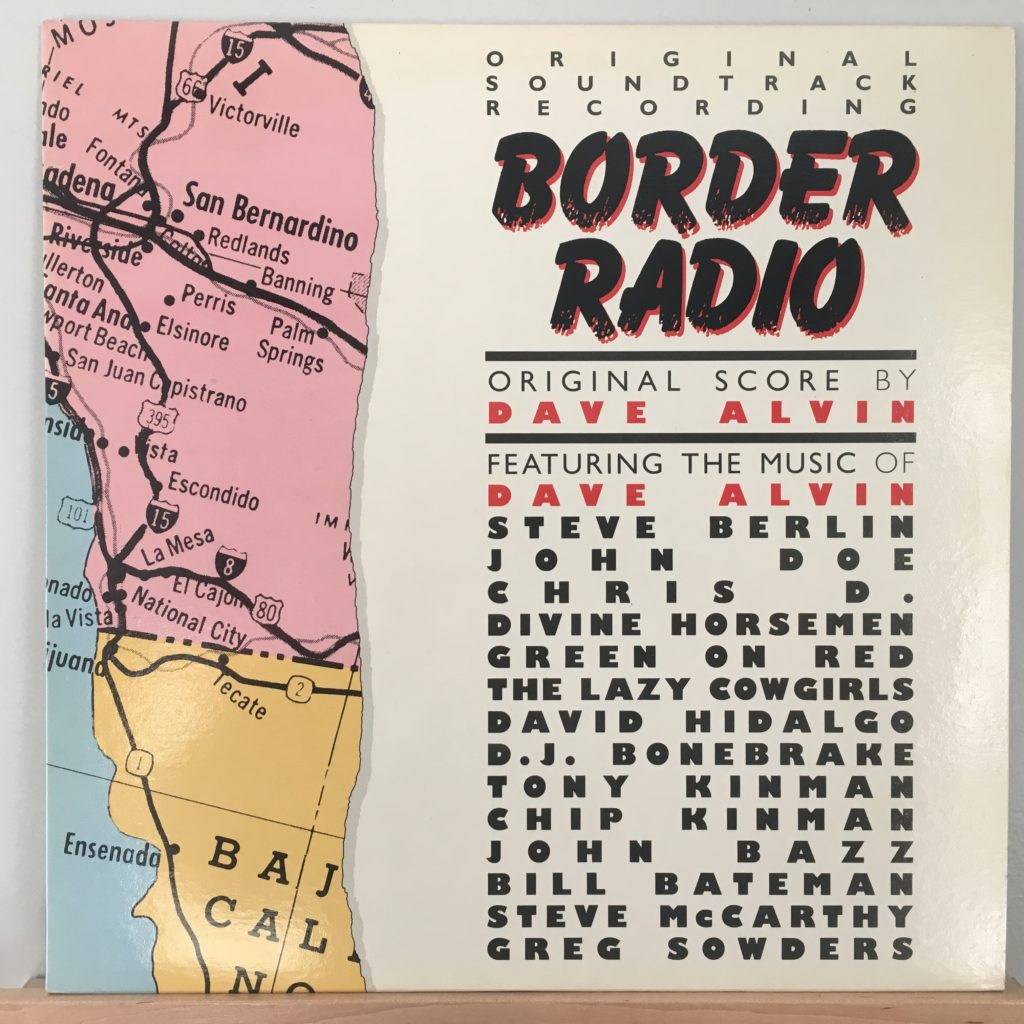 As I said when writing up my love of The Blasters, I was completely unaware of the various flavors of western punk that were going on in the mid-'80s, including cowpunk. But I think you could put this album solidly in the cowpunk tradition — it's a series of dark, beautiful, western laments. It starts with a deep-voiced cover of The Blasters' "Border Radio," here performed by The Tonys with something more of a western twang, reminiscent of Sleepy LaBeef. There are a number of dreamy, dark instrumentals by Dave Alvin and fellow Blaster Steve Berlin. There's the lament of "Little Honey," with X's John Doe on vocals, the jagged-edge "Mother's Worry" by Divine Horsemen, and the odd, desperate "Lilly White Hands" by Chris D (of Divine Horsemen and The Flesh Eaters). So, basically, Dave Alvin made an album with everyone he ever played with, and it turned out amazing.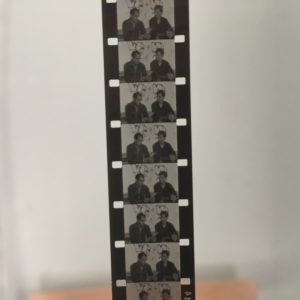 Unlike any other record I own, this one came with "Actual 16mm film footage free with the initial pressing." Yes, there's a little strip of film from the movie contained in the record. I lost the promo sticker somewhere along the way, but not the slice of film.
The movie itself, I'm sorry to say, I've still never seen. It was directed by Allison Anders, who did "Gas Food Lodging" and the wonderful paean to the Brill Building era, "Grace of My Heart." It's about musicians not getting paid (so, clearly, fiction) who end up robbing a club and skipping to Mexico.
I bought this new pretty much when it came out in 1987, and the dark turns of some of these songs, very different from most of my collection, helped me turn in some more interesting musical directions as I tried to match their feel in order to make mix tapes. A bit of a challenge, with all my pop, rock and soul. But at this time I was also into The Dead Kennedys, the Repo Man soundtrack, some New Order, and just enough other punkish material to pull together a couple of memorable, but definitely dark, tapes that to me were the sounds of the end of the '80s. If I didn't ever get into X or any of these other bands, honestly: I don't think I SAW their records. Maybe the people who bought them didn't turn around and sell them to my used record stores? Maybe they just weren't big on the east coast?