So it turns out that the Cream album I've had the longest is their last one, the live and studio mix that came out after their breakup. I'd say I picked up my first copy of this 1969 release in the spring of 1980. I'm pretty sure I got my somewhat battered copy at the same west side Syracuse junk store where I picked up a Remington Noiseless No. 6 typewriter that has been following me around ever since, even though I have never gotten it into working condition. It was a dusty wreck of a shop that had a pretty big record selection, but never anything in great shape. I probably went there half a dozen times or so. I remember having the use of a friend's car and driving it there during spring break — which would have been a good time to get that typewriter. I cannot explain why I instead bought the typewriter on a day when I had walked there and carried it on my shoulder, a hike of nearly 2.5 miles through some somewhat sketchy neighborhoods on what I recall as a very warm day. In any event, the junk shop is long gone, but the typewriter and "Goodbye" are with me.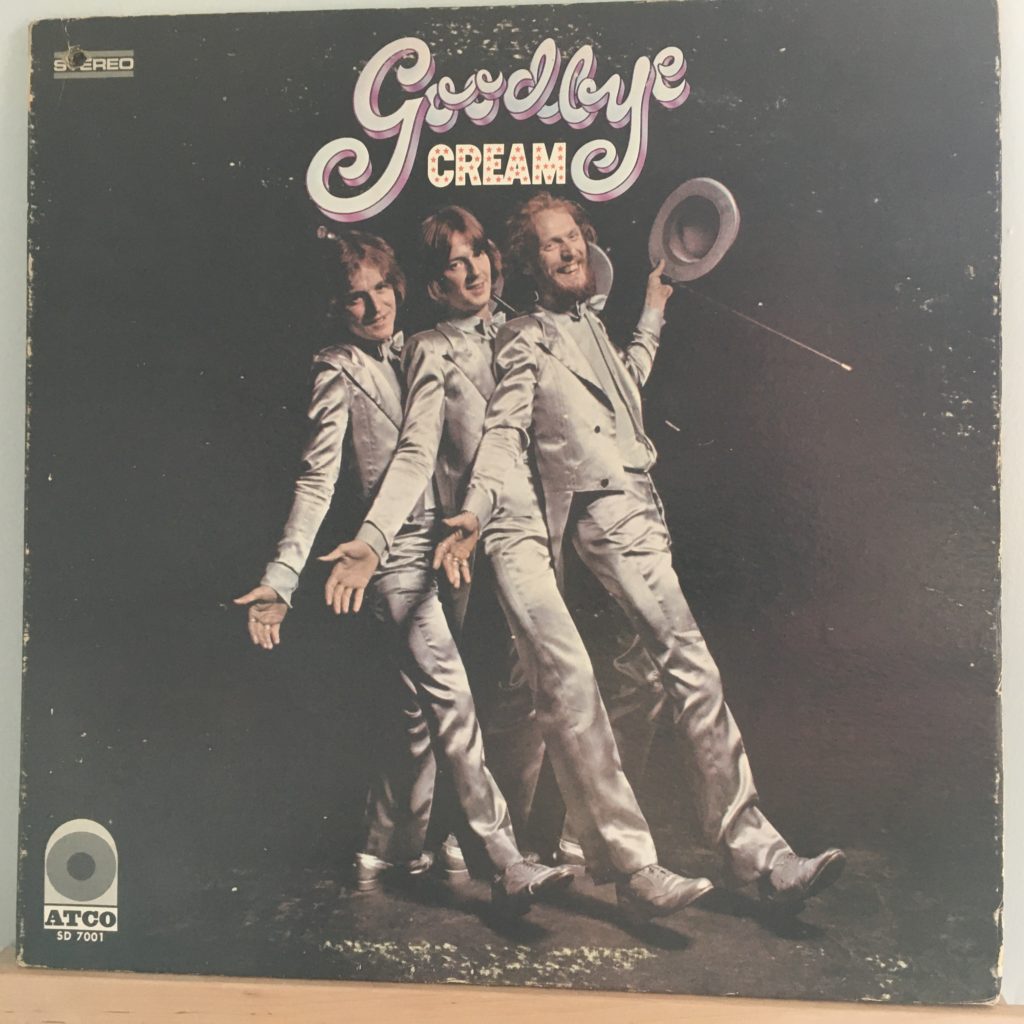 You may wonder what an irresponsible college kid of the 1980 vintage does when a friend goes on spring break and lets him use her car — a late-model AMC Pacer in which first gear did not work, which made for some challenging starts since she lived on a very steep hill. Well, if it's this irresponsible college kid, he'll take advantage of the week off and the unlimited transportation to run to thrift stores all over the city. I remember going to places I hadn't been before or since, in search of something magical that I couldn't find in the vicinity of campus. Of course, I barely found anything, but it was fun having the freedom that transportation provided.
Last year I was shopping and ran across another copy of "Goodbye" in better shape than the one I'd been carrying around for 40 years, and including the poster insert, so I did what I very rarely do and bought another copy of something I already have.
If you like your power trio blues jams long, this is your record — "I'm So Glad" runs 9:11, whereas "Politician" comes in at an economical 6:19. The second side features some more traditional song lengths. Like "Wheels of Fire," this is a mix: three studio tracks, three live tracks.