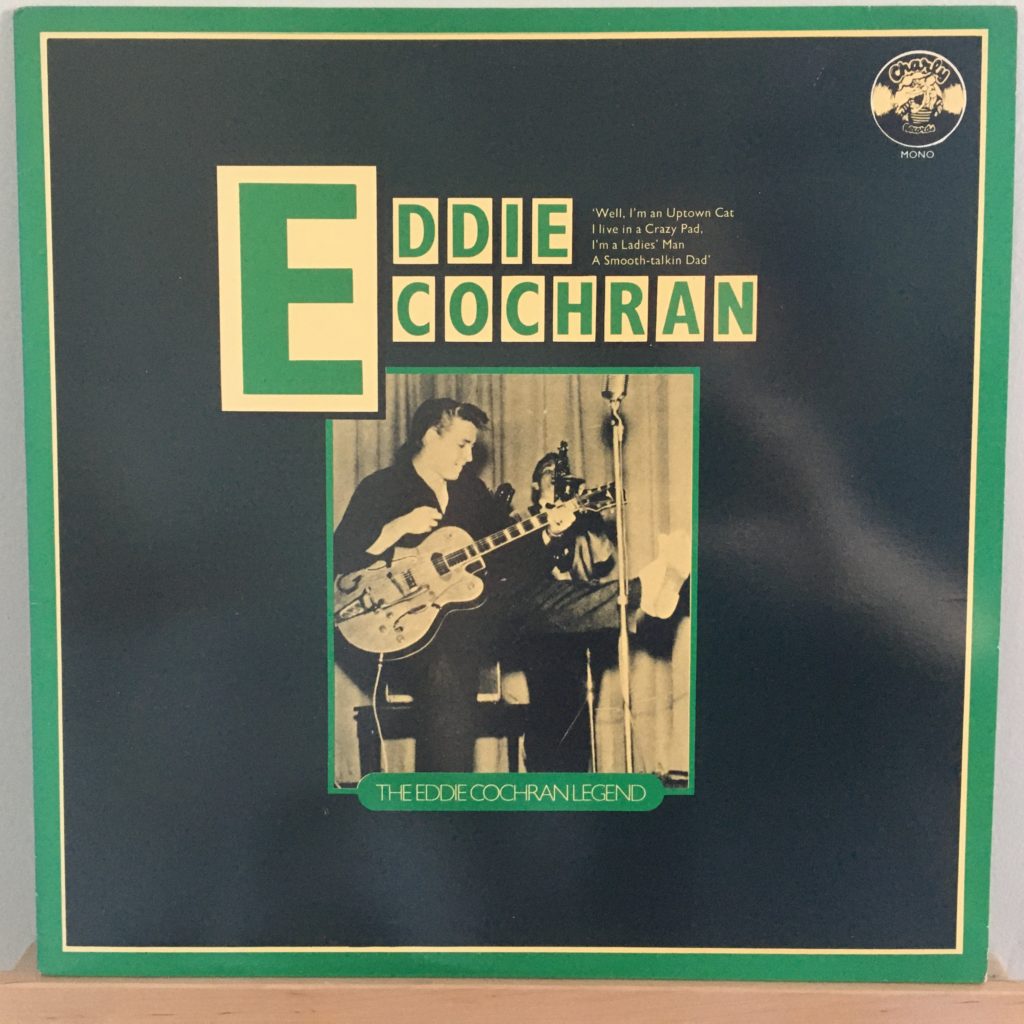 This Charly Records compilation came out in 1979, and I probably picked it up before the summer of 1981. That miserable summer of 1981 that I wrote about? This was one of the handful of albums that was in a constant rotation that summer.
This starts out with Eddie Cochran's earliest recordings, when he was part of a duo called The Cochran Brothers. He had to drop the 'e' off his surname, and they still weren't brothers, but they were still named Cochran. This is on the 'billy side of rockabilly, pure early country music. Those Cochran Brothers tracks are from 1954 — Eddie was 16, and had already dropped out of school to become a professional musician.The best of them all, and perhaps the closest to what would become rock, was Tired and Sleepy, written by Jerry Capehart, who would be a collaborator and manager for Eddie. The rest of the disc is early Eddie songs, with his backing band The Kelly Four and English pop star Marty Wilde's The Wildcats.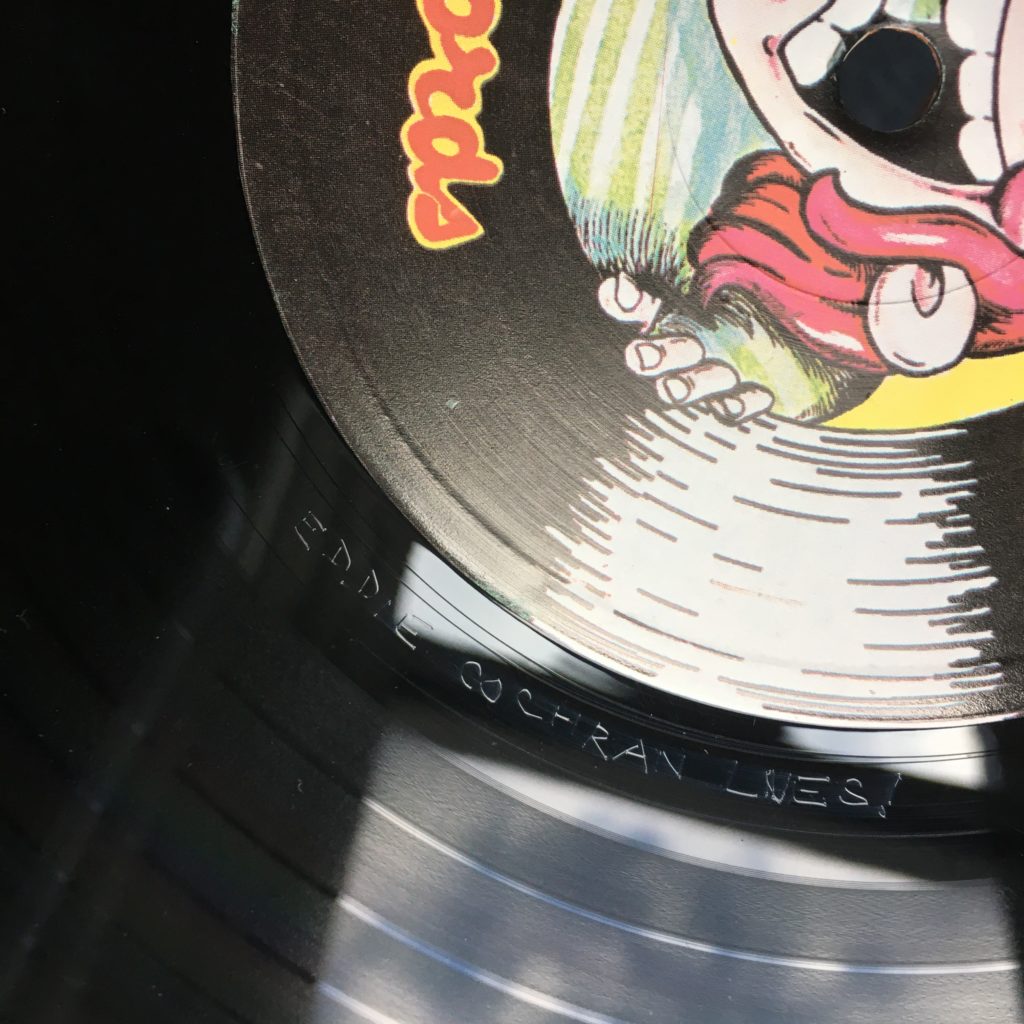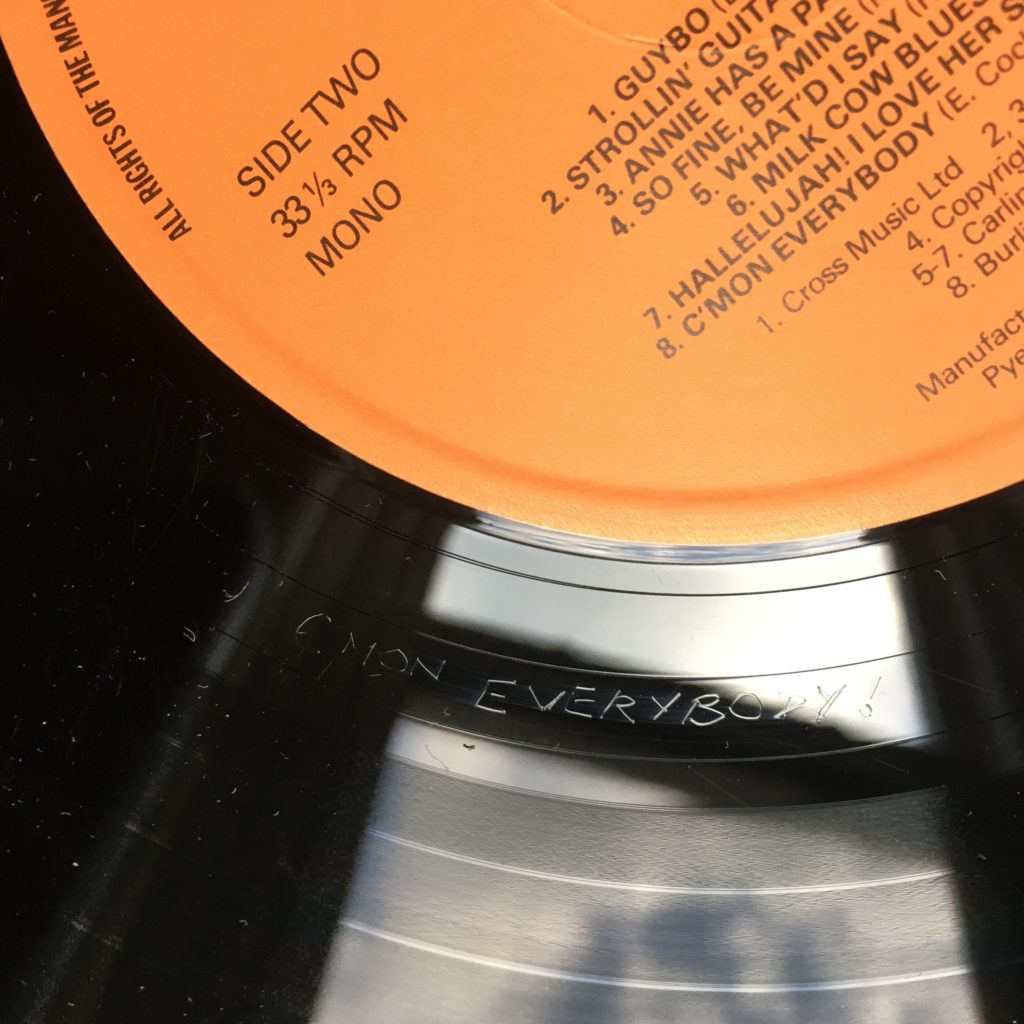 One amazing thing about this disc that I wouldn't have remembered but for this project are two great little easter eggs tucked into the run-out — on one side, someone etched in "Eddie Cochran Lives!" On the other side, "C'mon Everybody!" Pretty sweet.