This one's brand new, or very close to it anyway. Never had this before, never really had any particular interest in it. Being a live performance from 1970, released as his fourth album in March 1971, and containing material that I mostly didn't know (with a total of two songs on the second side, though one was a medley of sorts). For whatever reason, I never looked into Elton's back catalog much from the time I started buying his records in 1972. I had an unplayable version of "Tumbleweed Connection," a somewhat beat up edition of "Honky Chateau," and even those never got the play that the albums I had really grown up with did. So it goes. I used to see copies of "17-11-70" (titled "11-17-70" in the US, of course), and not knowing the songs as well as fearing the quality of the live recording, I just passed them by.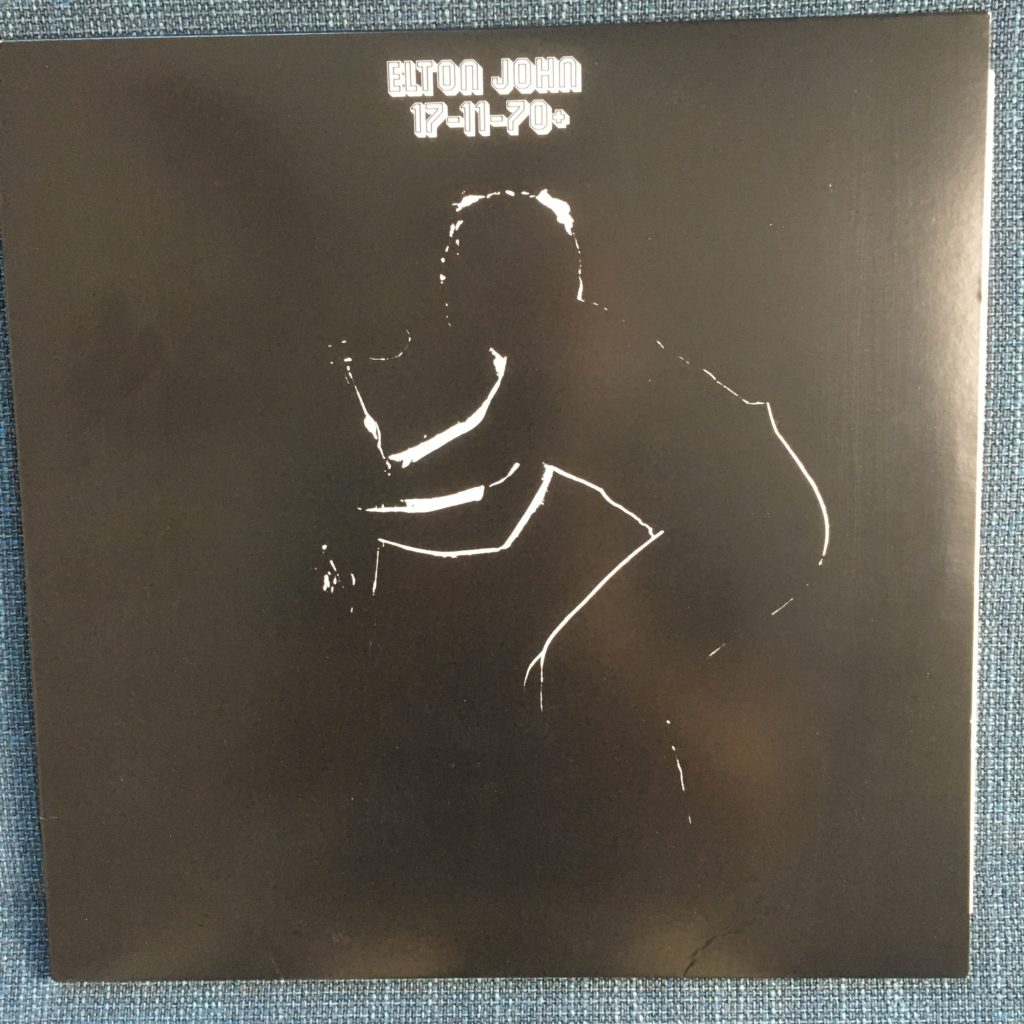 But about 10 years back I got digital copies of "Tumbleweed Connection," "Honky Chateau," and "Madman Across the Water," and realized that I had missed some seriously excellent music. And as YouTube started serving up more of my music, I started hearing some of the tracks from this album, and realized that this was really a pretty great recording (live in the '70s could be a big bag of suck sometimes).
It was announced there would be an expanded version of the album coming out for Record Store Day 2017, and that was the first time I ever really cared about getting to a store on RSD. This release had a bit of hype, there were limited copies, and I had every expectation it might sell out. I was even in the record store the night before, where I dropped some cash and confirmed that at least he would have a copy. But I had a prior commitment on the actual RSD — an early kayaking trip to see how cold and wet one can get on the Schuylkill River in April (answer to both: plenty). My friend Shawn was lining up early in the cold rain to stake out the store here in town, but I didn't feel I could ask favors if I wasn't willing to share the misery (even though I was having my own!), so I just assumed it was not gonna happen.
Ahh, but I have a sweet wife. Although she couldn't get in the ridiculous line early on, she did go back later in the day and miraculously got a copy for me. (Maybe my purchases the day before helped?)
Oh god, it's so good. The recording, the performance, everything. I do wish that in addition to the second disc of material, there had been a booklet, an insert sheet, something to add some information and context to the album. There isn't; the packaging is very minimalist, which is out of step with both reissues generally and those early Elton records. Still a great album. This is just a trio, completely in control of their sound. Remarkable in a sense, as well – how many musicians get to release a full live recording a year and a half into their recording career?