As is well-acknowledged, Quentin Tarantino (and/or his music director) has a talent for breathing new life into forgotten old songs. He did this in "Death Proof" with the remarkable April March song "Chick Habit," which in itself was a translated version of France Gall's "Laissez Tomber les Filles," a 1964 song written by Serge Gainsbourg. Tripping upon a video for the France Gall version a few years back, I became quite enamored of the original.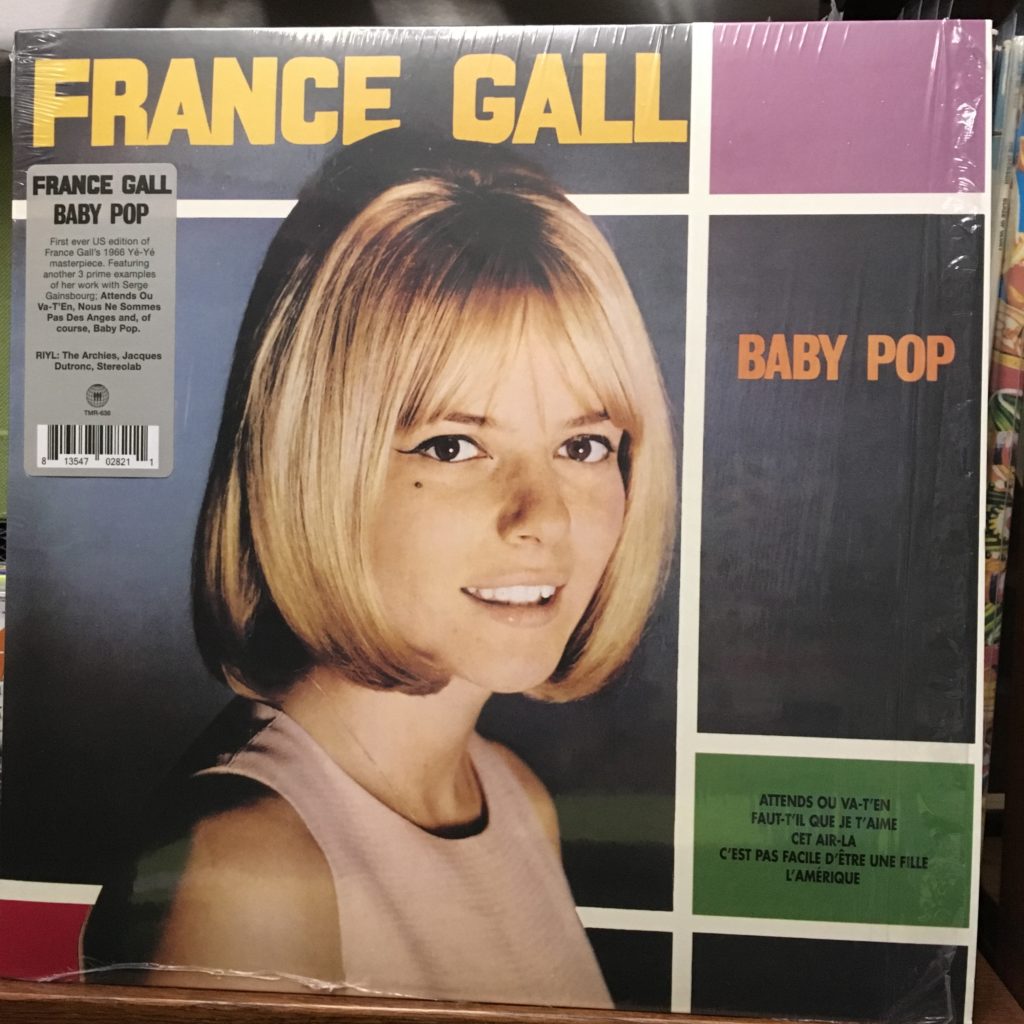 Unexpectedly, I found I had other friends in a local music group who also had an appreciation for (and more of an understanding of) French pop, so I started being exposed to a bit more of it, and then Forever Changes suddenly had some beautiful reissues of albums by France Gall, Françoise Hardy, and more. (Strangely, someone else in town actually beat me to one of the records I wanted one day . . . imagine a department store tussle over obscure French '60s music.)
So mid-summer, mid-pandemic, I indulged myself with an order from Forever Changes that included the Third Man reissue of "Baby Pop." This is sweet bubblegum music (though in a variety of styles), or, as the French called it, yé-yé. Released in 1966, it's strongly influenced by American recordings – clearly, the backing musicians are the French Wrecking Crew (l'équipage de démolition, perhaps?), and a little bit behind the times, but Gall's singing is so simple and unaffected that it is utterly charming.
It wouldn't be my only French pop indulgence this year, either. More to come when we get into the letter H. (Somehow I missed this one when first I went through the G's).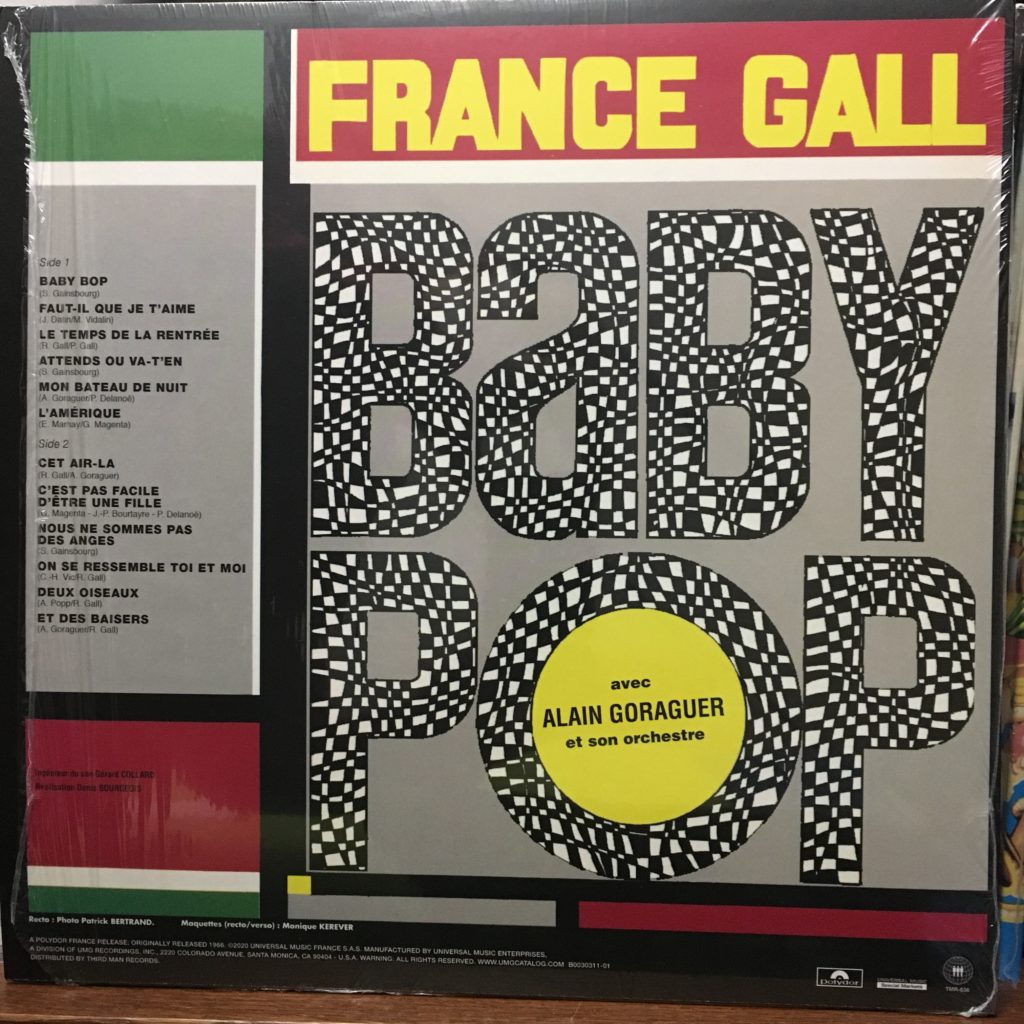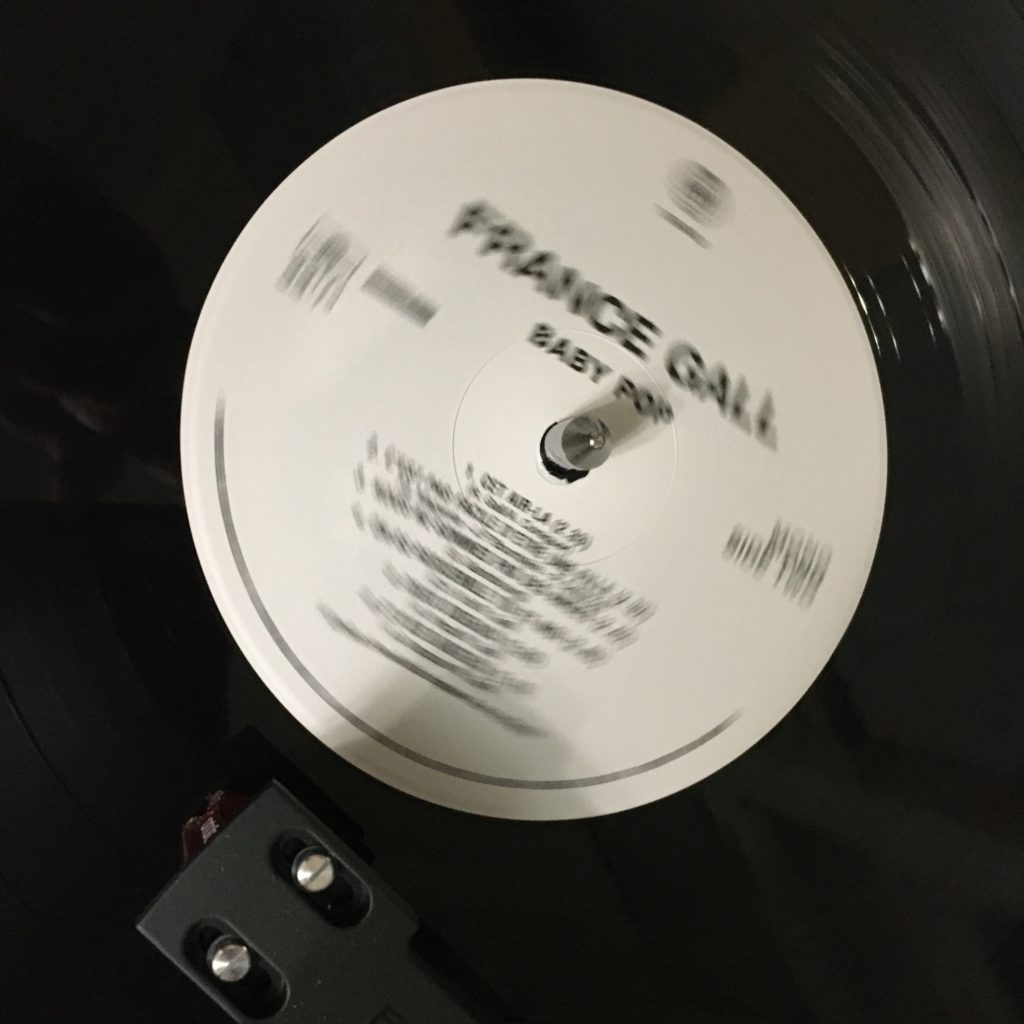 Originally posted 12-6-20