This one, too, came from that epic, life-changing garage sale that summer of 1979, after my freshman year. My first summer living away from my hometown; in fact, I would never go back home to live, but I didn't know that then. I told the story of how I ended up in a lovely, airy apartment on the outskirts of campus back when I wrote about "Here We Are Again." I was just a short-term subletter, helping make up for the loss of a roommate for the summer. The two women living there were pleasant and friendly enough, but we were never friends, and looking at it from the other side, I cannot imagine how annoying an 18-year-old idiot must have been to a pair of older female grad students.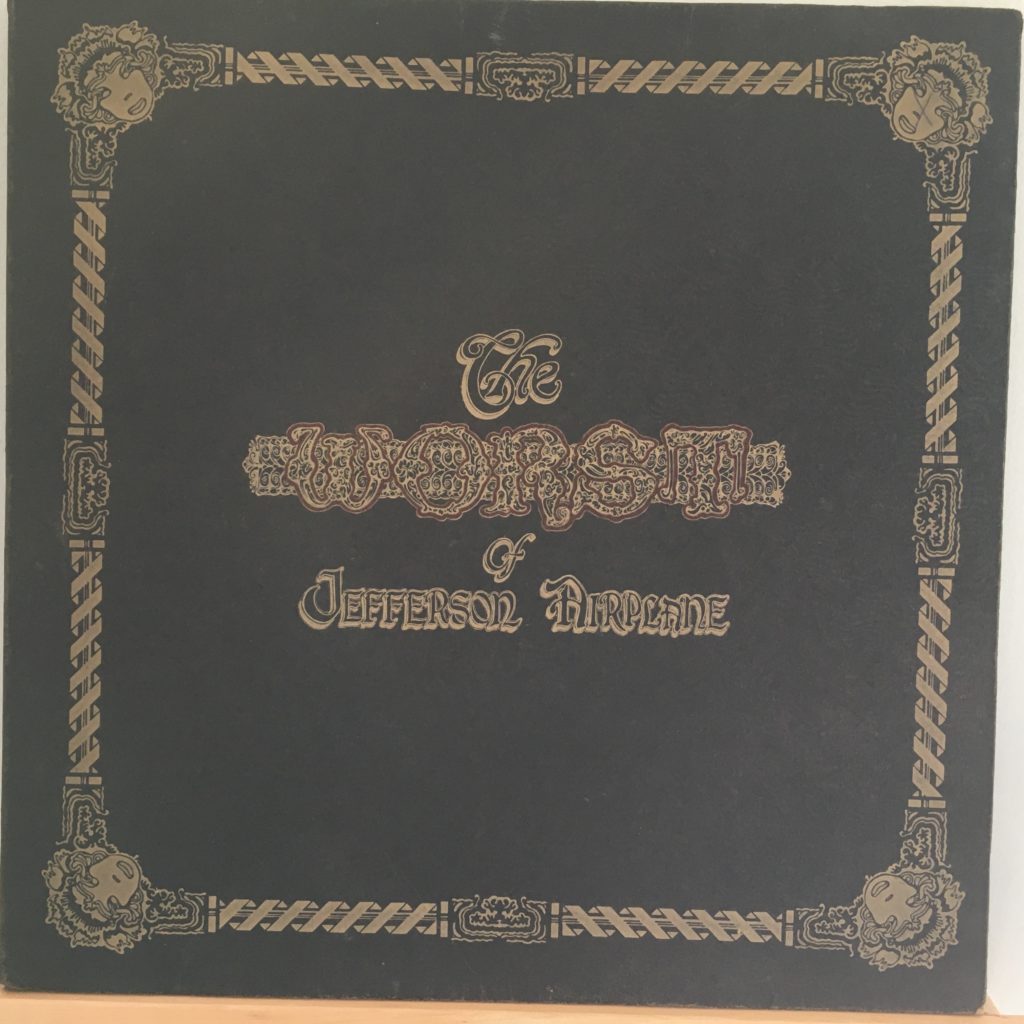 I worked on the weekly summer college paper, The Summer Orange, from Monday through Thursday morning; after we got the papers delivered around campus, I was free for three days. I was free to drink and carouse – I frequently got together with the other staff, and we particularly favored hanging out at the DeWitt Ground Round, which featured live bands including beloved local favorites "Next of Kin." Their lead singer, Karen Savoca, continued to sing in Syracuse for years and produced some beautiful albums that are still available. I was free to write – other than my newspaper colleagues, I didn't have any friends in town that summer, so much of my time was spent pounding out drivel on my Coronomatic at the dining room table of the apartment. I was free to ride my bike, to try to play guitar, to read, to listen to records.
To listen quietly, that is, because my housemates were not into me and certainly not into my music. They were both deeply devoted to very mellow music – there was a huge amount of Joni Mitchell going on – and my excursions into psychedelia and rhythm and blues were not appreciated. Tolerated, not appreciated. Again: I do not blame them. My god, who would have wanted to live with an obnoxious freshman idiot who had a lot of time on his hands? I'm sure I was insufferable.
And this album was surely part of why I was insufferable. I couldn't stop playing it.
This collection came from 1970, when the band was all but over. It was a bit hard to believe that they had gotten away with the cheeky, ironic title (you could make a true worst of album, but you'd be mostly restricted to their final two albums). I had really only known "White Rabbit" and "Somebody to Love," and recognized them for their greatness but didn't really understand what made them great. Then I heard the songs on this album, like "Martha" and "Lather," the raucus live version of "Plastic Fantastic Lover," the great "Embryonic Journey." There are three tracks from Volunteers, three from Crown of Creation, and four! from Surrealistic Pillow. You couldn't ask for a better survey of the incredible range they possessed.