So here's my thing with John Lennon – as much as I thought he was the driving force that made The Beatles rock and gave them their edge (controversial take, I know), his solo stuff was barely interesting. My theory in the midst of my college Beatlemania was that the whole was considerably greater than the sum of its parts (and the whole also had George Martin), and even his hit singles, few and far between as they were, didn't exactly wow me.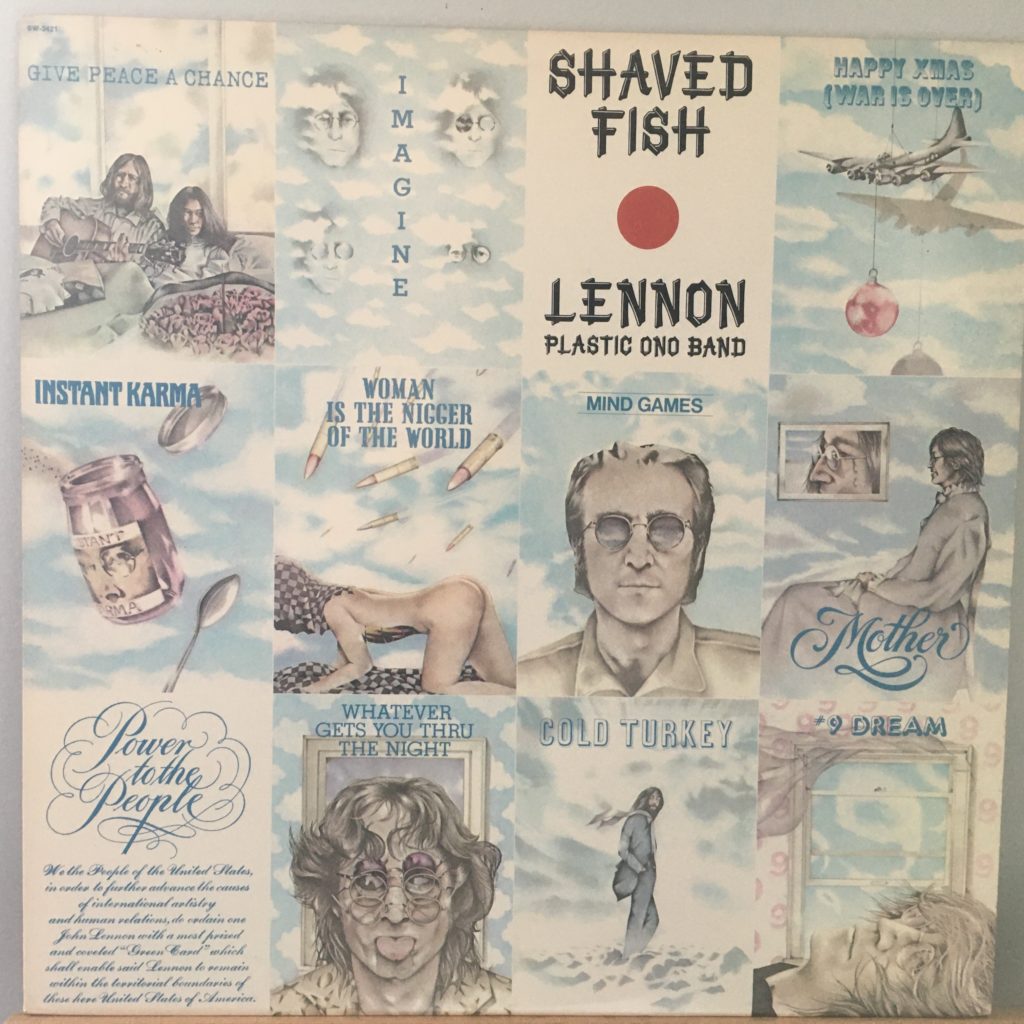 My first encounter with a Lennon single would have been "Mind Games," which came out in the fall of 1973, when I was in eighth grade, and I thought it was a great song. Still do. I bought it as a 45 with picture sleeve, which I still have, but at the time I was all about singles, with little money or patience for anything but the best of albums, and boy, was "Mind Games" not the best of albums. I think if I had bought it then I might never have bought another Lennon record, because that was just not the kind of noise I wanted to listen to when I was 13.
That remained the only Lennon single I ever bought, other than his legendary turn with Elton John on the flip side of "Philadelphia Freedom," tearing up a version of "I Saw Her Standing There" that I loved from the moment it came out. I was absolutely a nuisance about telling people they needed to flip that record over and play the other side. I don't know that anyone ever did. Their loss. It's a raver, where the A side is, in retrospect, nothing.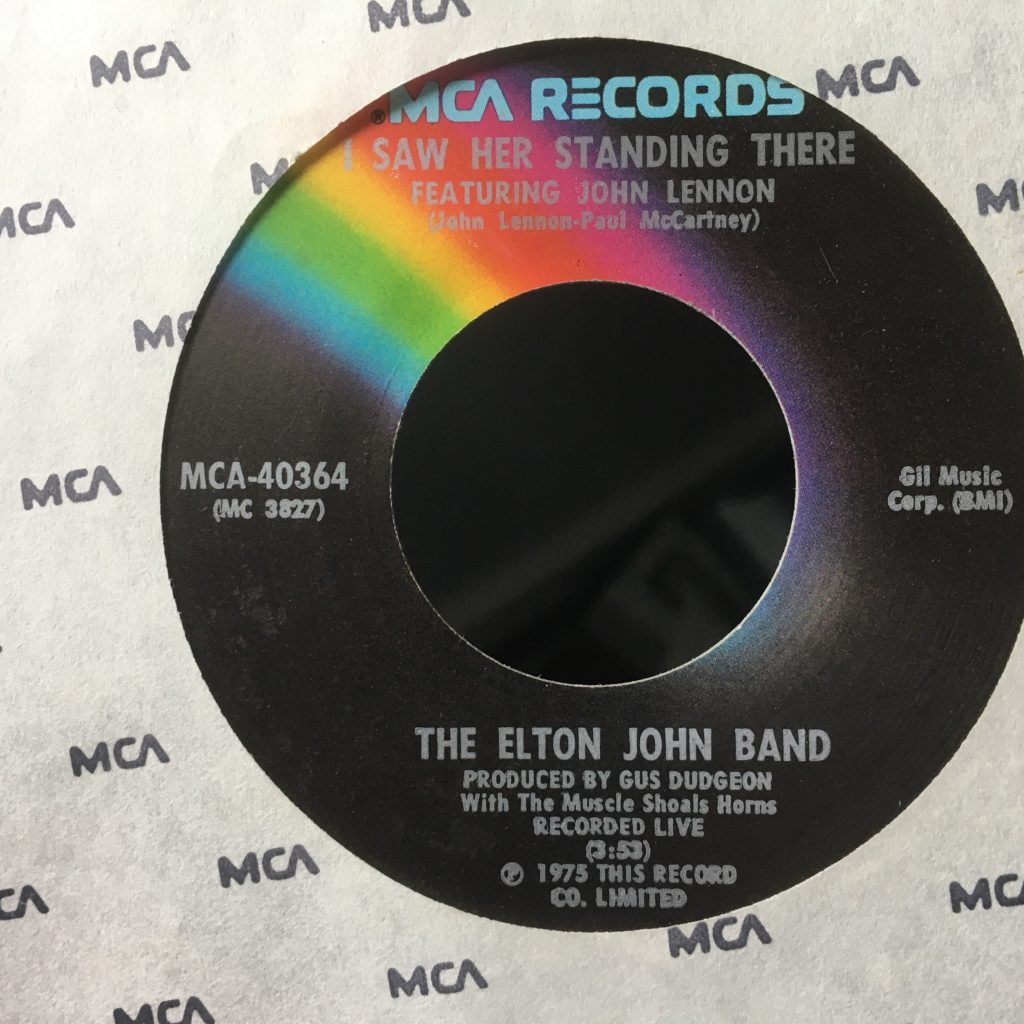 "Mind Games" was followed by "Whatever Gets You Thru the Night" (also with Elton John), and I remember hearing it on the radio all the time (it hit #1 in the US), but didn't feel the need to buy it, or the followup "#9 Dream." And as "Imagine" remained ubiquitous despite having come out in 1971, I never needed to buy that either. The other songs on this collection, all singles from between 1969 and 1974. I bought this 1975 release in the mid-'80s, probably either because I was putting together the complete Beatles catalog in order on cassette (not that this contributed, but I was still Beatling), or because it was offered up on sale as CDs started to push out albums, particularly albums that didn't sell anymore. Or, quite possibly, both. And so with it, I finally had a version of "Instant Karma," a non-live "Cold Turkey," "Imagine" and a few others. I also had songs I didn't need, like "Woman Is The…," which no one needs. In fact, that's just an inexcusable piece of racist garbage. I wasn't comfortable with the title or the concept 40 years ago, and it has aged so poorly that I hesitate to even put the album cover up.
The cover, I must say, is awful. And whatever I paid for this, I really haven't played it much. All the songs you know, you know . . . and they never stop being played, so I'm unlikely to put them on at home. So, this isn't a treasured treasury.