Just a couple of entries back, we were kneedeep in garage rock with the Back From The Grave series. Well, here's some legendary garage rock (from Cape Cod –not usually thought of as the home of incendiary rock 'n' roll) from the mid-'60s. I think the only way I had heard of The Barbarians was through a viewing of the T.A.M.I. Show, where they only did one song but it was hard not to notice that their drummer, Moulty, had a prosthetic hook for a left hand.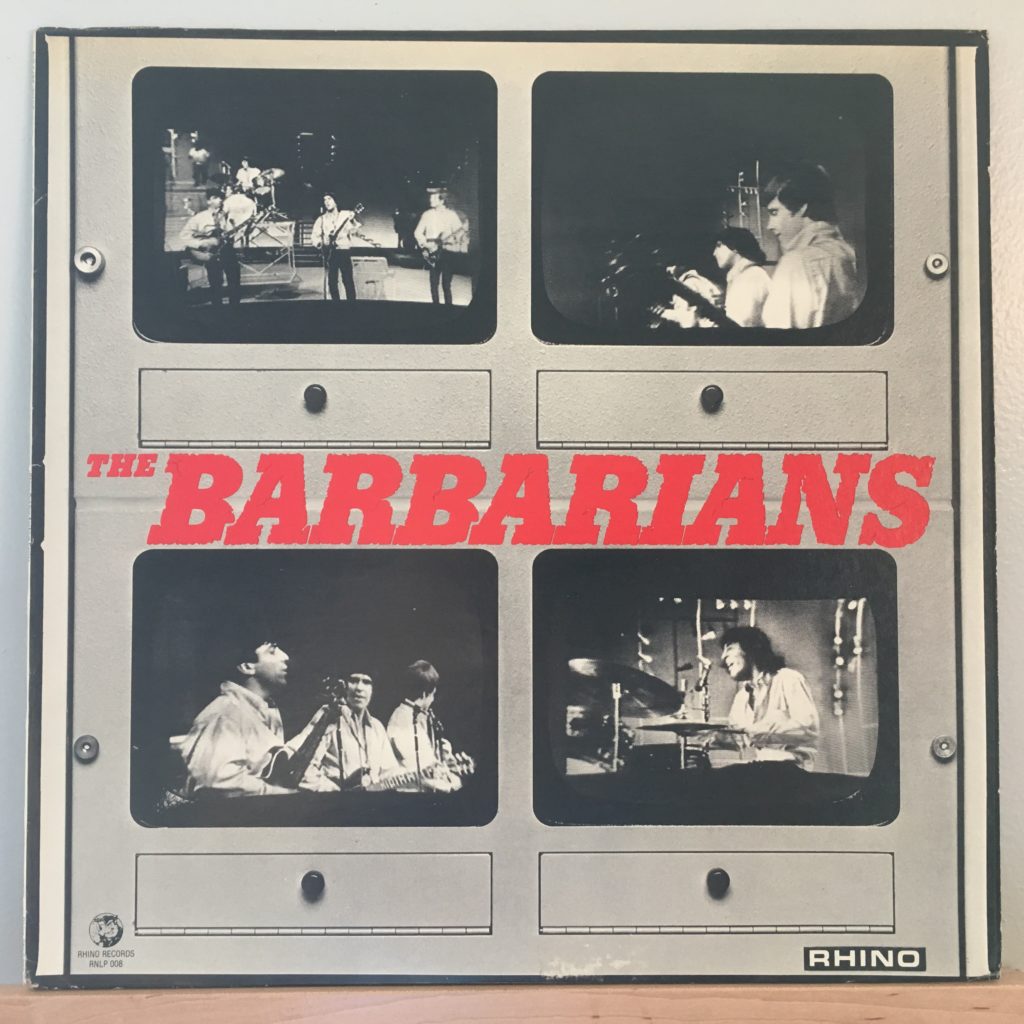 Rhino Records suddenly popped into my life around 1981 or 1982, mostly through their re-releases of The Turtles and some original issues of new Firesign Theatre records. I didn't know at the time, but Rhino was a record shop from Los Angeles that got into rereleases of things that were very relevant to my interests. This reissue of an old Laurie Records album came out in 1979, but I probably didn't run into it until 1981 or so. They show up on a mix tape I made in February 1982, "The Red Tape." (Incidentally, my 33rd tape, according to the sleeve at the time.)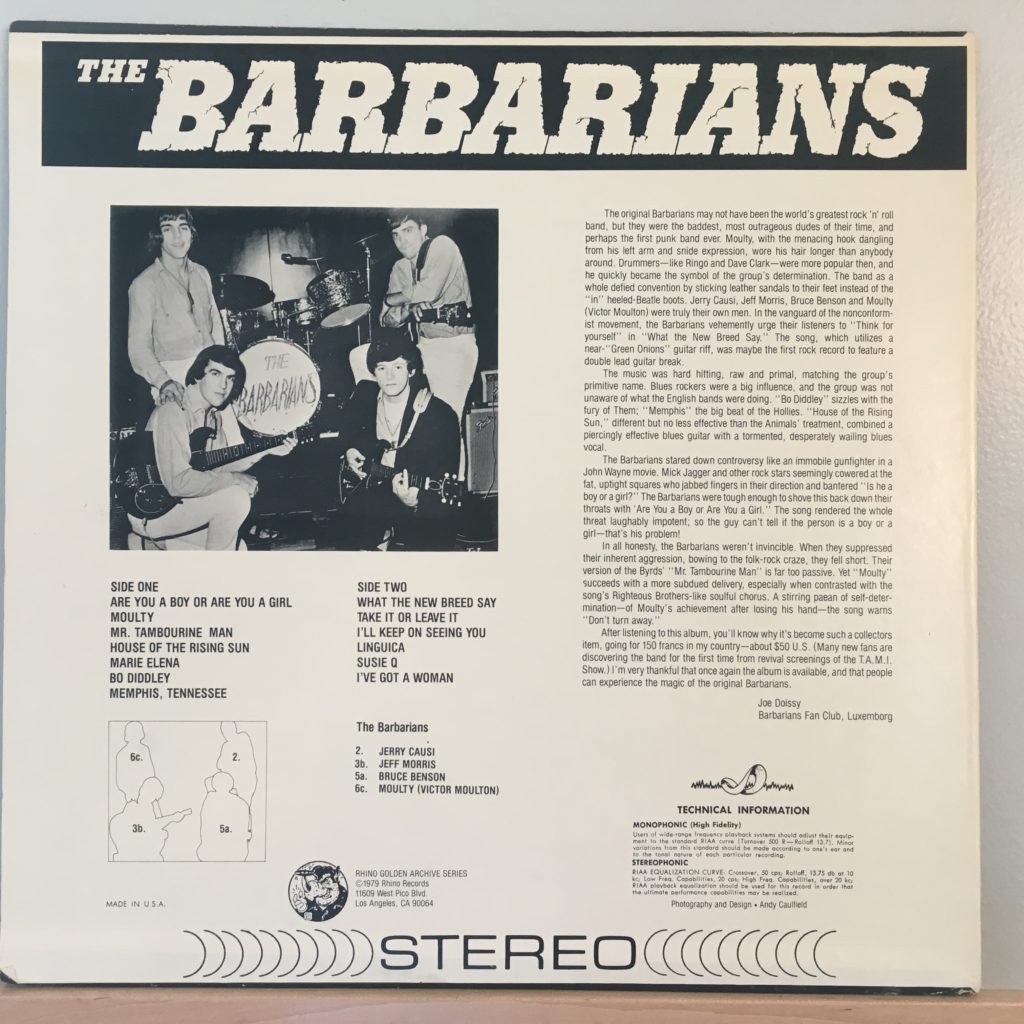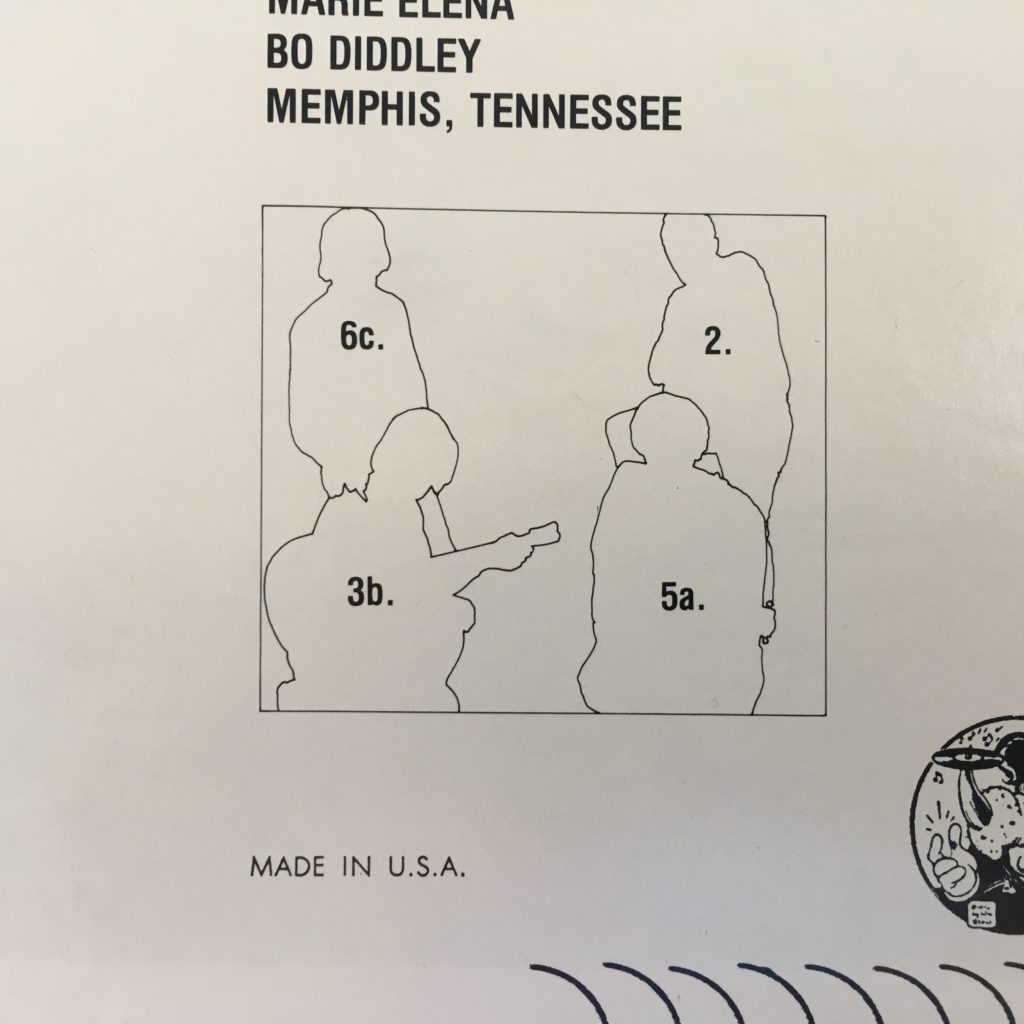 So, other than a drummer with a hook for a hand, this is pretty stock '60s garage. Their song "Are You A Boy Or Are You A Girl" parodies the ridiculous hair wars that were going on at the time (and well into the '70s, when the older generation still felt free to harass us for having long hair). Other than that, and "Moulty," which tells the drummer's tale in a way meant to be inspiring, much of the rest of the album is completely stock R&B covers — "Memphis Tennessee," "House of the Rising Sun," "I've Got a Woman. There are a couple of other originals, and a lot of Bo Diddley beats. This is more about enthusiasm than talent, and they've got plenty of enthusiasm. I'm glad I have it, but it's not one of my all time favorite albums by any means.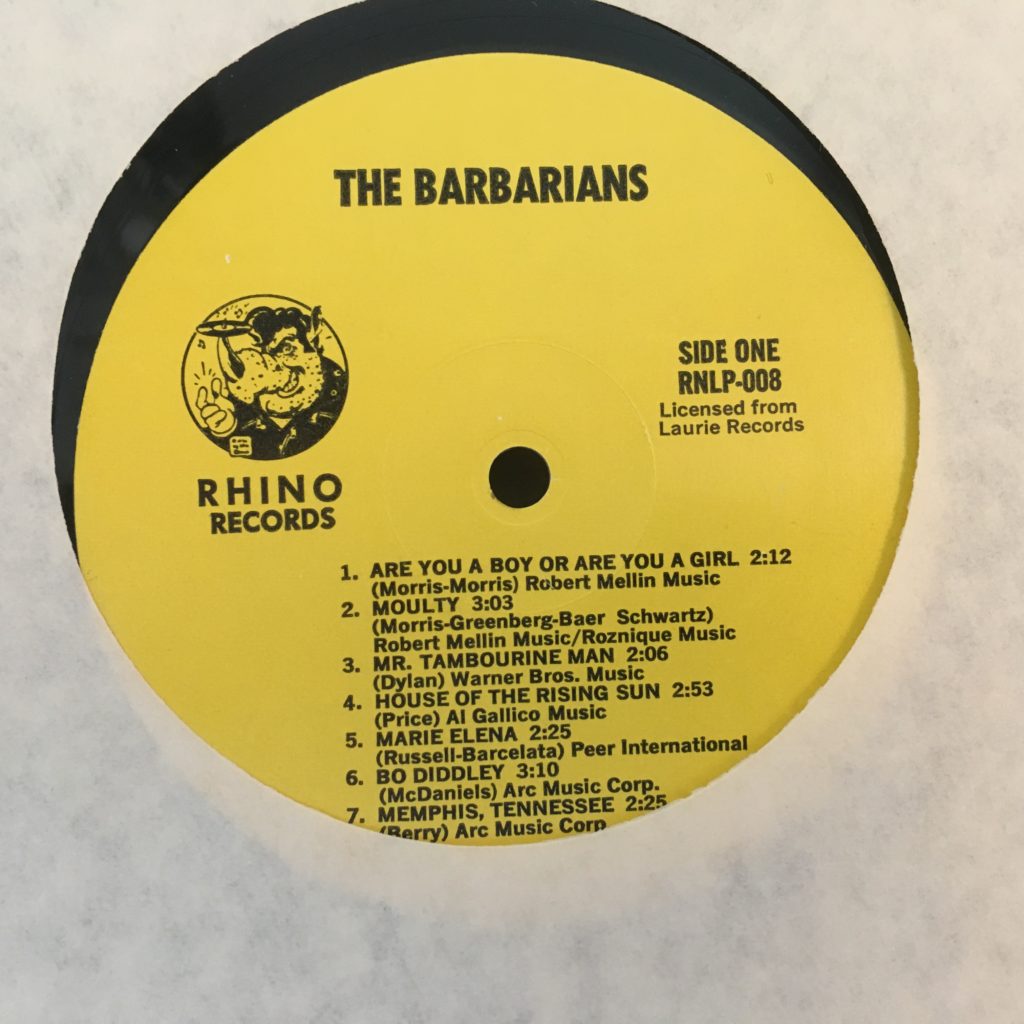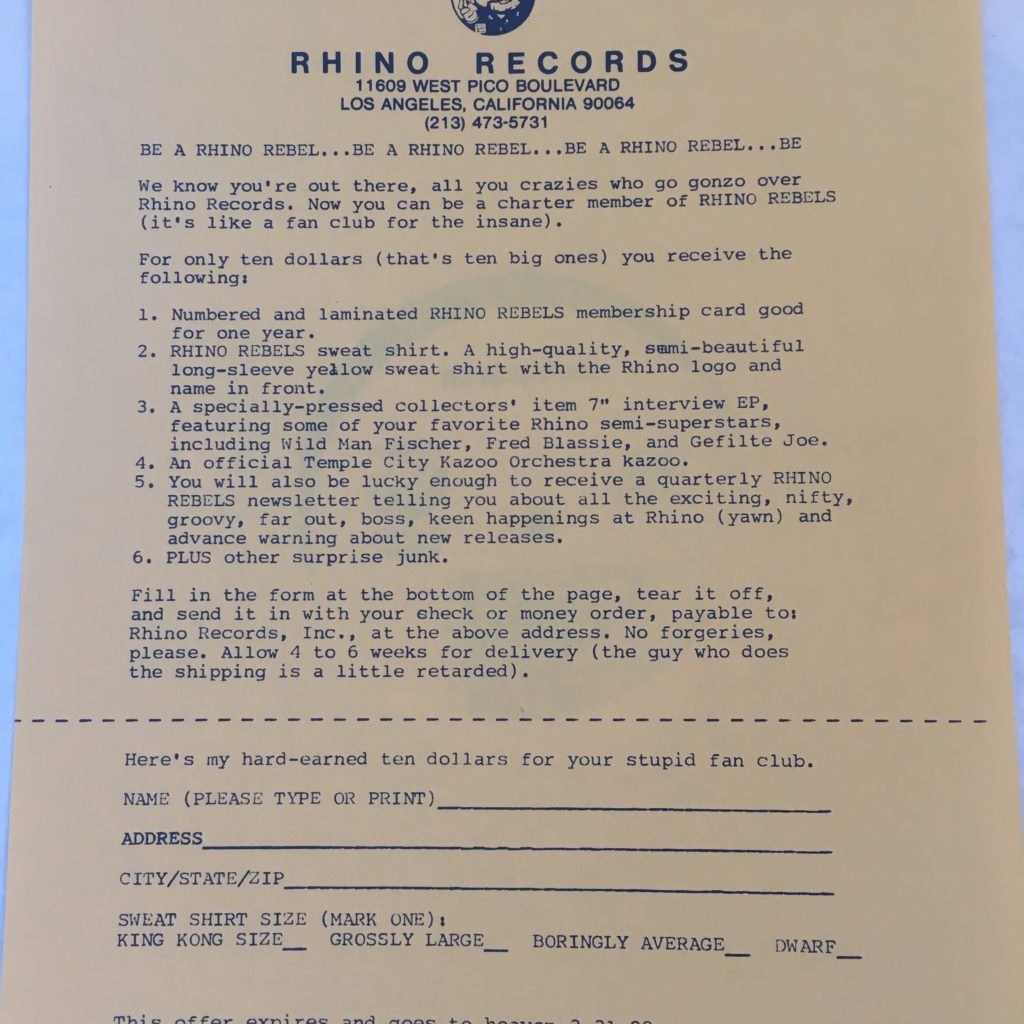 For just $10, I could have been a Rhino Rebel! That's actually a pretty good price for a sweat shirt, a specialty EP, an official kazoo, and other surprise junk. (Advertising copy that seemed a little gonzo in 1980 is maybe a little offensive in 2019, but so it goes.)