The intensity of my love for The Beatles, starting in that magical fall of 1978, continued for quite a few years. Of course The Beatles weren't all my roommate and I listened to, but they were certainly most of what we listened to. As we discovered The Animals and Herman's Hermits and The Byrds and The Monkees, we kept on playing our Beatles records to death. Some of them, bought used and sometimes well-loved, didn't have the greatest sound to begin with; my imports I treated with care, but vinyl is vinyl and records do wear. Somewhere around 1985, with my roommate (and his records!) long since decamped for California, and with me settling into adult life, I wanted to put together a super clean collection of The Beatles music for my listening pleasure, and wanted it on cassette so that I wouldn't be wearing out my records any more. Somehow I was able to convince myself (no doubt with support from my patient wife) to splurge like I had never splurged before, and buy The Beatles Collection.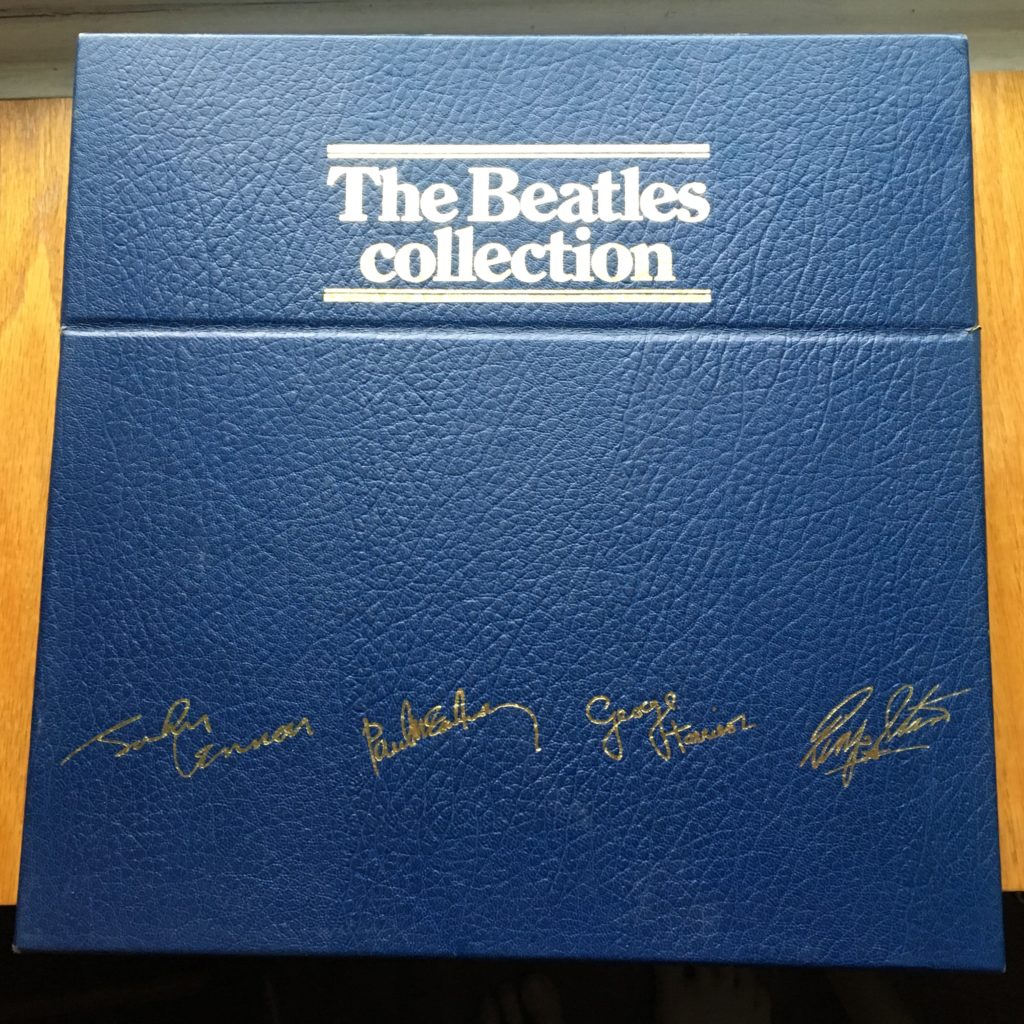 Originally released in 1978, this box set included all of the British pressings of the 12 original Beatles albums, and a compilation titled "Rarities." With this, certainly, I could record the entire Beatles discography onto tape and have a super clean listening experience.
Except, of course, that there was a lot of stuff that never appeared on British albums. The collection left off Magical Mystery Tour entirely, and all those non-LP singles that were first put onto album with the Red and Blue collections.
There is a "Rarities" disc included in the collection. As someone put it on Wikipedia, "The choice of selections seems to assume that the customer already has all the regular-issue British albums (that is, the albums included in the 1978 box set), along with the career-spanning compilations '1962–1966' and '1967–1970,' and 'Magical Mystery Tour,' but not 'A Collection of Beatles Oldies' or 'Hey Jude.' Such a collector would own copies of every song in the entire Beatles catalogue except for all the songs provided on Rarities." That was pretty much me, except I didn't own the Red or Blue collections, and I had to buy "Hey Jude" just for this purpose.
I just realized that I didn't talk about "Yellow Submarine," which is included in this collection but which I never owned as a separate album. I'm not a fan of the film (although its graphic imagery was, of course, iconic in the '60s and very much a part of my growing up), and I really despise the title song. There are some other really good songs on the album, including "Hey Bulldog" and "All You Need Is Love," and without it I couldn't have made a complete tape set. The back side, however, is orchestral film score that need never be heard again. (I also just realized I own the 1999 remastered CD, which includes a number of tracks that had nothing to do with the original album.)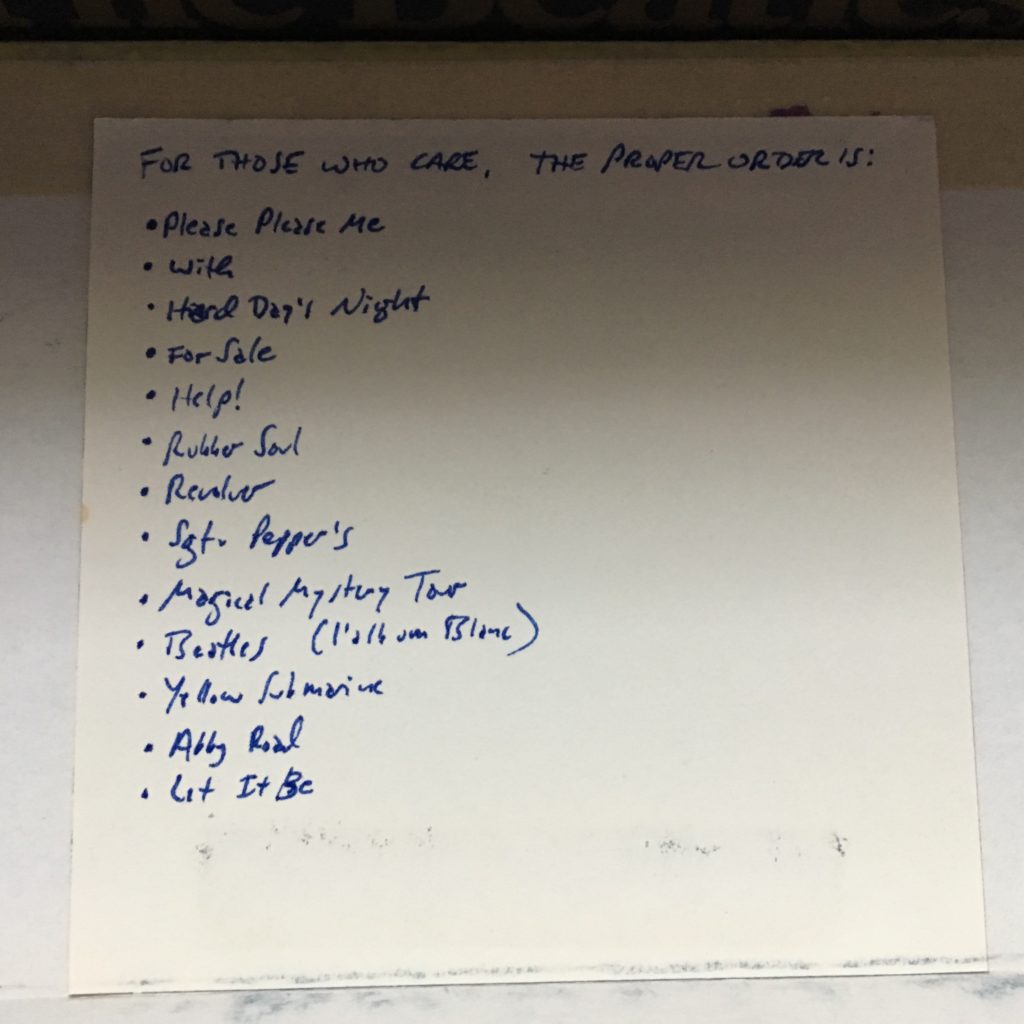 So, as I've said before, I got this box set, recorded the complete Beatles oeuvre of official releases onto a number of cassette tapes, put the discs back in the box (which is pretty tight — just getting them in and out gives me anxiety) and rarely ever played them again. If any of them have been played five times, I'd be shocked. But every now and then I'll like to hear an absolutely pristine pressing and will bother to pull them out.
I don't remember where I found this, but it was a big expense. Like, durable goods level. And I guess, since I still have it 35 years later, it was indeed a durable good. I can't remember how much it cost — north of $100, and south of $200 for sure. I saw one in a local record store for $400 last year (which barely keeps pace with inflation). I can tell you it cost way more than the turntable I was playing it on at the time.