Okay, the way I've been doing these (alphabetical by group, but then chronological by issue date), The Clash should really have come before London Calling. But there's a personal level to the order, too, and in this case, I needed to tell the London Calling story first.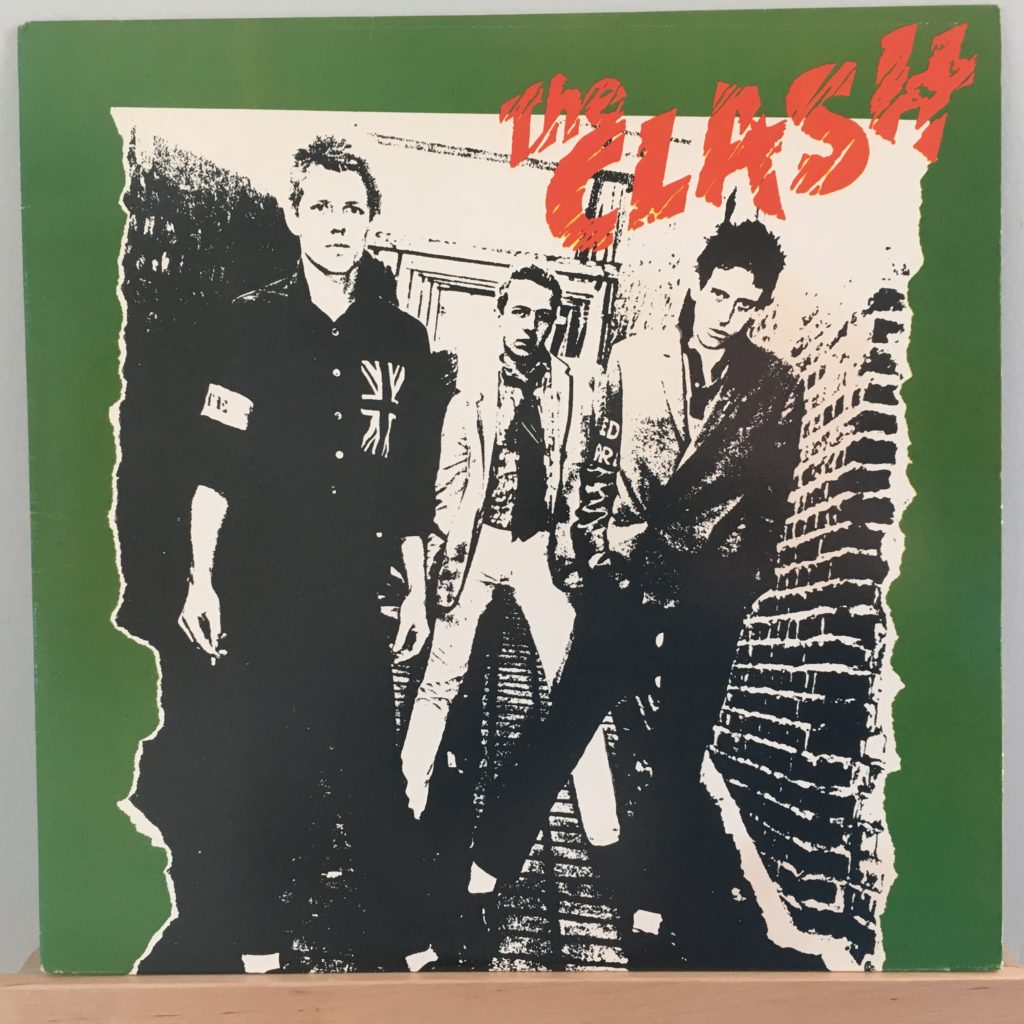 In fact, I don't think I bought this until after "Sandinista." A version of this album was released in the UK in 1977, and then a bit more than two years later, in 1979, in the US, just a few months ahead of "London Calling," and, interestingly, after the US release of their second album, "Give 'Em Enough Rope."
Obviously, a much rougher version of The Clash than we'd hear on "London Calling," but exciting. Not the same as the UK release — four songs were replaced by 5 non-album singles or B-sides.
Again, at this time The Clash were being marketed as punk, and other than The Ramones, I wasn't really into punk. Angry young men (though I was one, at times) and non-musical shouting weren't and aren't really my thing, and there was no part of me that wanted to be in a mosh pit. That was barely a thing I was even aware of. But like "New Wave," "punk" meant a lot of things. And while there's an angry energy to a lot of this, it's also way more than that. I loved that anyone would sing "I'm So Bored with the USA," because I didn't blame them. I loved the energetic cover of "I Fought The Law," I loved "(White Man) In Hammersmith Palais." And of course, the anthemic "London's Burning." Everything on this is great.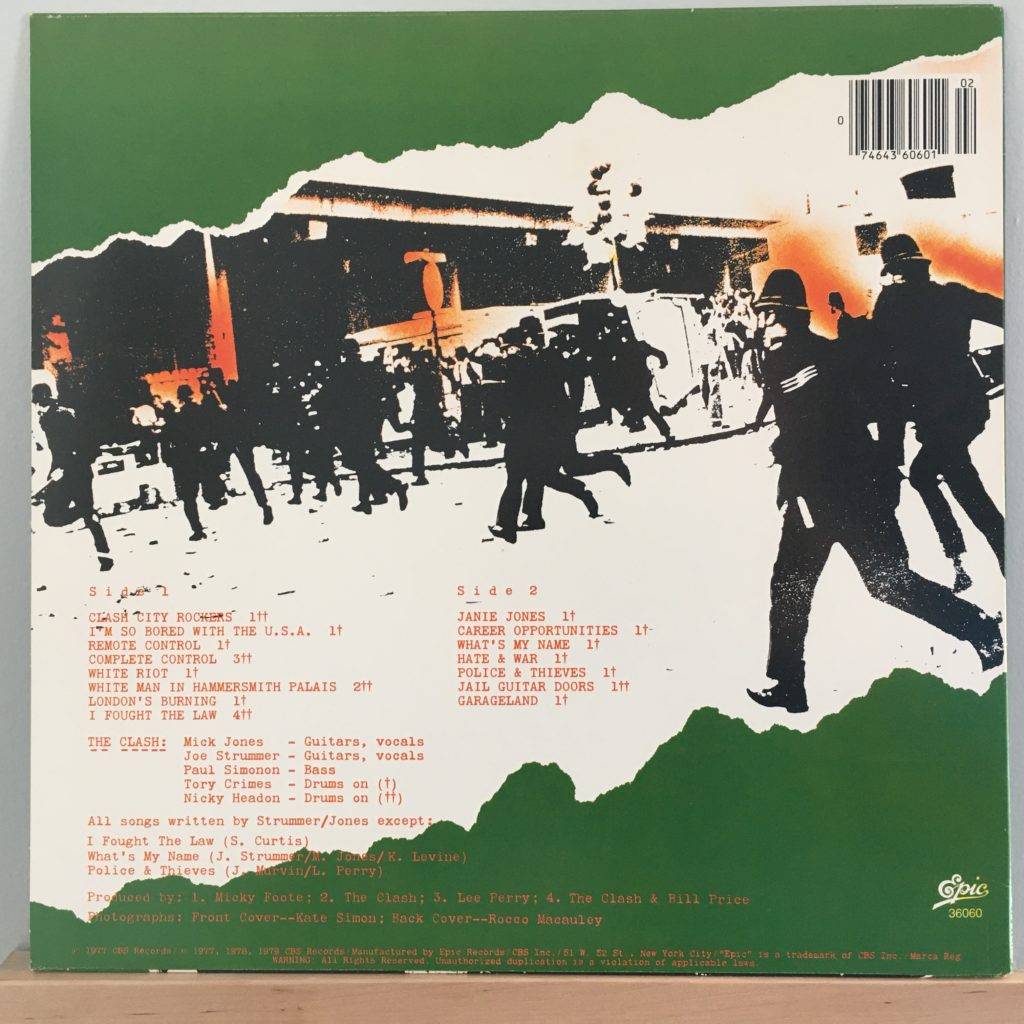 Despite having listened to these songs for decades now, I am sometimes kinda oblivious to the lyrics and their meanings, and in the case of "Jail Guitar Doors," boy was I oblivious. Maybe you were too —
"Let me tell you about Wayne and his deals of cocaine
A little more every day
Holding for a friend till the band do well
Then the D.E.A. locked him away"
Okay, fine, I got the lyric, but I didn't get that it was actually about someone — specifically, Wayne Kramer of the MC5. Wayne Kramer is a seriously interesting guy, and yes, he did get sent away for drugs, and I highly recommend listening to his story on Dana Gould's podcast. You'll also hear how Billy Bragg founded a very cool charity, also called Jail Guitar Doors, which provides musical instruments to help rehabilitate inmates.