There aren't many bootlegs in my collection. Being mostly broke in the days when i gathered most of my collection, I simply wasn't taking chances on unknown quantities. The couple of times I took a desperate chance on Beatles bootlegs, the results were as mixed as I had expected them to be – songs I wanted to hear, barely audible. It didn't encourage me.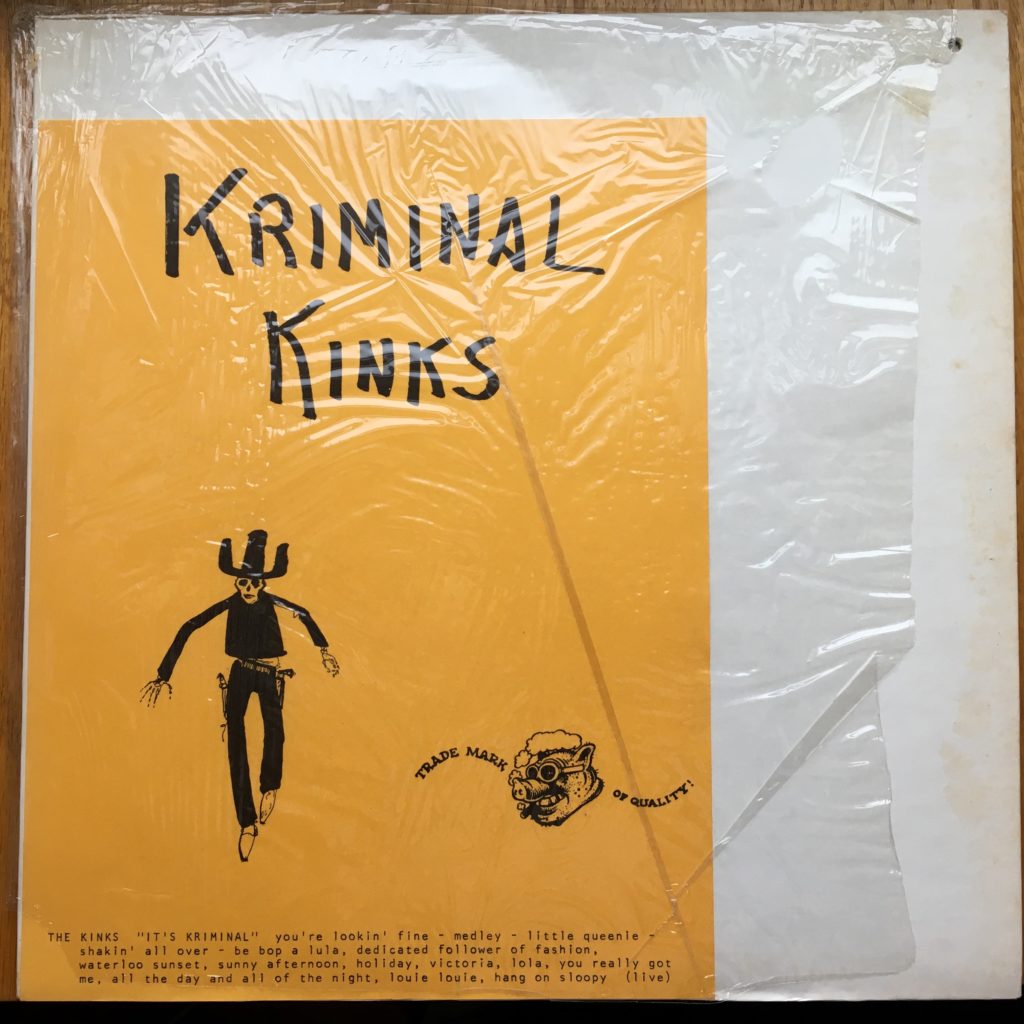 A couple of years back at the local "punk rock flea market," basically a rock 'n' roll flea market with a number of vinyl vendors, a friend was selling off some of his surplus records, and this was among those. It turns out to be a live recording of the Kinks in Santa Monica in 1972, mostly doing their hits and a handful of covers.
It kinda opens mid-song to a sound that can only be described as any high school or college band performing in an auditorium. At some point in "Shakin' All Over" Ray's vocals really start to come through and you get a sense of his charm and command of an audience. But I've got Faces bootlegs that are vastly clearer, and a joy to listen to; this is interesting from an "imagine what the show was like perspective," but not from a "feels like you're there" perspective. In fact, the banter is clearer than the music. Still, it has its moments (the live "Victoria" is a raver, and the "Lola" sing-along is also quite good), and what the hell it's The Kinks!
(Then there's a moment when you hear someone say "Don't come in here, they're recording!" so at least you know it's not from the floor.)
I haven't given this many listens since I bought it, but a bootleg or two never hurt a record collection.