You know that thing where you've known and liked songs by a band for, oh, say, 50 years, and where some members of that band went on to form some of your other favorite bands and create some of your favorite music and change the shape of rock 'n' roll and become legends, but you still don't have the albums from that first band because you're not 100% sure you'll like it and you've never really run across a copy that wasn't kinda trashed? You know that thing? Well, that's the Buffalo Springfield thing.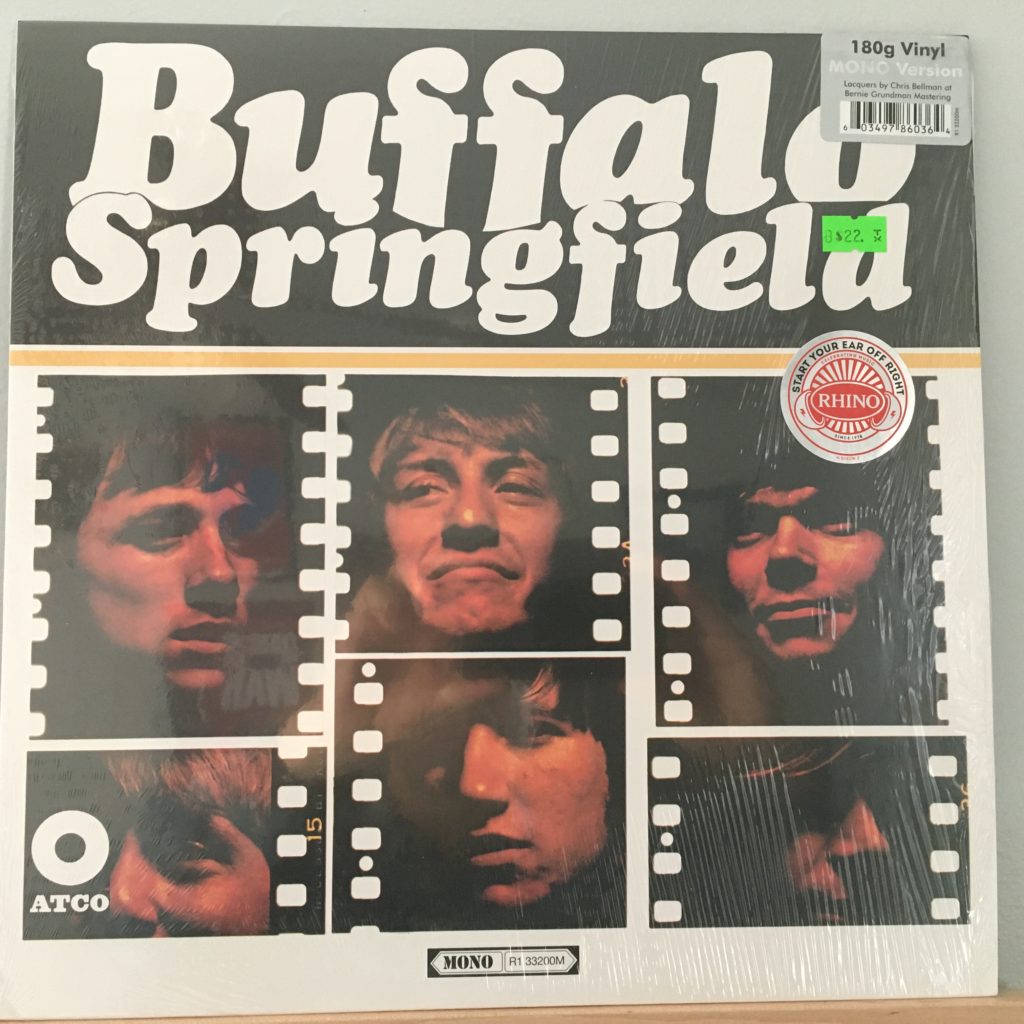 I knew the whole Buffalo Springfield story, I knew how it led to Crosby, Stills, Nash & Sometimes Young (and Poco, and Manassas, and Loggins & Messina, and . . . ), and I was deeply into the music of that era. And yet? Never bought a Buffalo Springfield album. Then, a couple of years ago, I picked up "Buffalo Springfield Again" on digital, and followed that up with this one, their debut. And, i could not stop playing them. Over and over and over. I got Stills's "Manassas" at about the same time, and hoo boy, were these on rotation. But having picked them up on digital, I wouldn't be talking about them here, except…
And then, last year, I was on a record store crawl with some friends (hey— drinking isn't the only addiction that can be honored with a crawl, ya know), and at MaTones Records up in scenic Collegeville (a place best known to my generation as home of the awful Halloween costumes that weren't Ben Cooper), and found these two brand new pressings, and was thrilled to find them!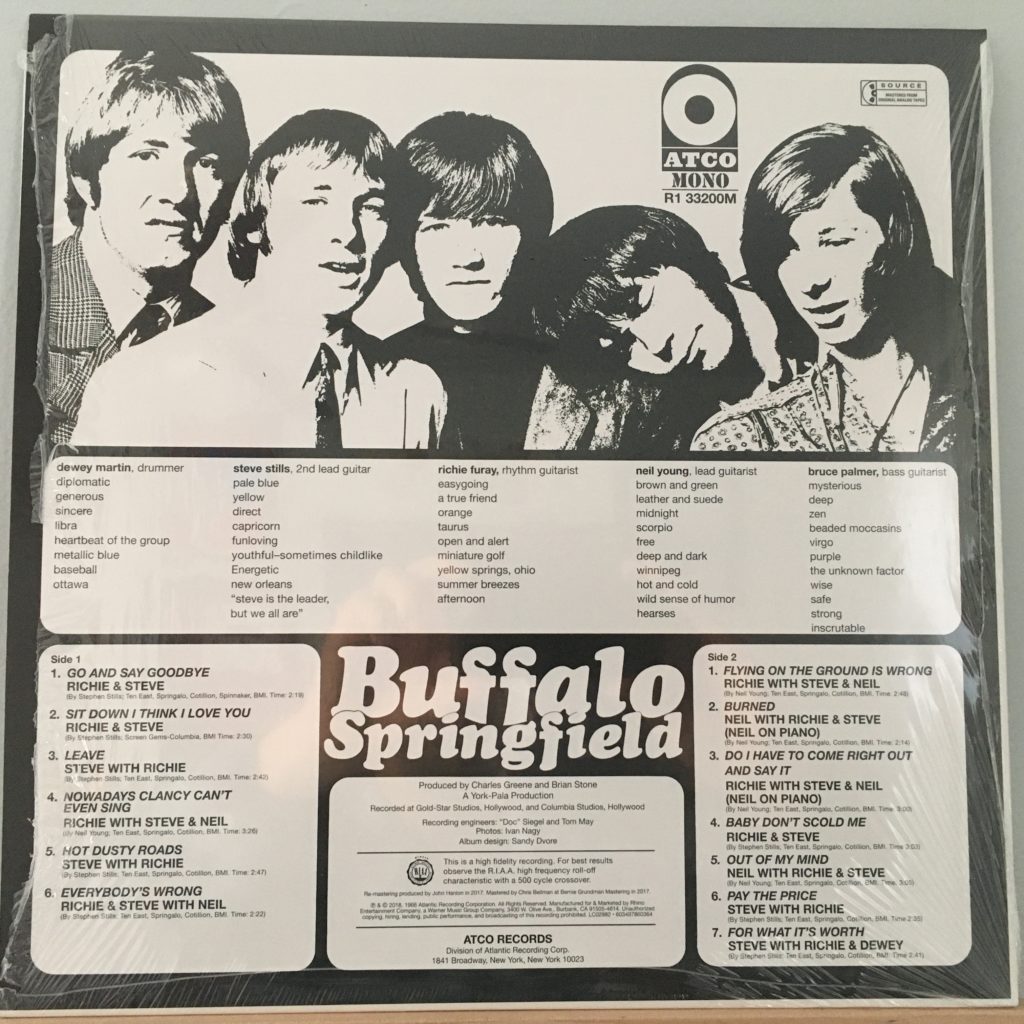 In particular, this is a Rhino rerelease on 180 gram vinyl. I can't say enough good things about 180 gram records. In general, they just play so much better. So much of my '80s stuff was put out on vinyl that was so flimsy, and it really sounds it. I had one Linda Ronstadt record that I replaced four times, trying to find a copy that wasn't warped at the factory. These heavier discs really help.
So, this debut album from December, 1966, is interesting. The album is kinda all over the place, mixing pure '60s pop ballads ("Flying on the Ground is Wrong") with twangy country rock ("Go and Say Goodbye") with funky folk rock, straight-up rock ("Leave") and more, ending with a late addition to the album, the iconic "For What It's Worth," which sounds like nothing else on the album. But in that way, the album is pure 1966. This is what was out there, and nobody had any shame in moving from a song in the Beatles vein to a song in the Searchers vein to something like "Do I Have to Come Right Out and Say It" that sounds — well, just a year or two later, it would be unthinkable for a set of "rockers" to do a song like this. A remarkable album, even if my history with it goes back about four years, instead of the more common four decades.