I don't know the genesis of this album. It is in a bag from Peter Dunn's Vinyl Museum, a spot in Toronto that we visited exactly once, in February of perhaps 1986, but I feel like I've been dragging this album around longer than that. I'm trying to figure out why I have it . . . honestly, I'm not a big fan of '50s music, and Chubby Checker and the dance craze The Twist were never my thing. (Yes, this came out in 1961. It's still '50s music in my book.)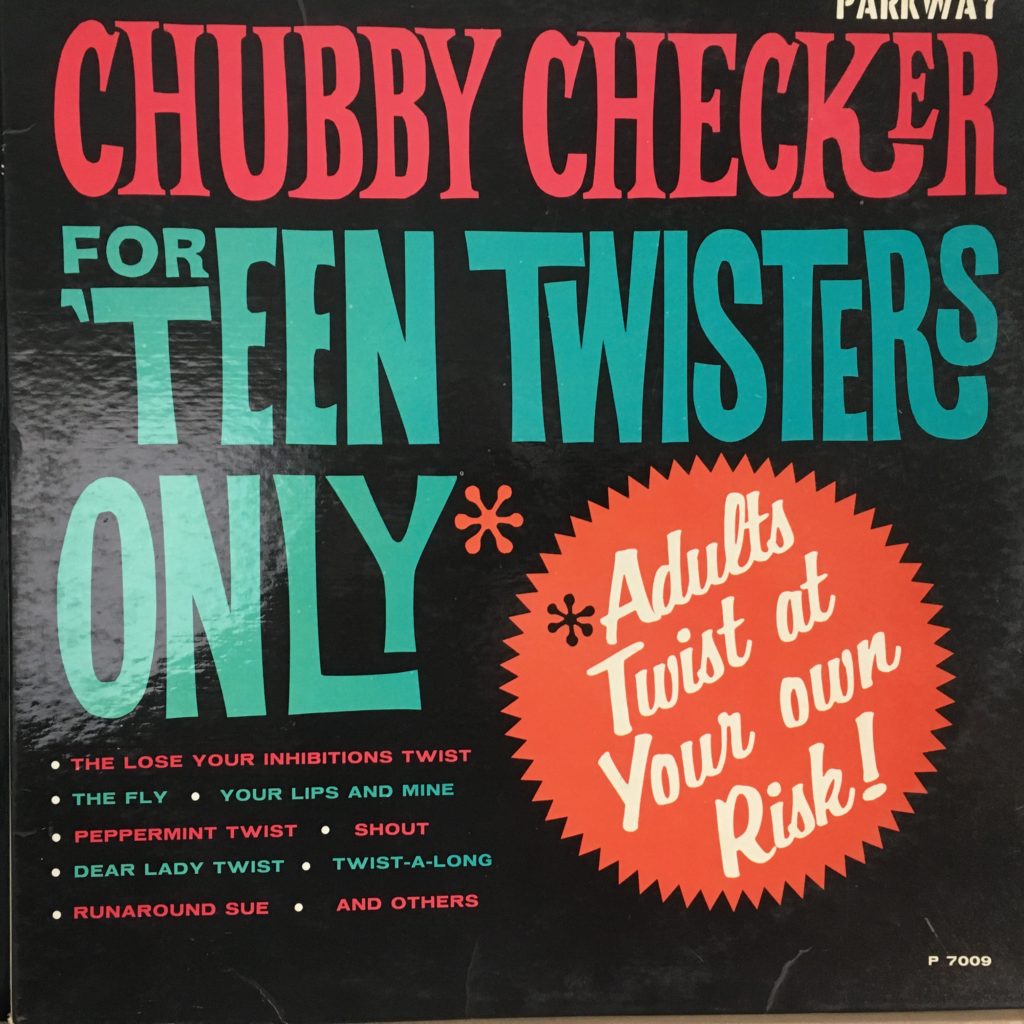 So, did I buy it just for the cover? It's of its time, but still a little out there. A type-only cover, no photograph or artwork at all, with the ridiculous burst stating "*Adults Twist at Your own Risk!" (Not sure what to say about the use of an apostrophe before "teen." Couldn't be less hip.) The back cover is slathered with a ridiculous promotion of the health benefits of The Twist by Bonnie Prudden, who was an original rock climber from the '30s who first sounded the alarm about children's physical fitness in the Eisenhower years. Her advice with regard to The Twist was, apparently, "DON'T EVER STOP TWISTING, EVEN WHEN IT CEASES TO BE AMERICA'S NO. 1 DANCE. ABOVE ALL AND MOST IMPORTANT . . . . ENJOY IT."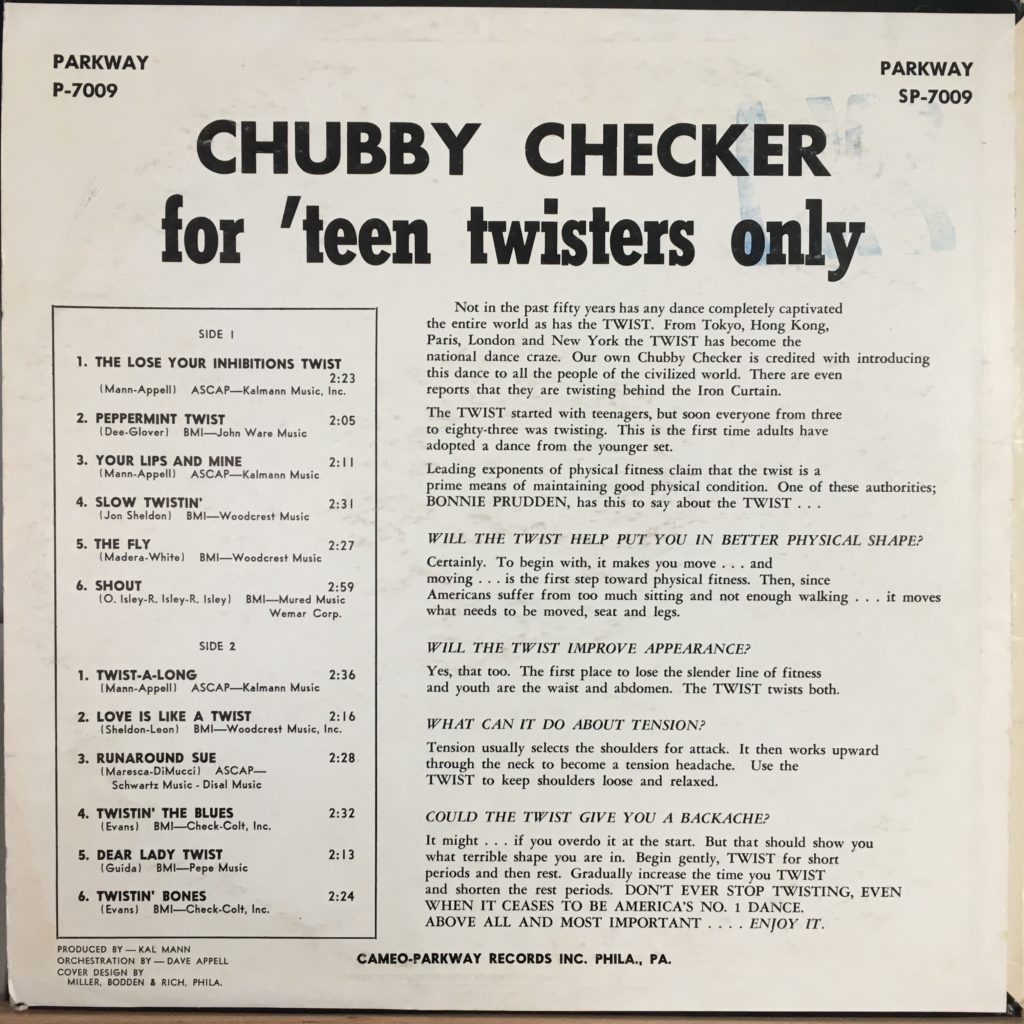 And if I looked inside, I may have bought it just for the inner sleeve, which proclaimed that "The Big Ones Are On Cameo/Parkway," My Philly peeps are probably well familiar with Cameo-Parkway, a Philly set of labels that became closely associated with Dick Clark's "American Bandstand." I'm a sucker for promo sleeves, and this one is just an array of promos: here, a block for their "All The Hits" series; there, a block for records featuring "Pull Off Pix." A promo for a Zacherle record. A section titled "Why Pay More for Stereo?" And a promo for eight (8!) albums of twist music.
But play this record? Ugh, I'm not sure I can. I don't want to hear it. There's a cover of "Runaround Sue" that I'm not sure I'm ready for.
Not until I went to Wikipedia for a little refresher on Cameo-Parkway did I realize that the "Parkway" is a reference to Philly's Benjamin Franklin Parkway. Of course it is.
Also, I'm officially not doing this out of order, because I'm filing it under "Chubby," not "Checker."