I've barely gone anywhere during the pandemic, trying carefully not to get or give, and so far so good. But as I already documented, along about August the need to just do something that wasn't buying groceries outside of the house led me to make a few excursions to a local record store. Then when our little music group's social maven arranged a special event for us at Siren Records (for the Saturday after the election, no less), I just couldn't resist . . . the siren song. (I am sorry). Although numbers were climbing, the store was opening early just for us, and we'd all be boring, masked and distant, so I felt it was worth the minimal risk.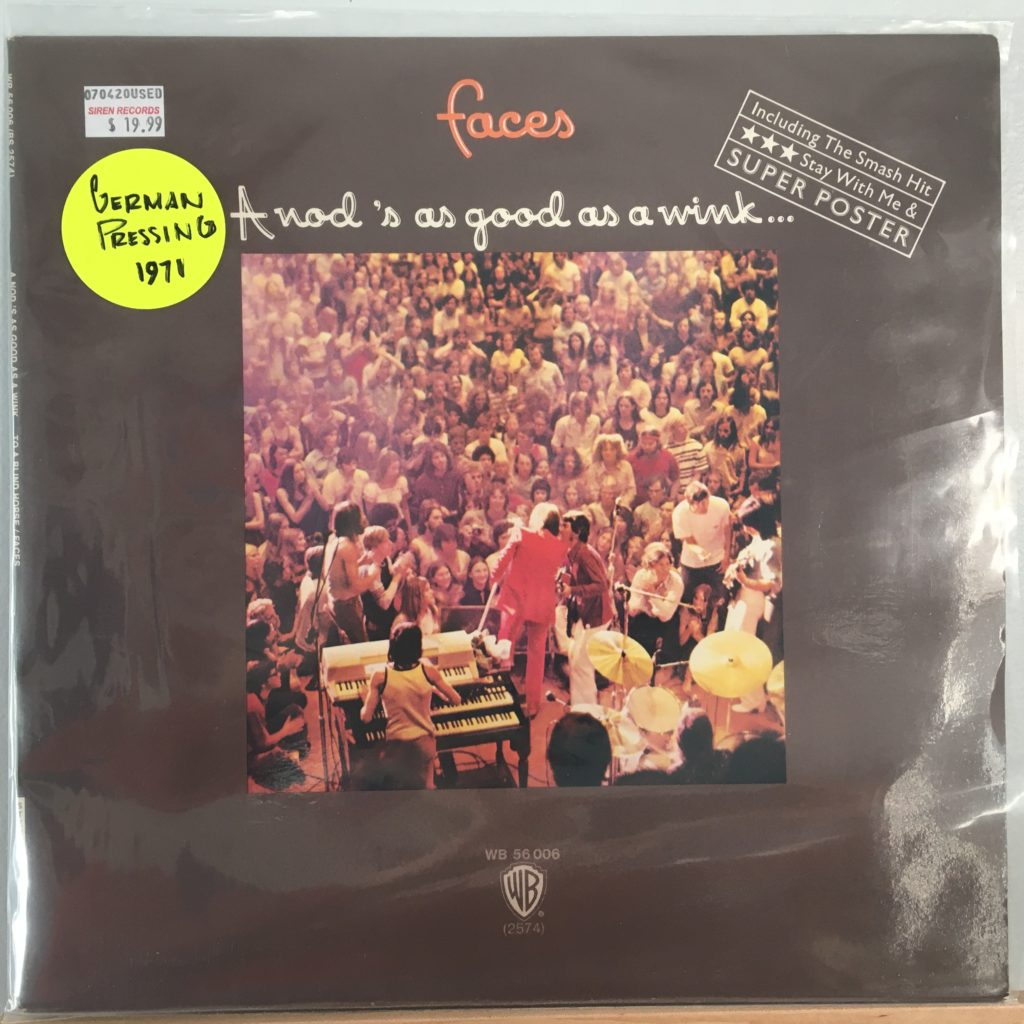 And here's the proof! Where before I had only a fairly battered version of this album by one of my all-time favorite bands, thumbing through the F's (I always look for Faces), I was rewarded with this beautiful German pressing, complete with the original poster in excellent condition. It was worth the trip to Doylestown, it was even worth the part where my car was a little bit boxed in by a super obnoxious pro-Trump rally (no masks, $50,000 SUVs and pickup trucks making as much noise as they possibly could, which is about normal). I got plenty of other great records that morning, but this one stands out.
I was originally going to just post this as an update to my previous copy. But you know what? The title's not the same. My American pressing is "A Nod Is As Good…" whereas this one uses the contraction, "A Nod's As Good…." Well, then.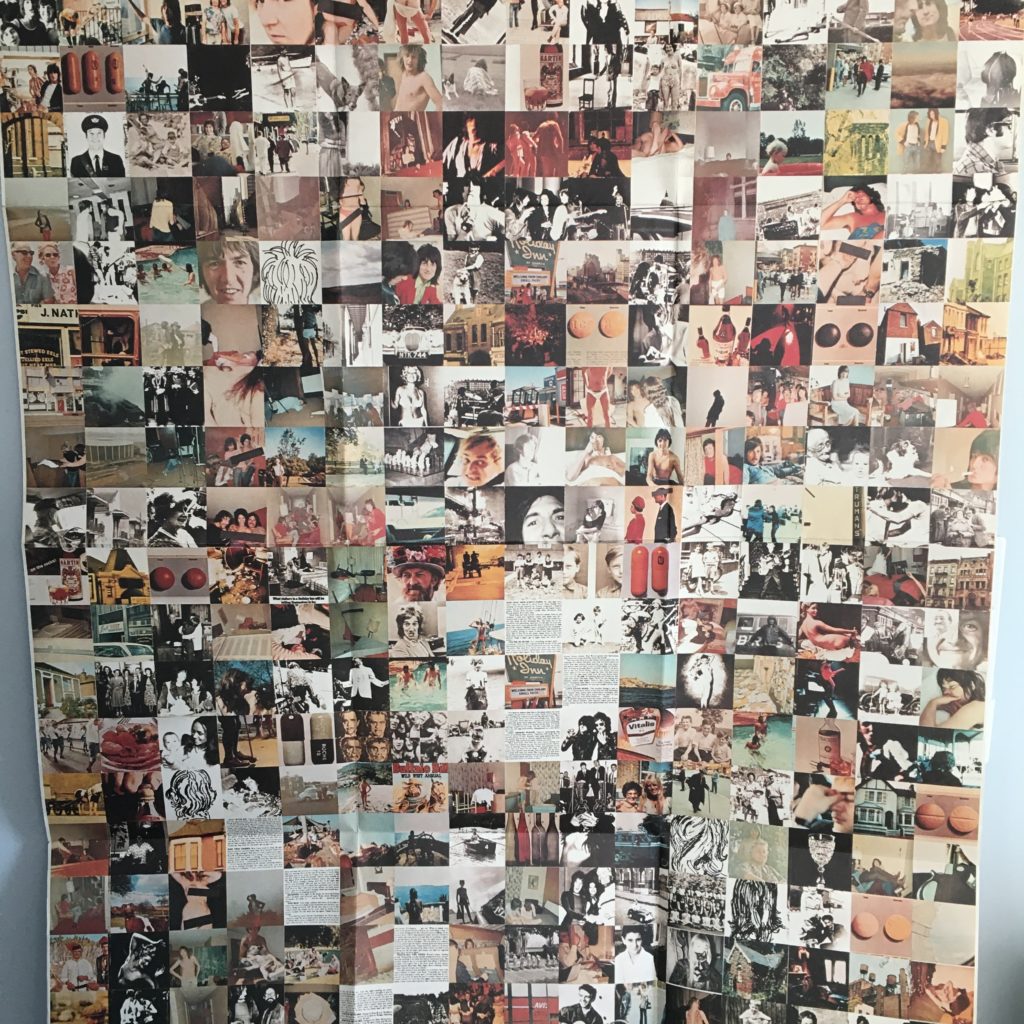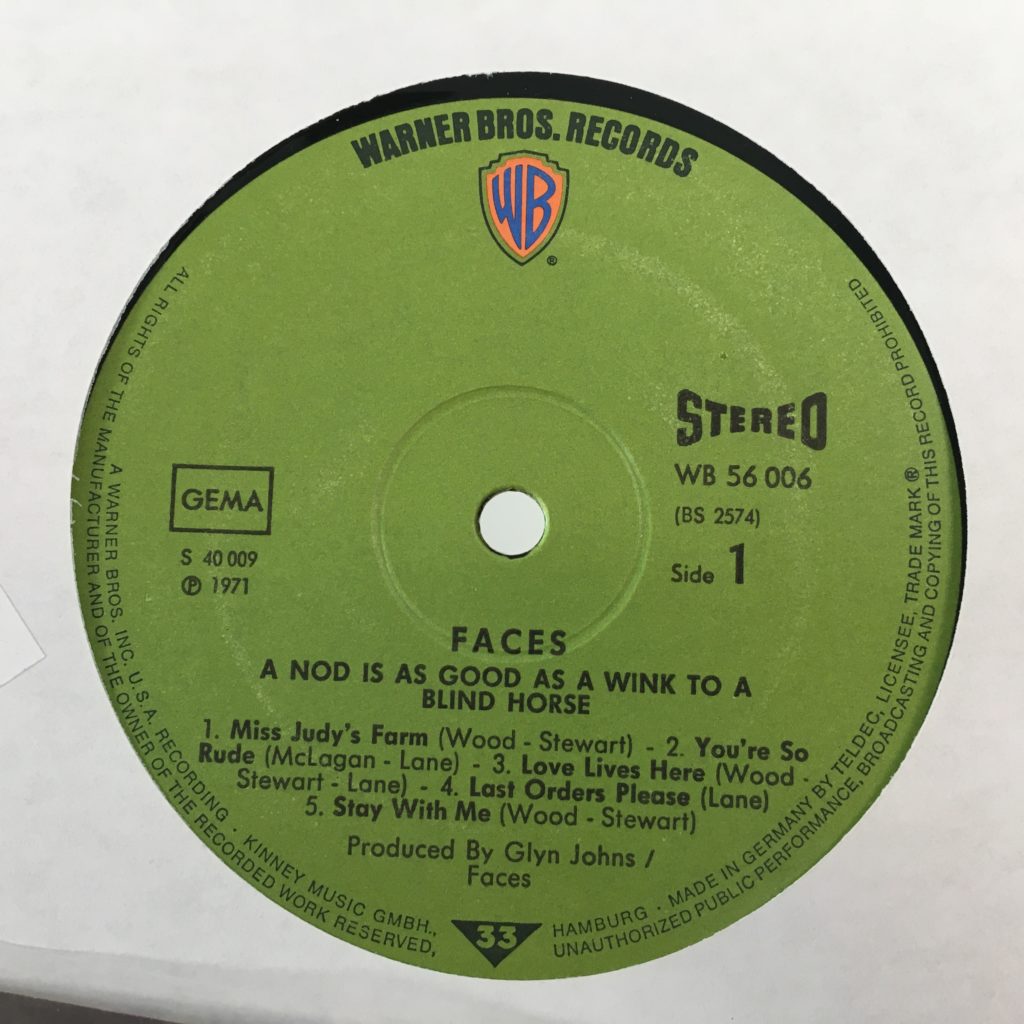 Originally posted 11-28-20