This is, to me, the top studio album by Jefferson Airplane. After I play "Bless Its Pointed Little Head," this one is always next. From 1969, it was recorded before Woodstock and released after it, and it perfectly captures the very essence of the Woodstock era. It is about unity, kindness, love, sharing and, at the beginning and the end, revolution.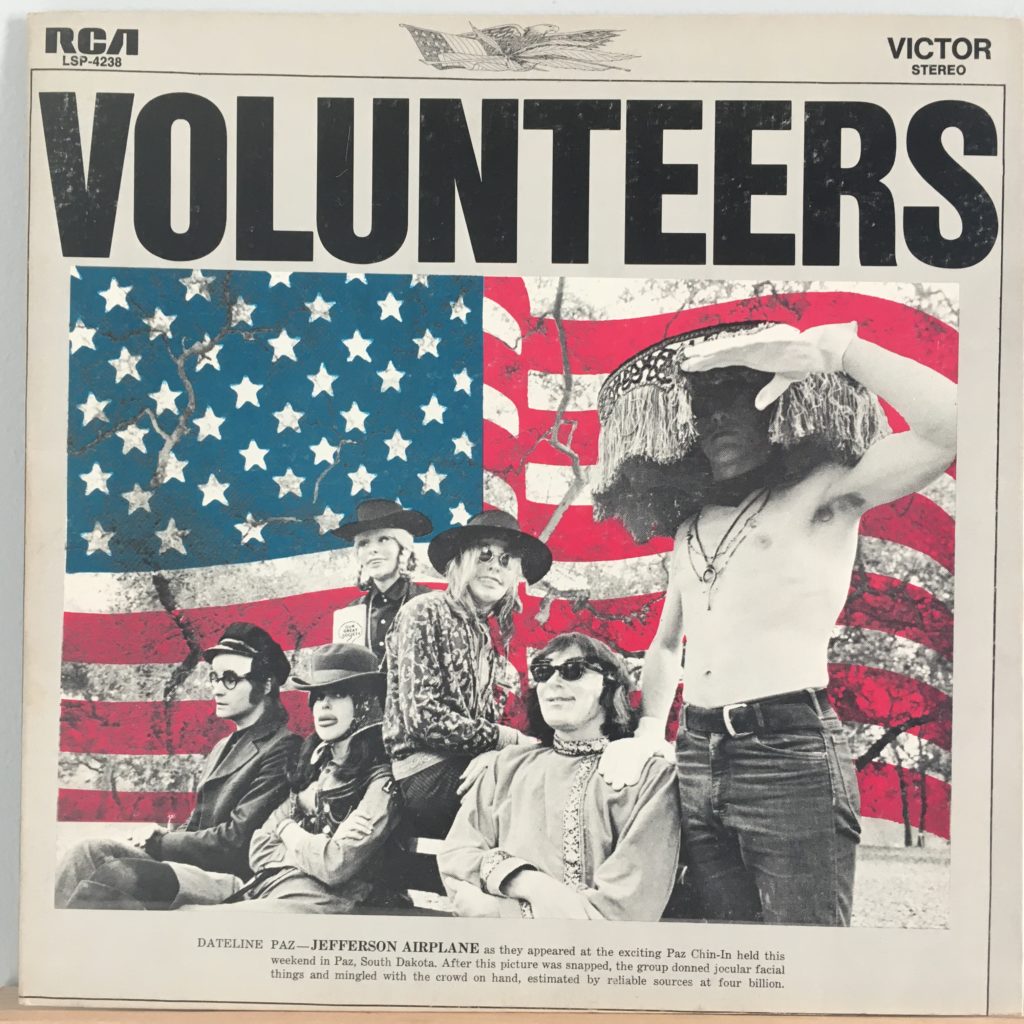 In fact, in the beautiful, incendiary "We Can Be Together," there's all of it:
We are all outlaws in the eyes of America
In order to survive
We steal, cheat, lie, forge, fuck, hide, and deal
We are obscene, lawless, hideous, dangerous, dirty, violent, and young
And it closes with "Up against the wall, motherfuckers!"
Well, luckily everything they were outraged about in 1969 has been resolved.
Oh, wait. Not a goddamn thing has been resolved. My mistake.
Ugh.
Well, while songs alone weren't enough to propel us to a more just future, it wasn't for lack of trying, and this album is just marvelous. The keys of legendary Nicky Hopkins add a considerable new dimension to the band's sound, and yet sounds like he had always been there.
I have two copies of "Volunteers," one that I must have bought around 1980, and a somewhat cleaner one that I just picked up a couple of years ago.