As my collection must have made obvious by now, there was a period of time when I was into just about anything to do with the '60s, particularly the British Invasion of '64-'65-'66, and even the American music that tried to imitate the British music that was trying to imitate the American sound. You could certainly say that was the case with The Beau Brummels, whose name certainly sounded like a British act, and which also conveniently put them right behind The Beatles in the record racks (they denied that was a reason, but it can't have hurt). I'm sure when I ran across this record I had some vague memory of "Laugh, Laugh." I was reminded (by the back cover art) that they were big enough to have been featured on "The Flintstones" cartoon. That was a time when it seemed like every TV show was featuring some kind of hip band, usually in order to mock the rock 'n' roll "fad." If you want to see the worst example of that phenomenon, check out the appearance of The Seeds on the short-lived comedy "The Mothers-in-Law," with Eve Arden and Kay Ballard. The attitudes are cringe-worthy, but representative of the media trope of the time.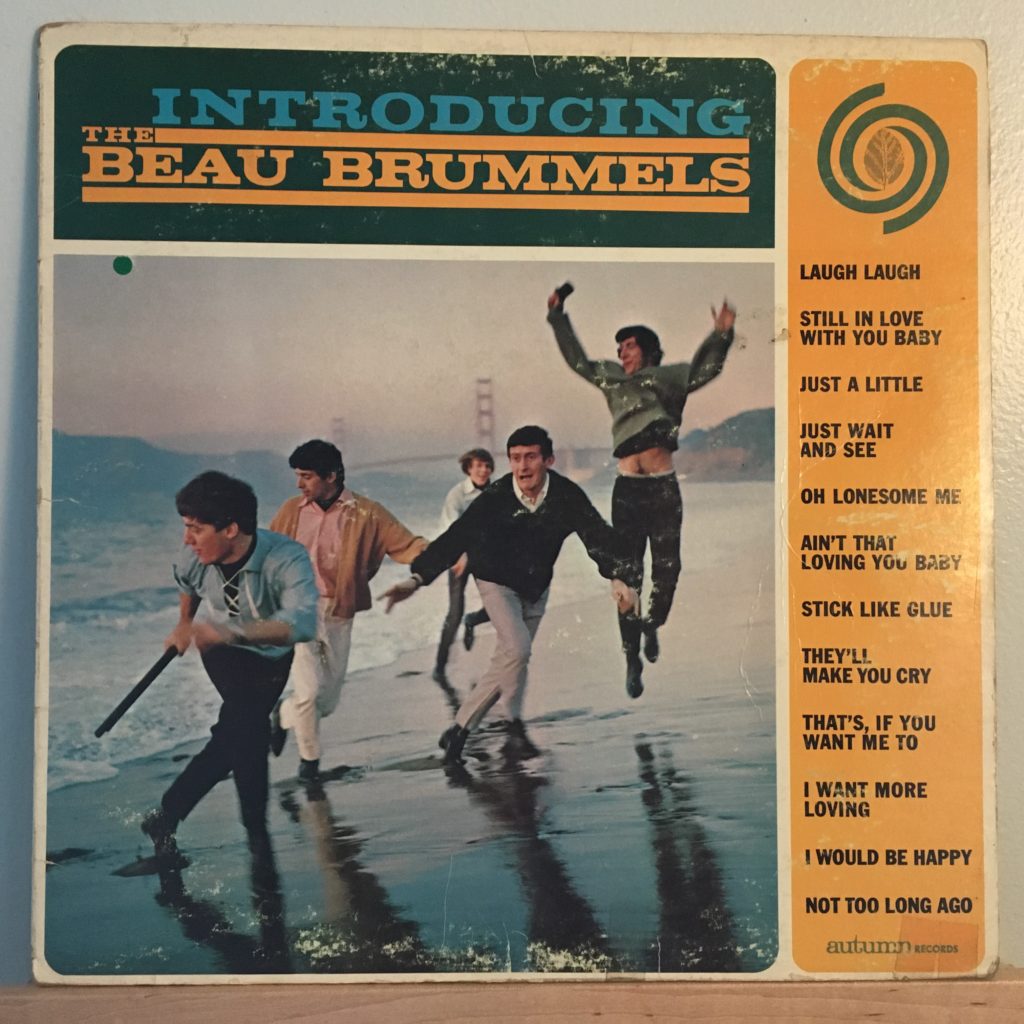 I'm also sure this went for no more than $3 at Desert Shore, which was a price point that encouraged me to try things out, and the music on this fit right in with my pop rock tastes. Despite the name, the band was from San Francisco.
This came out in January 1965, and as I'll be saying of a lot of my other records from that period, it sounds exactly like it came out in 1965. This is what was happening, and I still quite enjoy it. I never got over my love for the records of those middle years of the '60s. More on The Beau Brummels next time.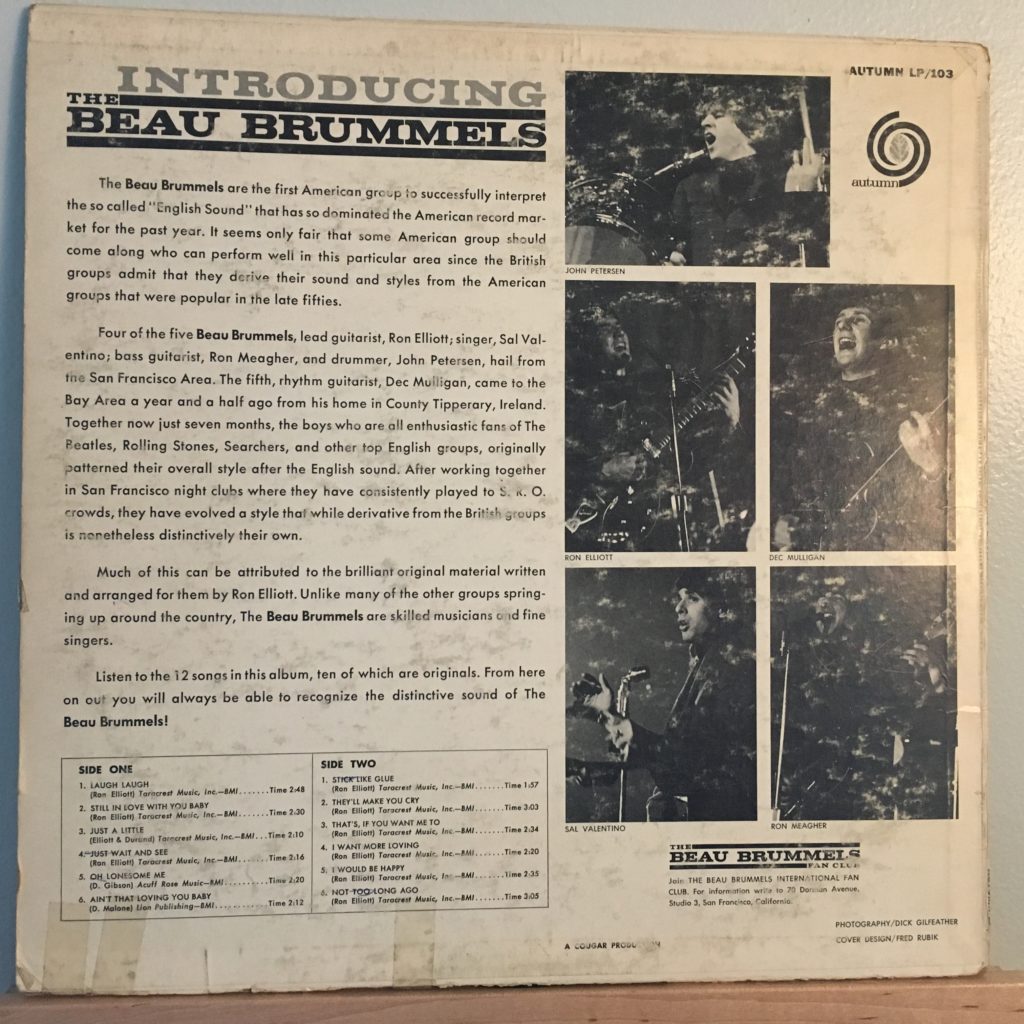 Just as a side note, the Beau Brummels were the biggest act on a label called Autumn Records; being in the San Francisco bay area, Autumn had a close call with being a seriously major label. For one thing, one of their producers was a guy by the name of Sylvester Stewart, later better known as Sly Stone — as in Sly and the Family Stone. One group he produced for an imprint of Autumn was Psyrcle, much of which eventually became Neil Young's Crazy Horse. Sly also produced a 45 by The Great Society, with Grace Slick. The Grateful Dead, as The Emergency Crew, were almost signed to Autumn, as were The Charlatans, but the label collapsed in 1966.