Late in 1985, The Church put out another splendid album, "Heyday." The Wikipedia article on this record notes two important changes leading up to its release. First, most of the songs became a group effort, rather than almost entirely written by Steve Kilbey. Second, Kilbey's vocal approach changed significantly, and for the better.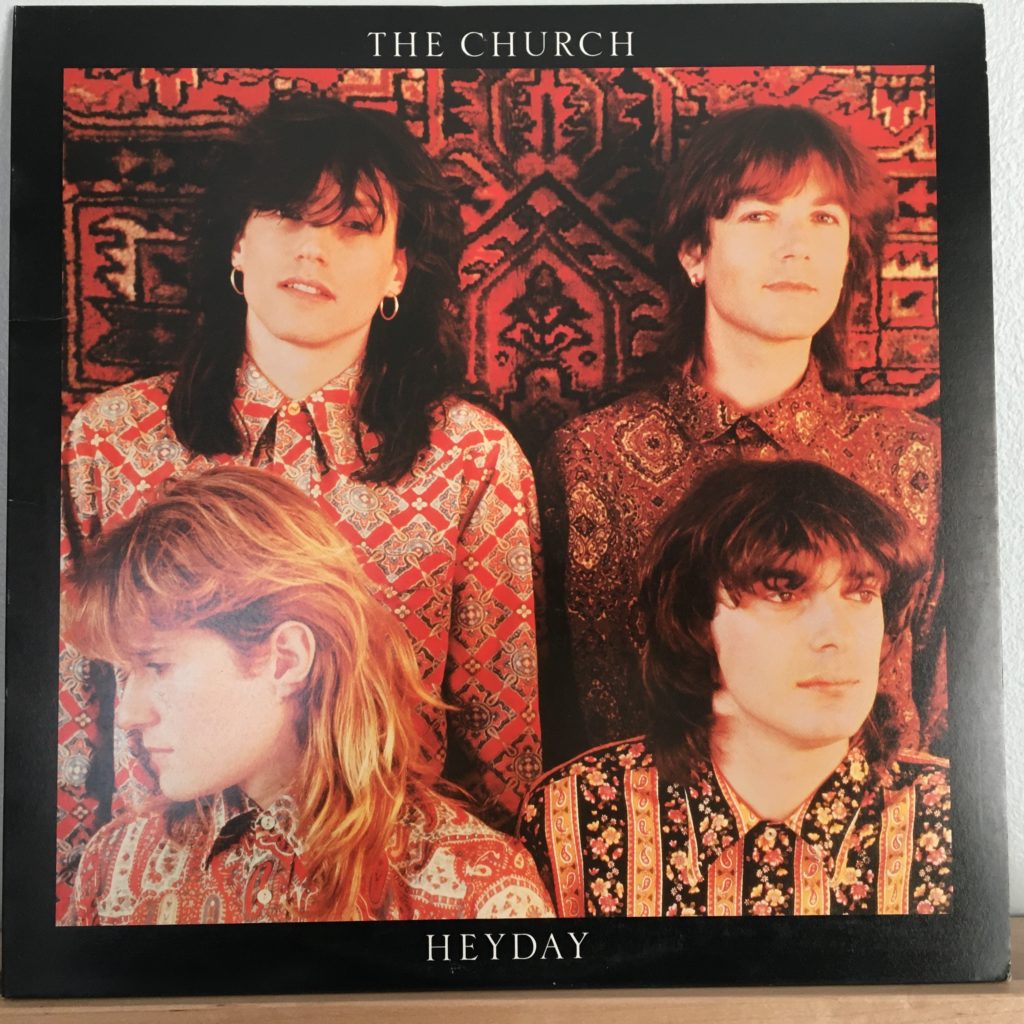 The result is really a masterpiece. Listening to it again for this blog, I kept asking "Why do I not only listen to this record?" The band is tight, the compositions are inventive, Kilbey's voice has softened, and there are even some well-placed horns. The result is a sound that is less angsty, more dreamy. This is what The Church would become, really setting the stage for a long-running sound that is even more atmospheric.
Rolling Stone compared the album, favorably, to Love's "Forever Changes" — as usual, I wonder what Rolling Stone were thinking/smoking. I love them both and hear no similarities. I guess you could listen to the layering of sound, typical of anything I'd consider in the neighborhood of psychedelic, and find some similarities — but they end there.

Interesting bonus fact, according to Wikipedia – this was the last of the group's albums to include a lyric sheet. Me, I always want a lyric sheet. The least you can do is let me know what you're trying to sing. In this age of constantly incorrect publicly sourced lyric sites, it's even nicer to know what the band was trying to achieve (though I've seen lyrics sheets that are clearly wrong).
It would also be their last release for a while. There was a little bit of a thing where their blazing guitarist, Marty Wilson-Piper, quit in the middle of their tour in support of this record.