1986 was a serious moment for Jimmy Jam and Terry Lewis, from The Time, as Flyte Time productions. First gaining attention as an opening act for Prince, these two guys owned mid-'80s soul and R&B. They produced Janet Jackson's "Control" album released that year, which was only the beginning. And the same year, they produced The Human League's "Crash." It might seem like an odd fit, but Human League had already toyed with something like funk (definitely doing it in their own way).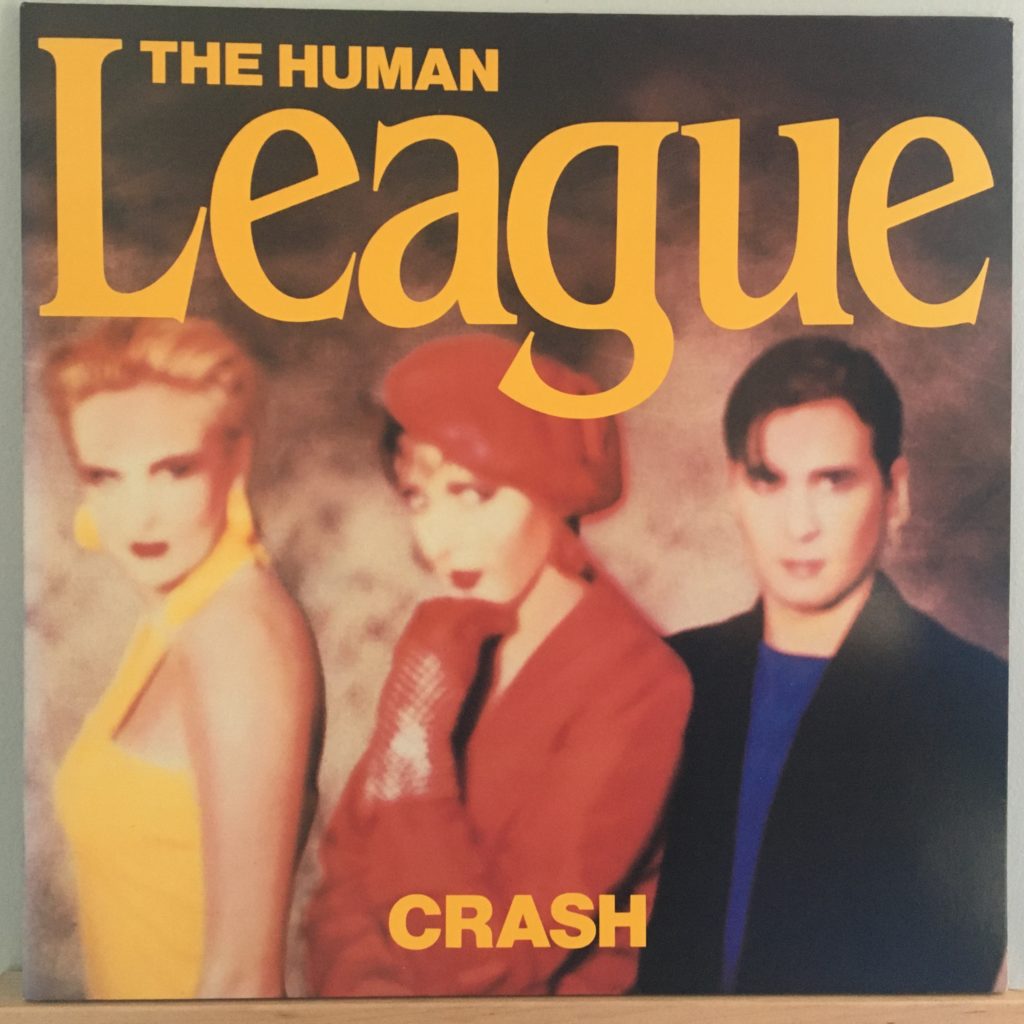 To read about it now, it's apparent that the pairing of the band with the producers was a disaster. (There's a long-form history of the album posted here). There was huge pressure on the band after "Hysteria" didn't do much, but apparently things got so bad in the sessions for this that the band just left. I mean, if you're a keyboard band and the producers aren't letting you play your own keyboards, there's gonna be some tension. So the album ended up being a mix of songs by Flyte Time and The Human League, and while the classic stories of a miserable, breaking up band in the hands of brilliant but controlling producers should have resulted in a disaster, in this case, it created a fantastic record. (And while the title apparently came from a crash cymbal, it certainly sounds like it could have described the sessions.)
The production sounds, it will be admitted, pretty '80s. But there are just some great songs on this, including the Jam/Lewis written "Human" and "I Need Your Loving," and the League-written "Are You Ever Coming Back" and "Love On The Run." It all should not work, but honestly, it does.
I loved this when it first came out in 1986, and played it a lot for the next few years, and it falls into that same sweet era of my life I wrote about last time. And like "Hysteria," after CDs became my predominant form of listening, I didn't pay this one much attention, every now and then putting it on in a nostalgic moment. Listening to it again now . . . it's just quite good. I've got The Human League back in my rotation.