It's hard to imagine how exciting music was for about 10 minutes in 1982. Probably a lot of it had to do with my age and place — 22 and coming to the end of my college years. Everything felt like we were on the verge of something, that we were becoming. New wave was definitely the thing, synthesizers had not yet destroyed music and were still exciting, and all these new bands and artists were coming out. That was the year that Soft Cell hit, and The Go-Go's, Human League, A Flock of Seagulls, and Kim Wilde. When you look at the other junk that was on the charts (and some of that junk is still getting played to this day), it's hard to imagine how any of this stuff broke through the drecky noise that was being put out by groups like Foreigner and Rick Springfield, Survivor and Steve Miller Band. But it did, and it really all sounded like a breath of fresh air.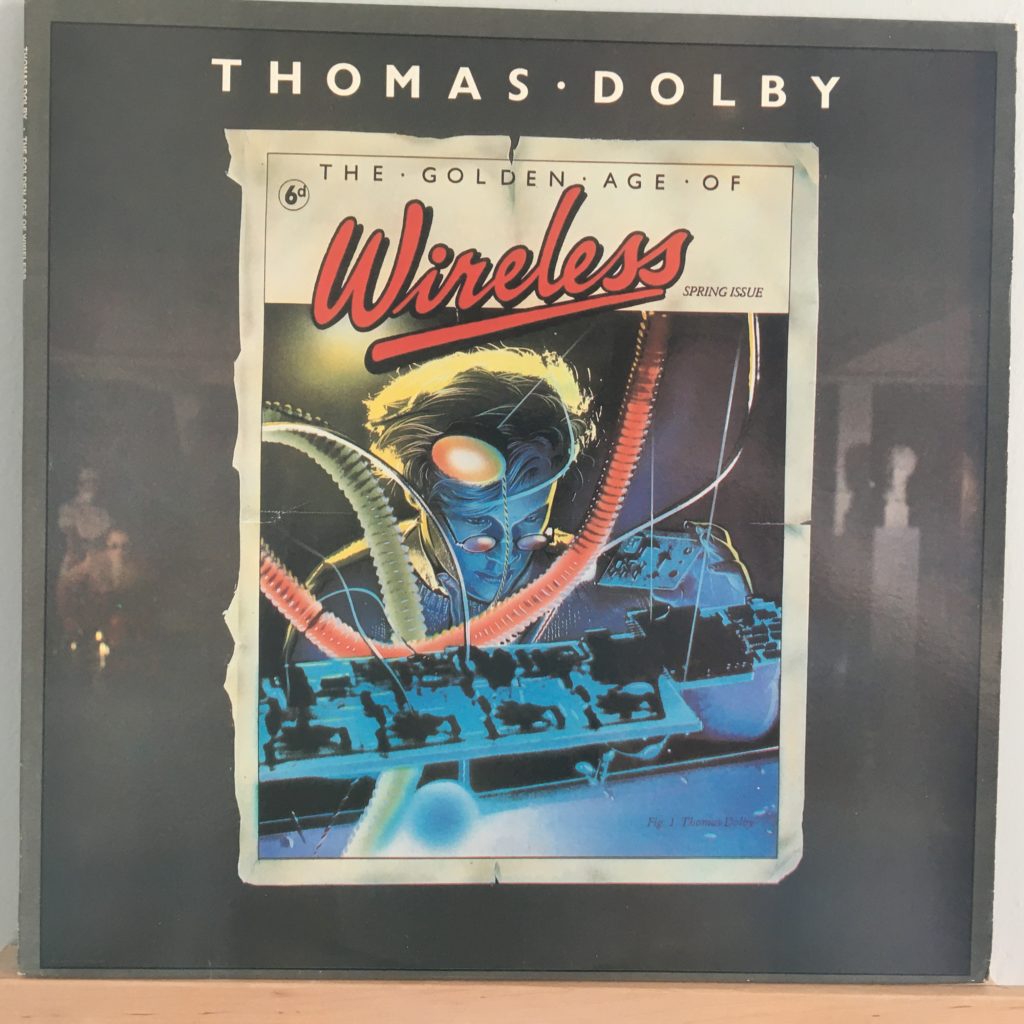 Into that mix of what seemed impossibly new came Thomas Dolby, and his huge hit "She Blinded Me With Science." Being a complete multi-media artist, Dolby storyboarded the video and wrote the song to match the story he was telling. Both song and video were huge among the college crowd. I remember going to a fancy dress-up ball hosted by the architecture school, dancing to "She Blinded Me With Science," and feeling like the music being played that night somehow defined us – that was who we were: experimental, scientific, a little bit out there. (We need these beautiful illusions of youth.)
Interestingly, the album didn't originally include "She Blinded Me With Science" — that was on a separate EP. But my version is a 1983 release on Capitol, the second release. Two key songs from the first release, "Urges" and "Leipzig" are gone, but "Blinded" and "One of Our Submarines" are added.
Dolby presented an interesting collection of retrofuture imagery, the material of an international traveler, but more of the zeppelin age than the jet set. He hit me right at a time when I was getting ready to be a part of the world, and interested in it. Hooked on the Jazz Age expats, drinking down Hemingway and Fitzgerald, Dolby's music all seemed to depict that sense of old Europe and a weary world. And so I loved this album.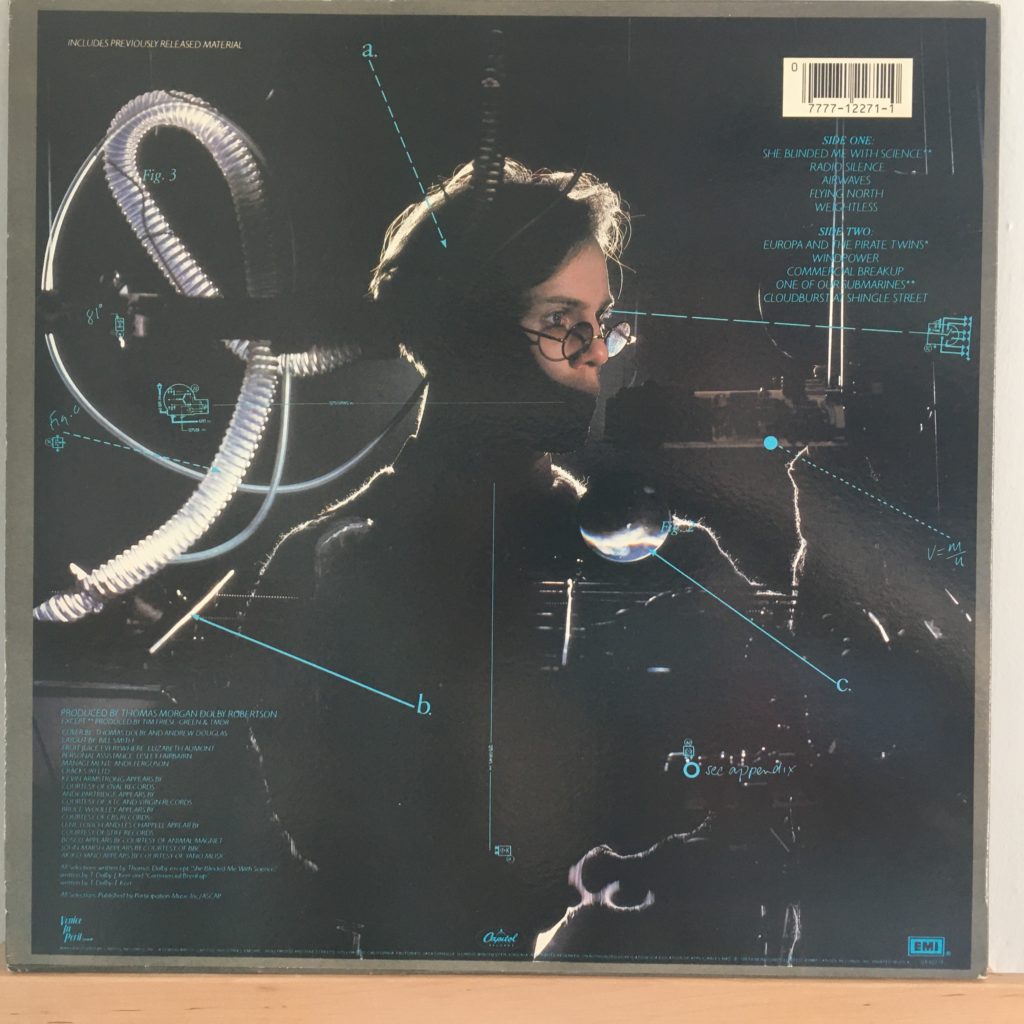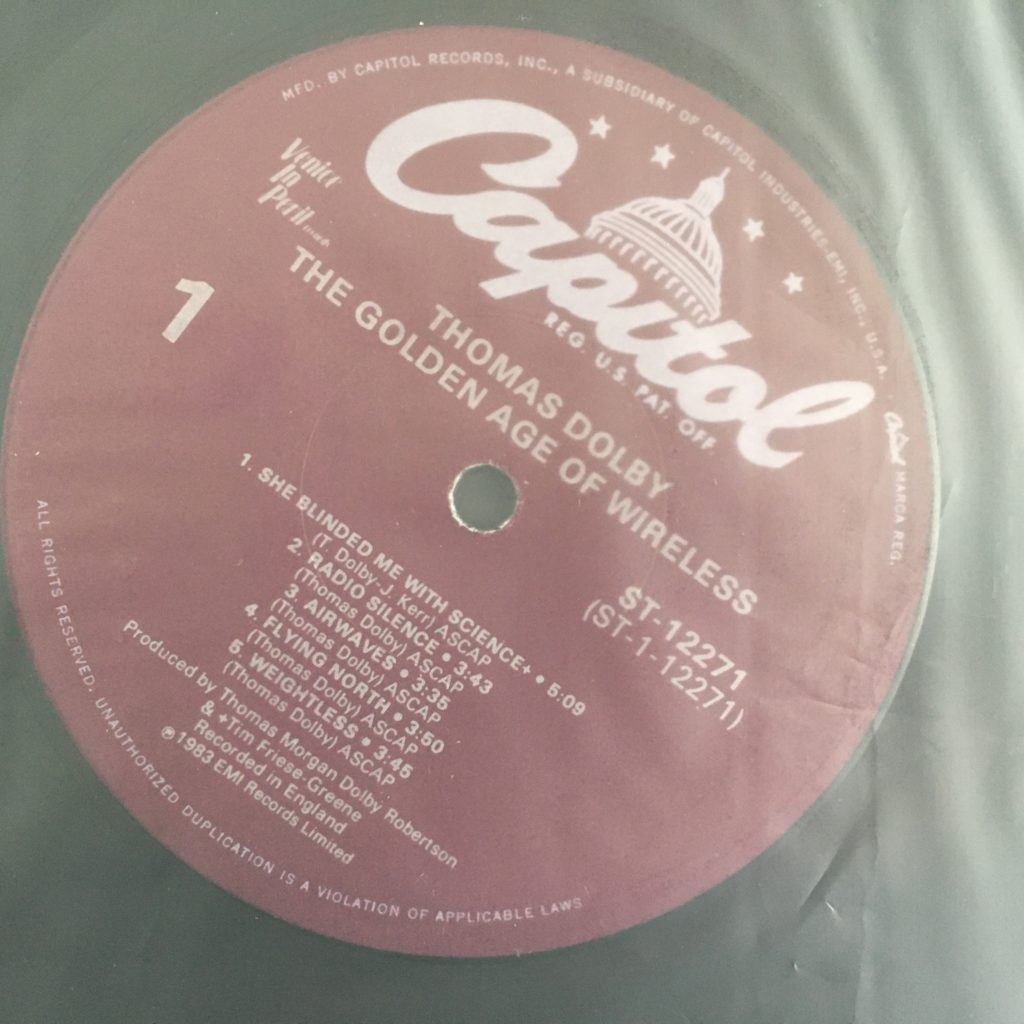 Reinforcing my love was the related 12" single that contained "Leipzig," "Therapy/Growth," and "Europa and the Pirate Twins." "Europa" is absolutely one of my favorite Thomas Dolby songs, and it's really hard to explain why. At its core, it's about how people change, and how sometimes we can't get them back, we can't go back to the way things were. "We'll be The Pirate Twins again, Europa." So sad and wistful. so perfect. "Leipzig" has a similar dreamy, continental quality.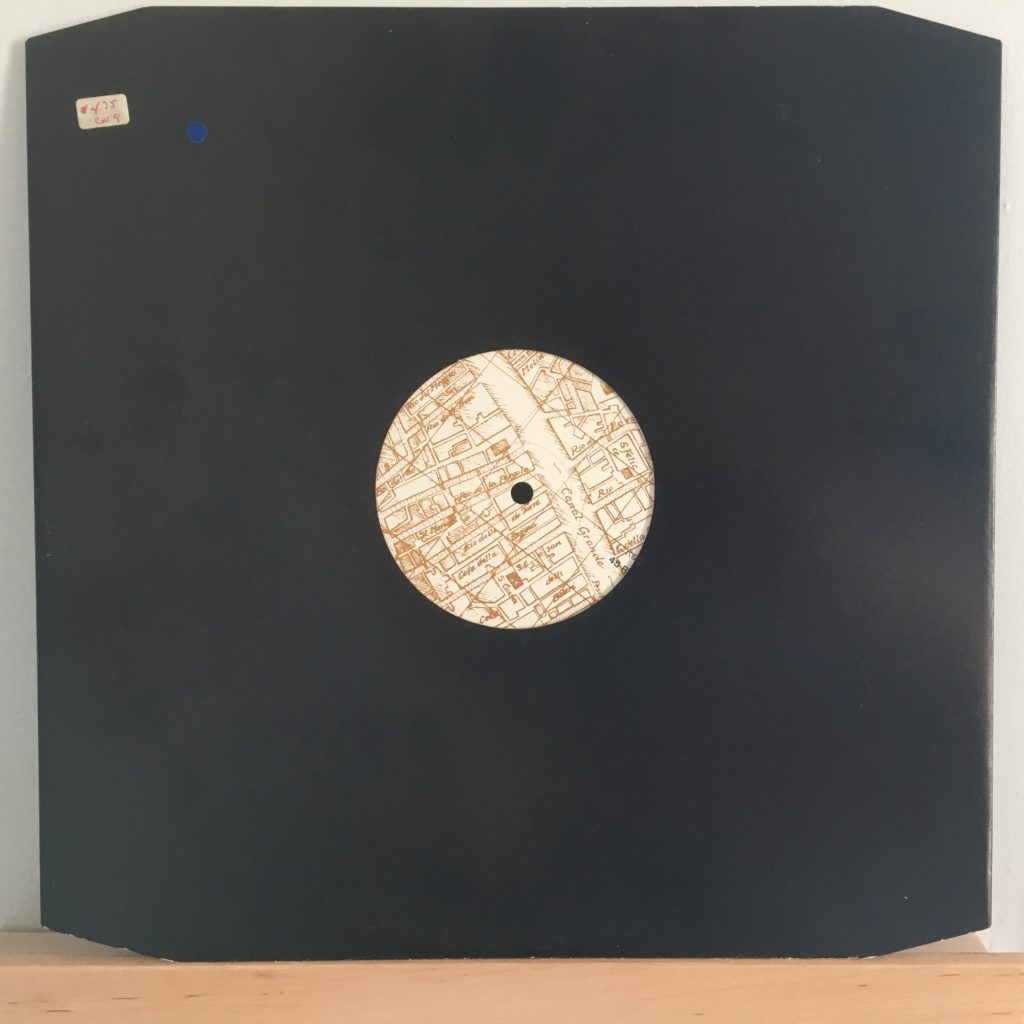 Odd and interesting that this was sold in a plain black sleeve, no graphics, like a dance single.