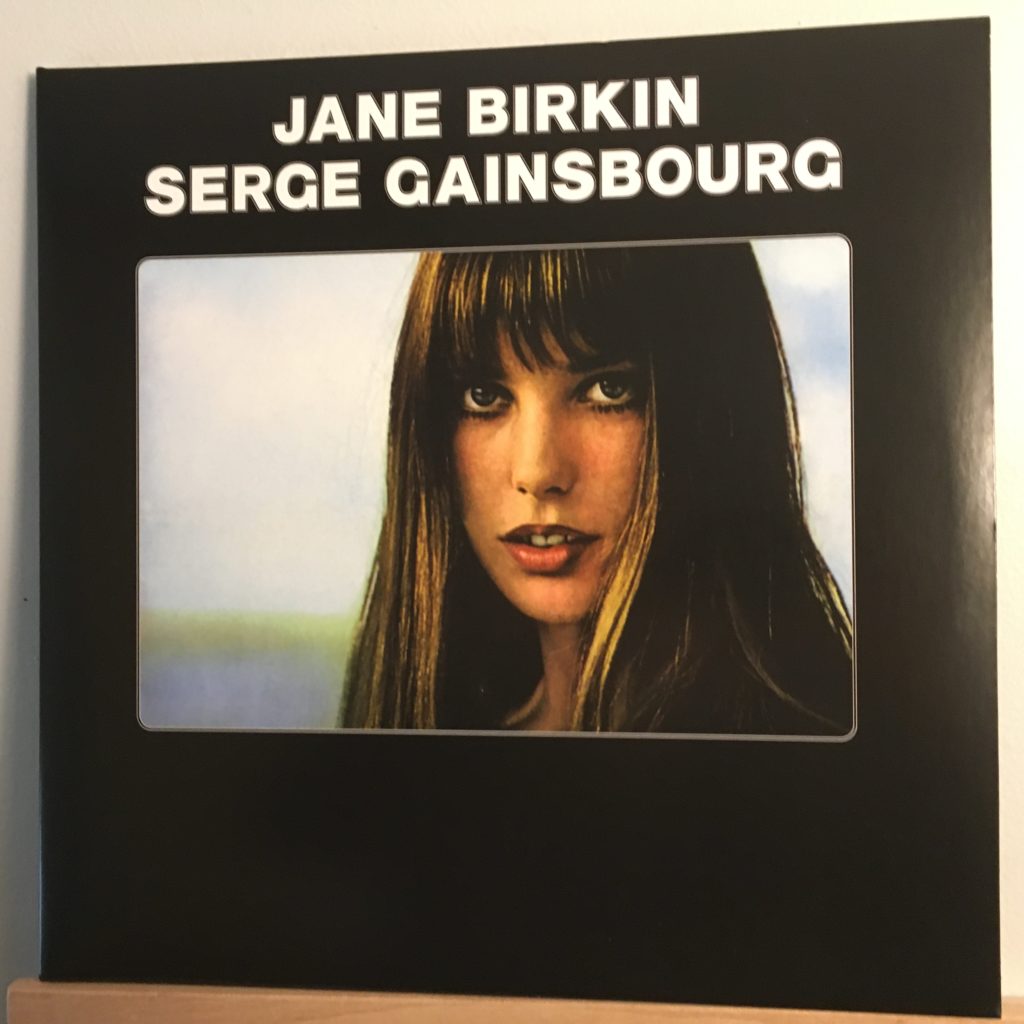 What can you say about an album you've owned for a week?
Well, for starters, you can say it's the first one you've had to enter in the blog out of alphabetical order. But it's still in the B's, so not too disruptive. (And with the magic of editing post dates, I can slot it into the right spot). @ForeverChanges suddenly got an influx of French pop, and I'm betting he was surprised by how quickly that influx became an outflux. Someone else snagged the Francoise Hardy, which was a surprise to me.
I only really started thinking about Serge Gainsbourg a few years back, when April March's version of "Chick Habit" became lodged in my skull several years after first hearing it on the Tarantino soundtrack for "Death Proof." Somehow I knew that wasn't the original, and tracked down the amazing video of the original by France Gall. Which see:
And from there I learned more about Serge Gainsbourg, whom Allmusic calls "the dirty old man of popular music." Oh, man, was he not made for the #metoo era. "Regarded as the most important figure in French pop whilst alive, he was renowned for often provocative and scandalous releases which caused uproar in France, dividing his public opinion" says Wikipedia. Yeah. Let's admit that an older man getting a teenaged France Gall to sing what she seems to have thought was an innocent song about a lollipop when it, uh, wasn't about that – not cool. And wasn't really considered cool at the time, though she was hurt by it more than he was. (See: Demon Lizard Patriarchy). Finding young, breathy girl singers was kinda his thing.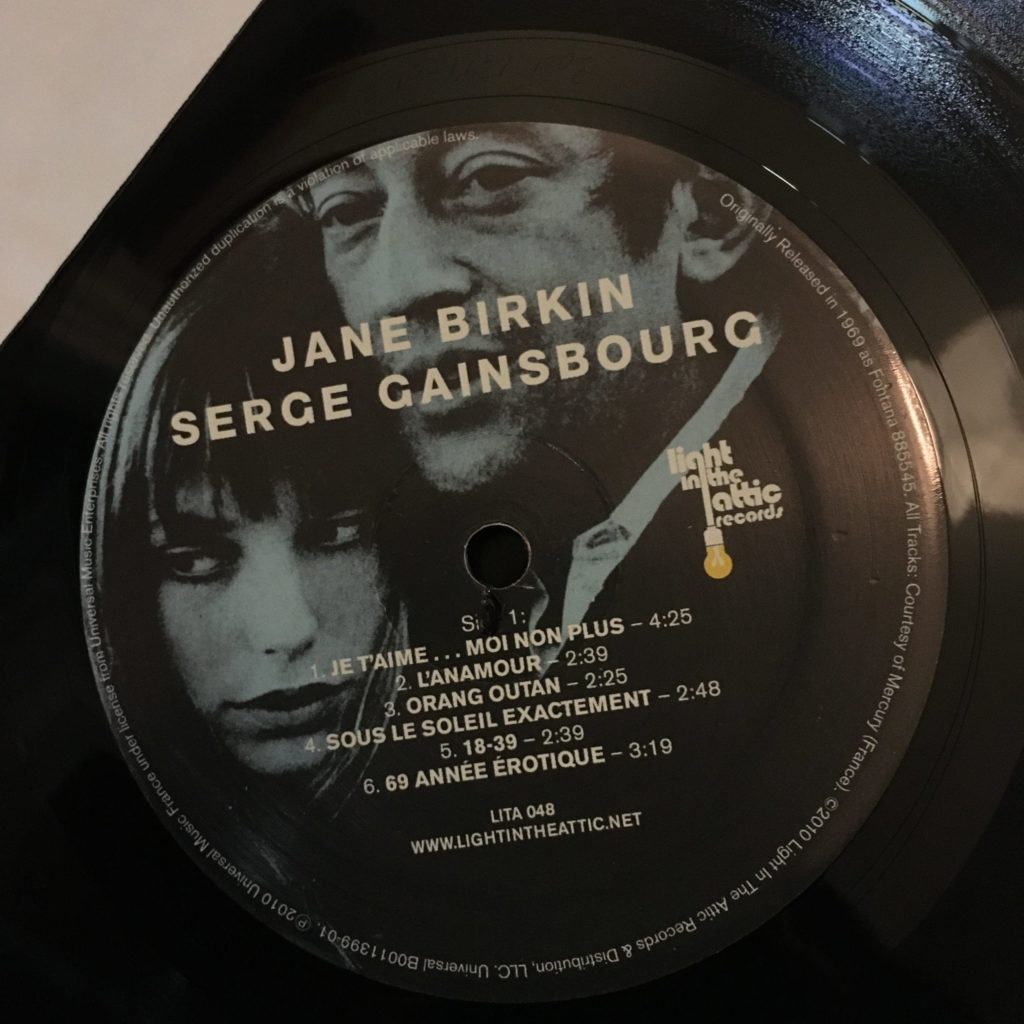 This album is with/by model/actress/total '60s icon Jane Birkin, who was in a relationship with Gainsbourg for more than a decade. This came out in 1969 and went near the top of the French charts, with a mix of playful, sexy, superbly orchestrated pop songs. The hit single Je t'aime… moi non plus, featured explicit lyrics and "simulated sounds of female orgasm." (How do we know they're simulated, Wikipedia? But I like that the entry hyperlinks to the definition of "orgasm.") Yeah, it's out there – but it was 1969. In fact, that's the name of one of the songs: "69 année érotique." '69, the erotic year. Yeah, that's what it's about. I've got much more self-indulgent music from 1969; this hardly even registers. It's fun, and instrumentally sublime.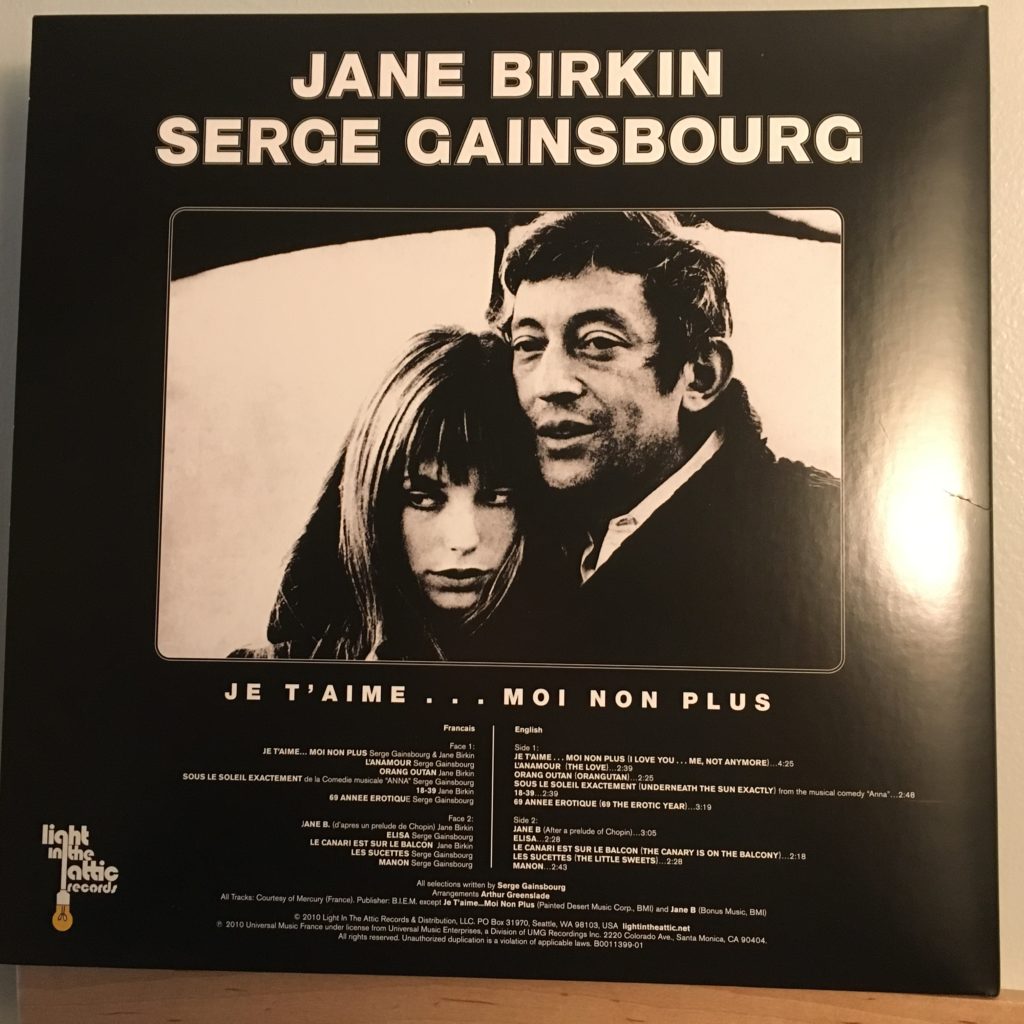 Hey, guess what, Faithful Readers? We got to the end of the B's in my collection. The C's, alas, may also take a while.