Have you ever had a random phrase, some assemblage of words, just get stuck in your head? Words with no particular meaning to you, that just tumble through your brain over and over? This is about that.
Among the great discoveries in the Marc and the Mambas albums were two songs by Jacques Brel. It was a name I only previously knew as the title of a musical production, "Jacques Brel is Alive and Well and Living in Paris." Not that I had ever seen a production of it, but for some reason it seemed like a production that was ubiquitous — I remember always seeing posters about it or for it. And that title, that phrase — it got stuck in my head. I had no idea of whether it was a song title, a lyric, or nothing at all. I didn't know who Jacques Brel was, or what happened to him to make people think perhaps he wasn't alive and well, or how he came to be in Paris. For years and years, I could just be walking down the street and have the words "Jacques Brel is alive and well and living in Paris" roll through my brain. It's that kind of brain.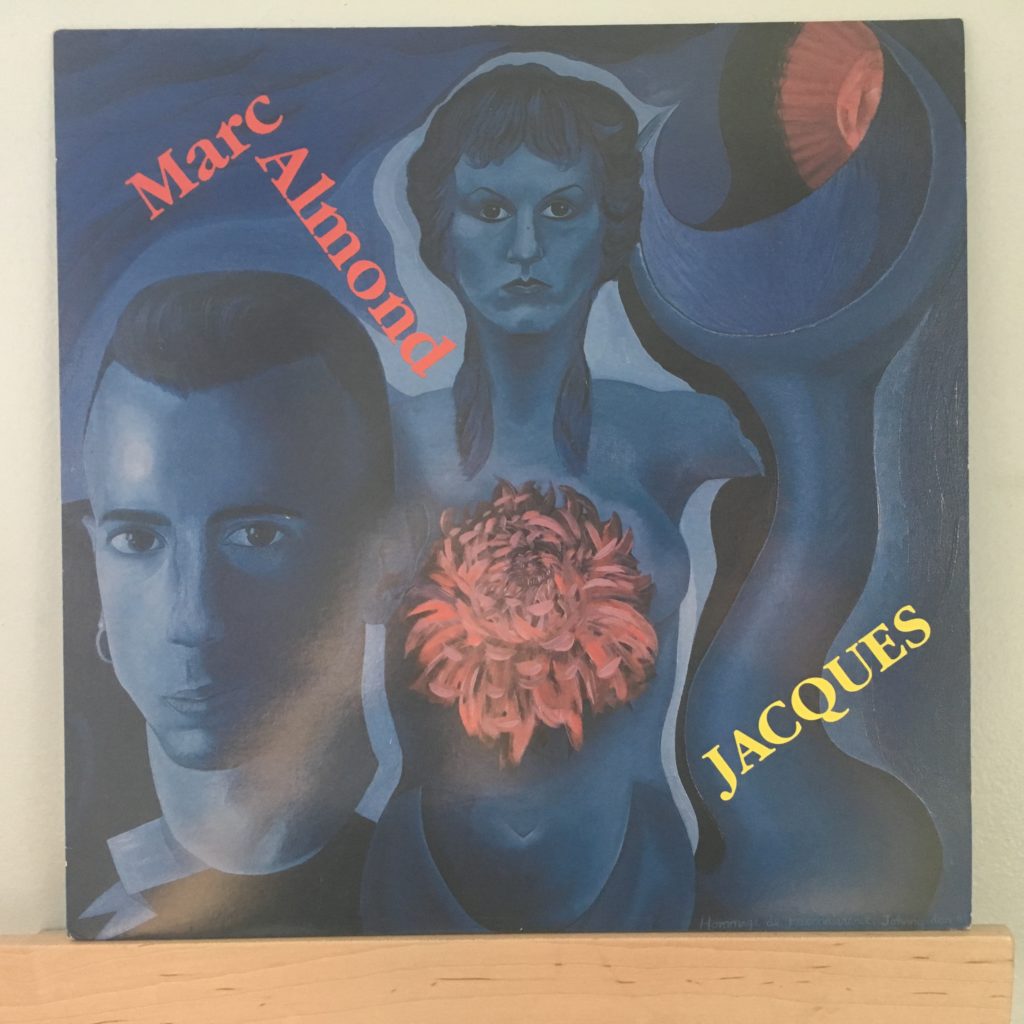 So how did those particular words come to be so deeply ingrained in my impressionable brain? I think the answer involves the Schenectady Light Opera Company (SLOC).
SLOC apparently began way back in 1926, if the detailed Wikipedia entry is accurate, starting with a group of Van Corlaer and Draper High School alumni who got together as the Bellevue Young People's Chorus, which changed to the Schenectady Light Opera Company name in 1936. For years, they performed in Mont Pleasant High School, and later in other area high school auditoriums, settling in to the new Niskayuna High School in 1959. The company also owned the old Craig School on Balltown Road, where they built and stored scenery; it was called the Opera House even though there were no performances there.
In 1971, SLOC bought the Beth Israel Synagogue at 826 State Street for $35,000. Congregation Beth Israel was moving to a new sanctuary adjacent to their existing Education and Activities Center on Upper Eastern Parkway. The 1938 sanctuary on State Street seated 400 and Don Bush of SLOC was quoted in the Schenectady Gazette saying that it could "easily be converted to a small theater so that a third production, similar to an off-Broadway show, can be added to our season." They intended to keep the larger productions at Niskayuna High, and to keep the Craig School for set construction, "the only purpose to which the building is really suited."
(Tragically, for those of us who wish the old Union Station in Schenectady had never been demolished, SLOC had had hopes of buying the old station. "A purchase offer was made to the railroad, but subsequently the depot was sold to the city as part of an agreement with a group of downtown businessmen to provide a parking lot in the Wall Street area. The depot is now being demolished," the Gazette wrote in 1971.)
What does this have to do with Jacques Brel? We're getting there.
In 1972, SLOC held its first cabaret-style show with table seating in its new opera house, with a production of "Jacques Brel is Alive and Well and Living in Paris." It received a huge amount of attention in the local papers, and I have the memory that there were promotional posters all over town . . . and by town, I have to mean my little hometown village of Scotia, because where else would I have seen them? Maybe on trips into Schenectady, but more likely just posted in the windows of businesses around the village, at a time when I (briefly) was delivering the weekly newspaper and had occasion to crawl all over the business district.
Of course, I did not ever see this production. I was 12. I wasn't going to musical theater then. In fact, I don't go to musical theater now, either. But for some reason, that name, the poster, and the title of the cabaret stuck with me forever. It was just one of those phrases that ran in and out of my brain, apropos of nothing. And then I found out, via Marc Almond, that Jacques Brel was a real person, a songwriter, and one who had apparently written some fabulous songs.
On "Untitled," Marc sang "If You Go Away," originally "Ne Me Quitte Pas." If you want to hear the most soul-searingly sad song ever recorded, give Marc's version a try. (I'd put the Ray Charles version as a close second, but still a second.)
On "Torment and Toreros," Marc also covered Brel's "The Bulls," a cynical portrait of bullfighting that appeared in my life just at the moment I was reading Hemingway, so it couldn't have been better timed.
On Sundays the bulls get so bored
When they're asked to show off for us
There is the sun, the sand, and the arena
There are the bulls ready to bleed for us
It's time when grocery clerks
Become Don Juan
And all the ugly girls
Turn into swans
I loved both of these songs, and so I was thrilled when the greatest torch singer of the '80s (not that I know who else was competing for that crown) came out with an album entirely of Jacques Brel songs, titled simply "Jacques."
Despite all this build-up, or perhaps because of it, I bought this new album when it came out in 1989. I'm sure I played it. Perhaps several times. But apparently, it made no impression on me whatsoever. If I weren't looking at it, I wouldn't even remember it had existed. I played it again this week, and the songs are good, but they didn't set me on fire. They are, most likely, just from another song tradition that doesn't always resonate with my more pop sensibilities. But Brel himself , or the cabaret built around his songs, somehow resonated with my personal history . . . isn't that odd? Somehow, Jacques Brel's music wasn't particularly alive and well in my brain. The phrase, of course, is still stuck there, forever.