The title, which seems to have nothing to do with any Church lyric I've ever heard (and yet which sounds just like one) always makes me think that perhaps Winterland was a concert venue. That and the listing of tour dates on the back of this limited edition EP from 1982 always misleads me into thinking this will be a live EP, which it most emphatically is not. Instead, it's a collection of early songs, including "The Unguarded Moment," the song from their first album that first caught my attention on MTV, and "The Interlude" from "The Blurred Crusade." Along with those are a track called "Sisters" and a lovely little instrumental called "The Golden Dawn" that I know I used as lead-out on one or two compilation tapes back in the day. (Blank space at the end of a tape was unacceptable to me.) It's a lovely little 10″ 45, and for quite a while it was the only version of "The Unguarded Moment" I owned other than a cassette, so it's important to me in that respect.
Again, I'm pretty certain I got this at the Syracuse University student-run record store, Spectrum Records. It wasn't the only place that handled imports in 1982, but it was probably the only one that would bother with odd sizes and lengths.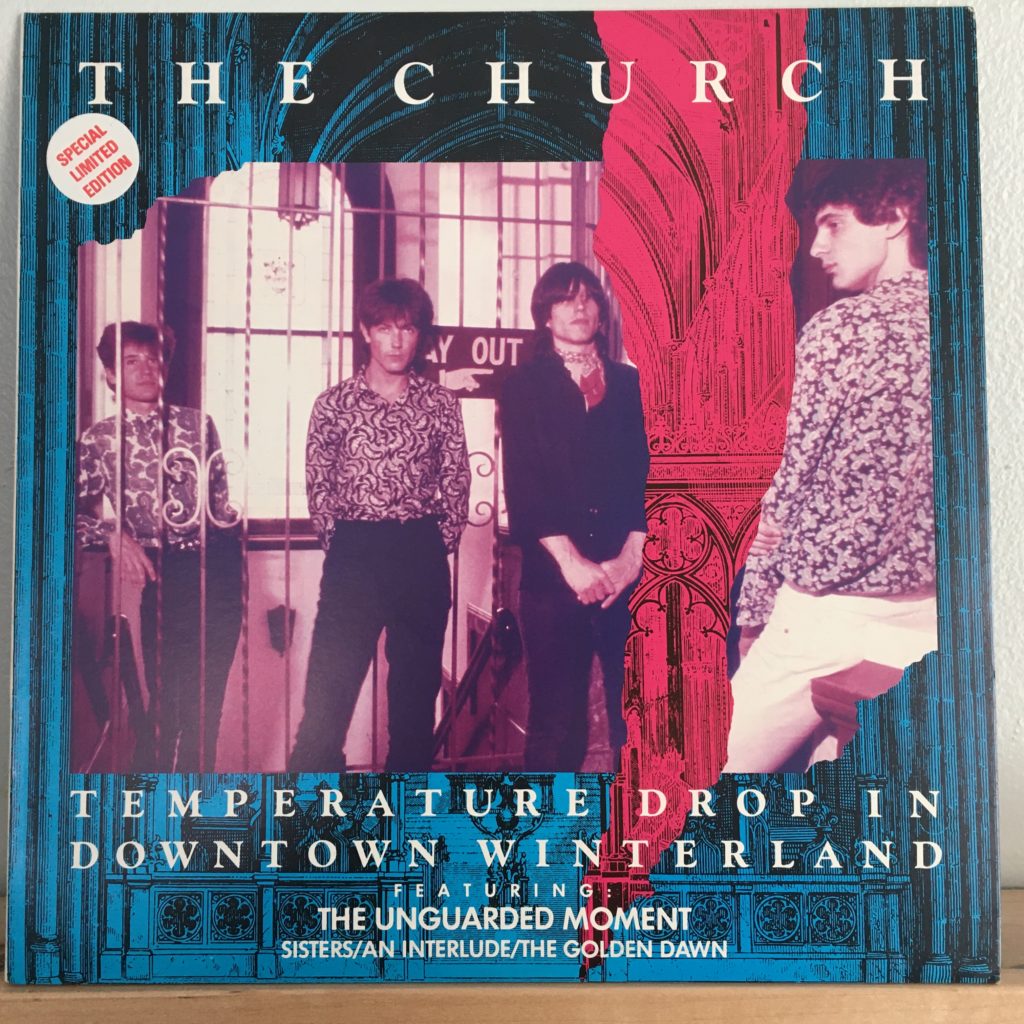 I hadn't paid any attention to the production credit until I was looking this one up — I forgot that the early Church albums were produced by Bob Clearmountain, who was a producing legend in the making around this time. He was about to own the '80s with albums like Roxy Music's "Avalon," Bowie's "Let's Dance," Huey Lewis and The News's "Sports," and much much much more. So it shouldn't be a surprise that these tracks sound so good.