"Traditionally, all an 'LP' really needs is one track by a much more popular band (preferably English), say The Dave Clark 5, to attract the young, undiscriminating buyer. The savvy producer will just 'pad' the album out with what ever is on hand — in our business known as 'filler.'" So go a portion of the liner notes by "Sir Lamprey Leech, O.B.E., G.C.V.O., B.O.A.C, Pucklechurch-On-Boyd." So there you have the attitude of this album.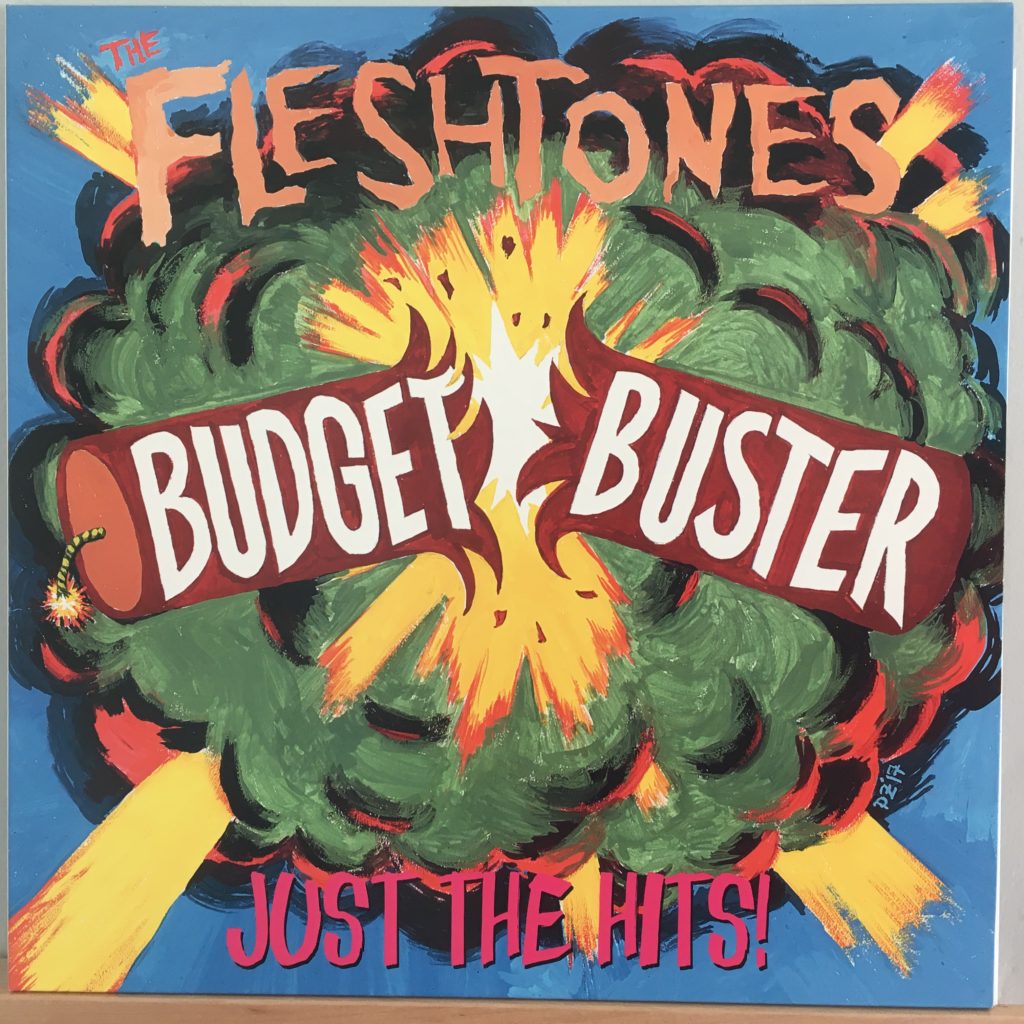 Budget Buster ("Just The Hits!") is a slightly tongue-in-cheek compilation put out by Yep Roc records in 2017. When they say "Just The Hits!" they mean "b-sides, rarities, and unreleased tracks," but of course a Fleshtones b-side is just as strong as an a-side. Despite my fairly complete collection of Fleshtones CDs, I had few of these songs, so they are actual rarities. Does not hurt that they were put on wild splattered vinyl.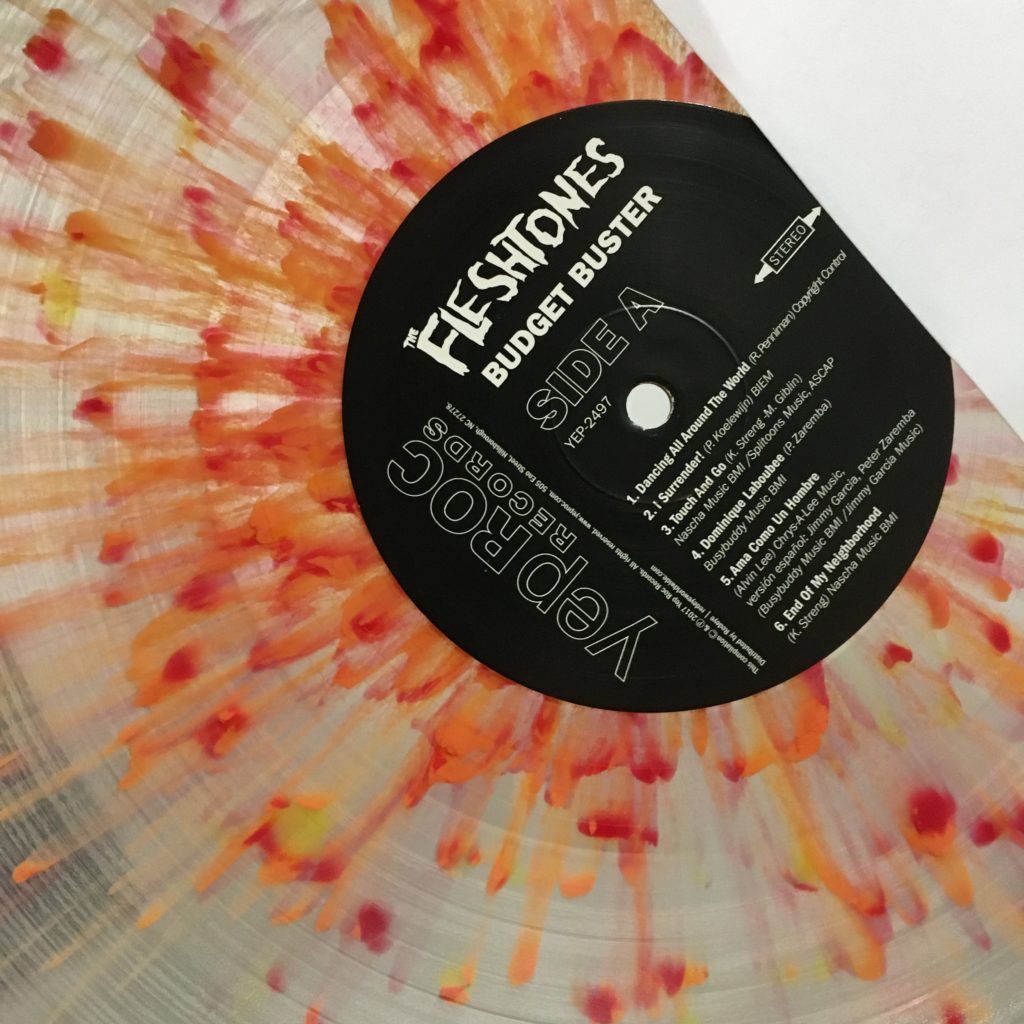 The Fleshtones have not stood still. In 40 years, while they have a certain energy, a certain style, they have absolutely not stagnated. (It's a little surprising sometimes when you see them live – if you loved the songs from their early years, don't expect them to dwell on them, or perhaps hit any of them at all.) This is up to date music.
This album also has a little shout out to Troy, the Collar City, from native son Bill Milhizer, who is depicted on the back cover wearing a Troy Pork Store t-shirt. The Troy Pork Store, although it closed quite a few years ago now, had a highly recognizable vacuform sign that many considered a landmark; it has, unfortunately, fallen prey to time. But Bill remembers!