The interesting thing about The Fleshtones is that they seem to live in a world of their own making — a world where "The Vindicators" was a TV show with a theme song, for instance, a world where you sing the praises of a girl from Baltimore, a world where you might need a hexbreaker.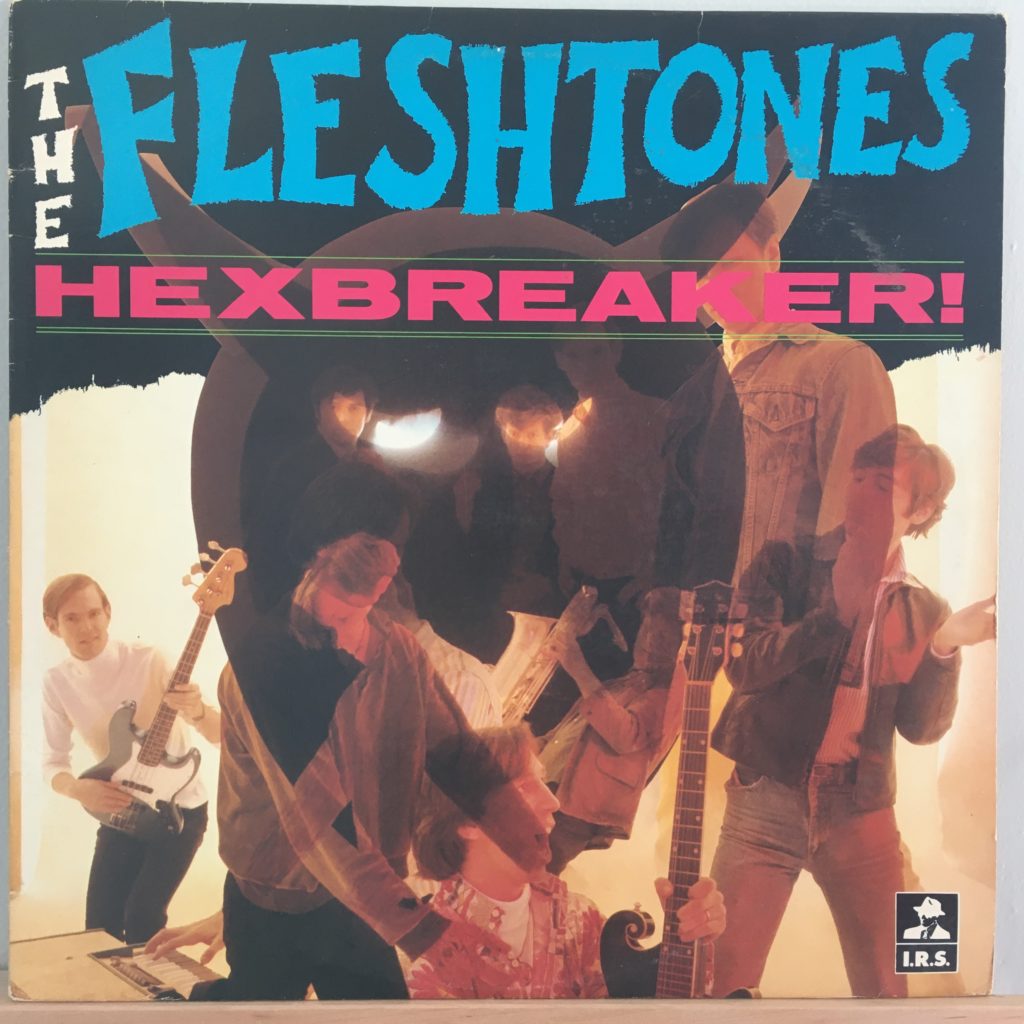 Are you ready for Super Rock Time? Are you ready for sophistication? Then I think you're ready for the Hexbreaker, baby! We always stay cool — we like it that way. This album is a wild party from beginning to end, assisted by some wailing saxophones that add to the garage party sound, especially on "Hexbreaker" and "Screamin' Skull," the wildest drug song ever written.
And there's "New Scene," which hits the nail on the head today:
"Well, it's a mixed up crazy time that we are living in today
But I'm afraid it's only bound to get worse.
Well it's a mixed up crazy time that we are living in . . .
(Phony society: We reject your false values)
Yeah we're hip, we're concerned, and involved
We worry 'bout the problems but the problems never seem to get solved
Yeah we're young, we're cool, and we care
We got a whole new scene and you know we're gonna be there"
This one came out in 1983, though I didn't get it on vinyl until much later (see Up-Front for my neglectful personal history with The Fleshtones, and the next entry for the excitement of seeing them live).